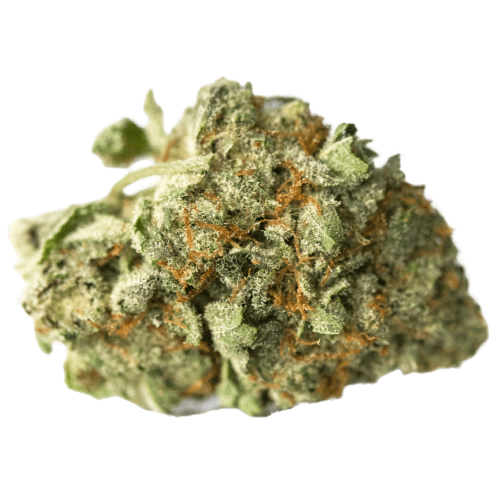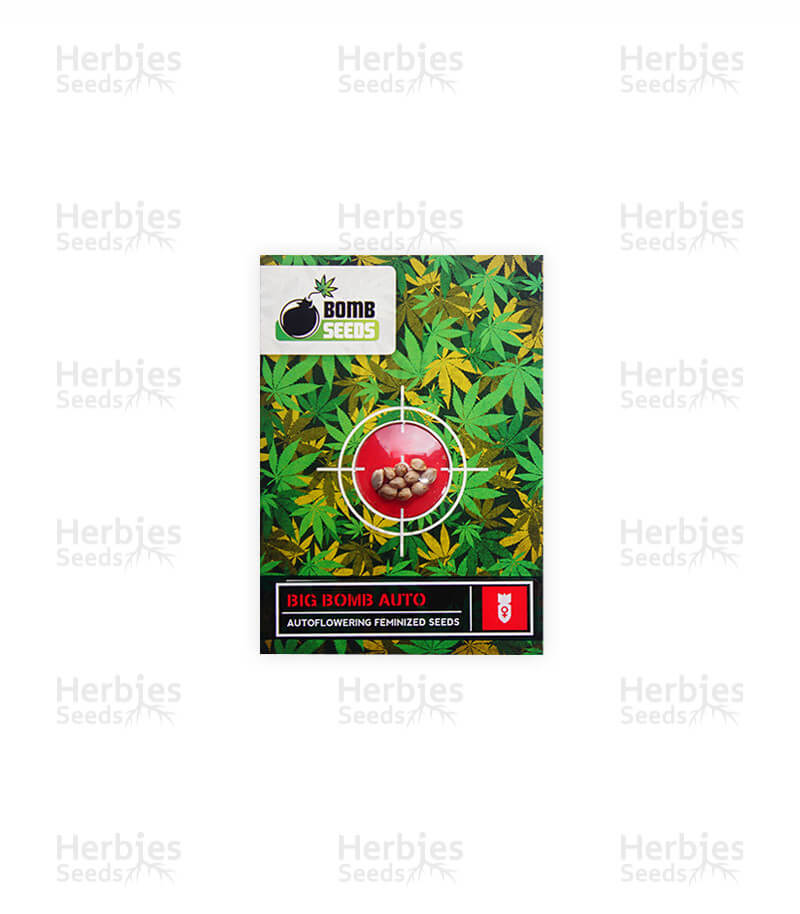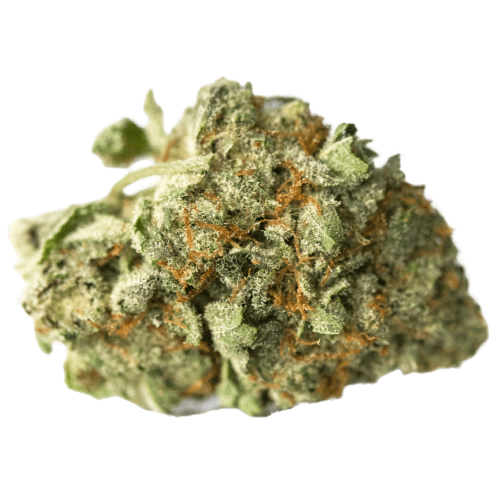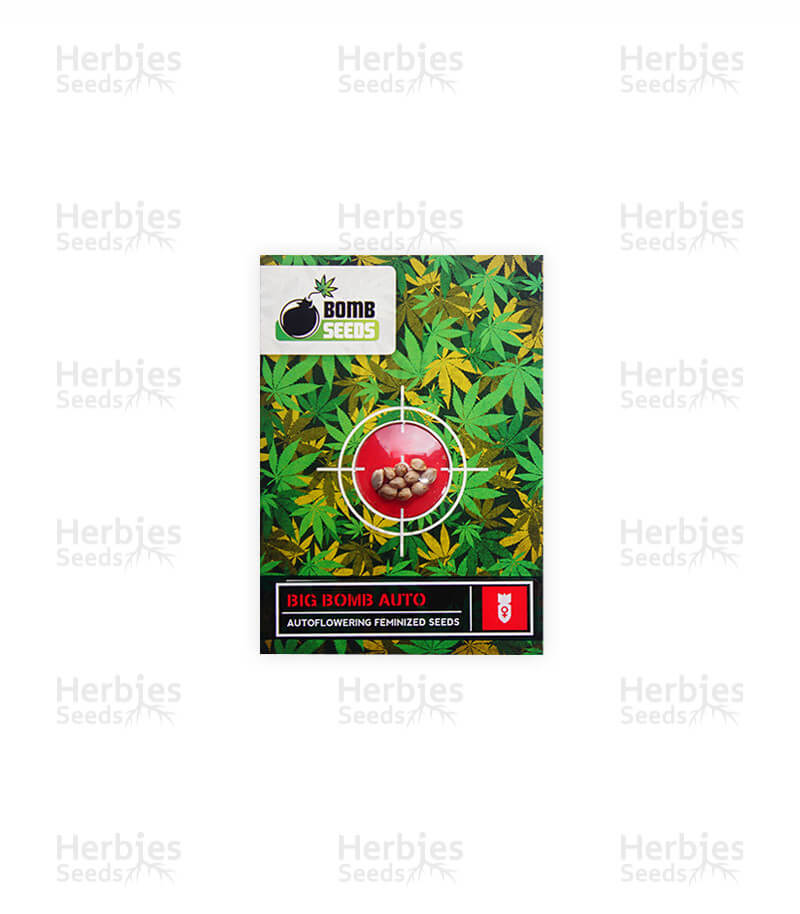 Big Bomb Autoflower Seeds
by Herbies Shop
On Official Website
Herbies Shop Shipping Terms:
Ships worldwide, check your local laws before ordering - laws differ from country to country, and from state to state.
CBD: 0.00 - 1.00%
THC: 10 - 15%
Seed Type: Autoflower
Type: Sativa-dominant hybrid
Yields: 9oz - 16oz (250g - 450g)
Climate: Temperate, Sunny
Effects: All round buzz
Flavors: Earthy, Spicy, Citrus
Genetics: Big Bomb x Ruderalis
Plant size: 26 - 37 inches (65 - 95 cm)
Environment: Indoor, Outdoor
Harvest period: October
Flowering period: 8 - 9 weeks
Growing difficulty: Easy
Genetics of Big Bomb Seeds and Strain Effects
Big Bomb is a cannabis strain available in autoflower feminized seeds. It has a sweet and earthy Skunk-like flavor and aroma paired with potent effects, making this marijuana perfect for meditation or reducing pain and stress. Big Bomb autoflower resulted from crossing Big Bomb and Ruderalis, so growers can expect fast flowering time and ease of growth.
Conditions to Cultivate These Autoflower Seeds
Big Bomb autoflower seeds can be successfully cultivated indoors and out. The plant produces a high yield in both environments, so growers can expect 17 ounces per m2. Alongside generous yield, the height of this weed plant is quite compact in size, reaching 65-95 cm indoors.
The seeds of this marijuana require 75-85 days from seed to harvest. It is vital to support the buds late in the flowering stage, especially when growing the plant outdoors. The strain's parent – Bomb #1 – ensures very high volume, rock-hard buds the plant produces. The Big Bomb seed is a great choice for new cultivators looking for very easy growth and explosive growth potential. It is one of the most productive varieties available today, which also blossoms into female plants most of the time.
About Herbies Shop
Herbies is a well-known marijuana seed shop created by a team of passionate cannabis experts who have been actively contributing to the field of cannabis research for more than 10 years. The store has a rich history that dates back to 2007-2009.. It offers an extensive collection of over 1,500 seeds provided by over 120 reputable breeders.