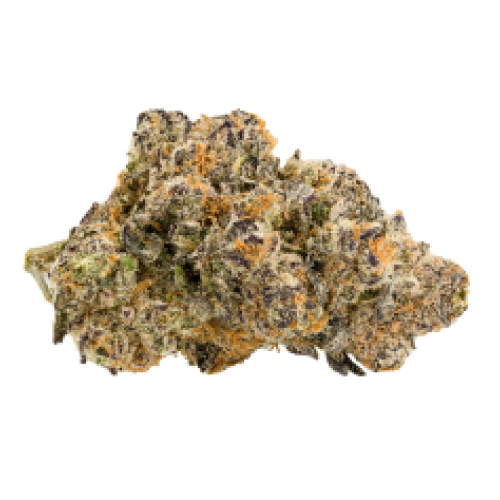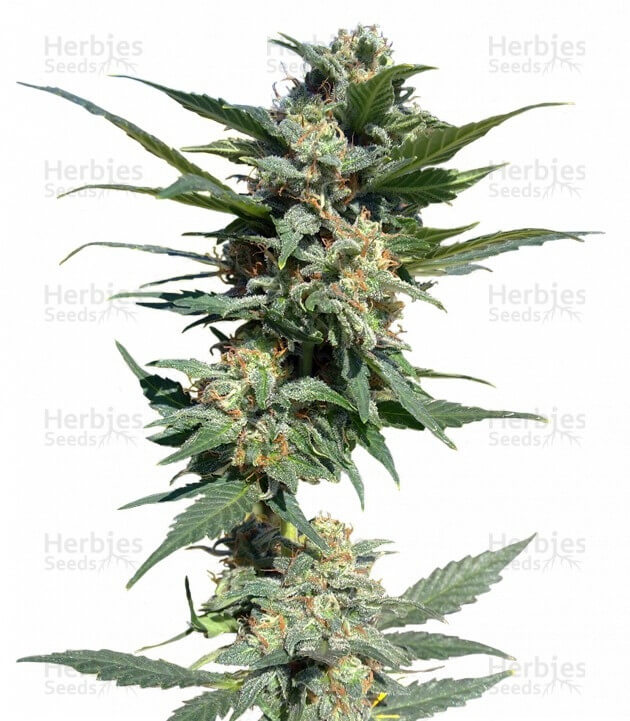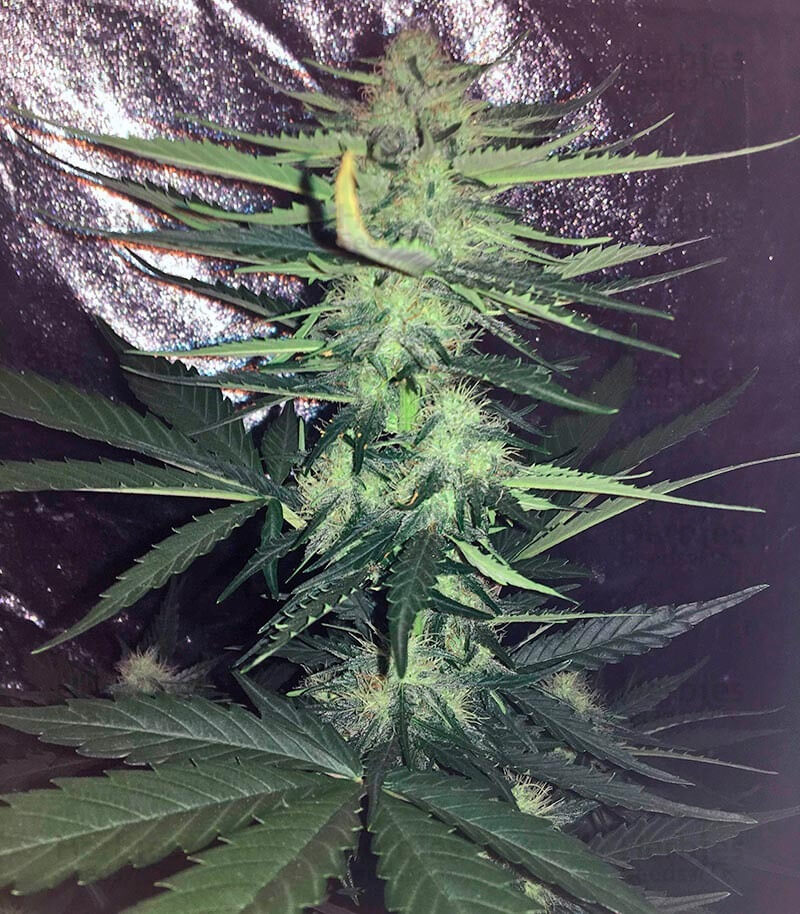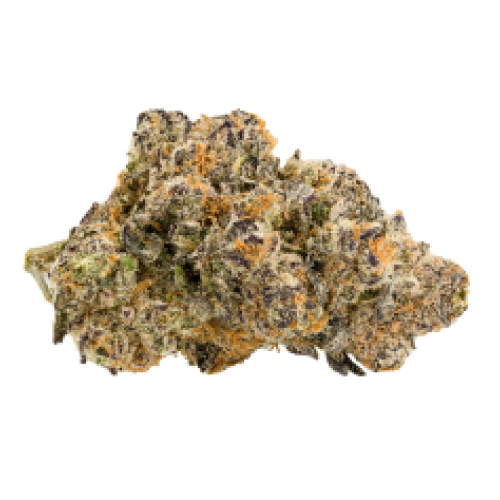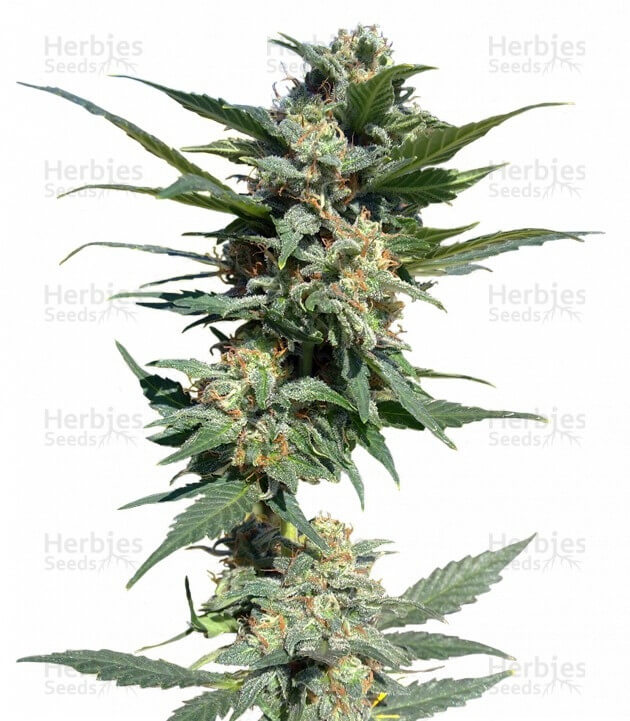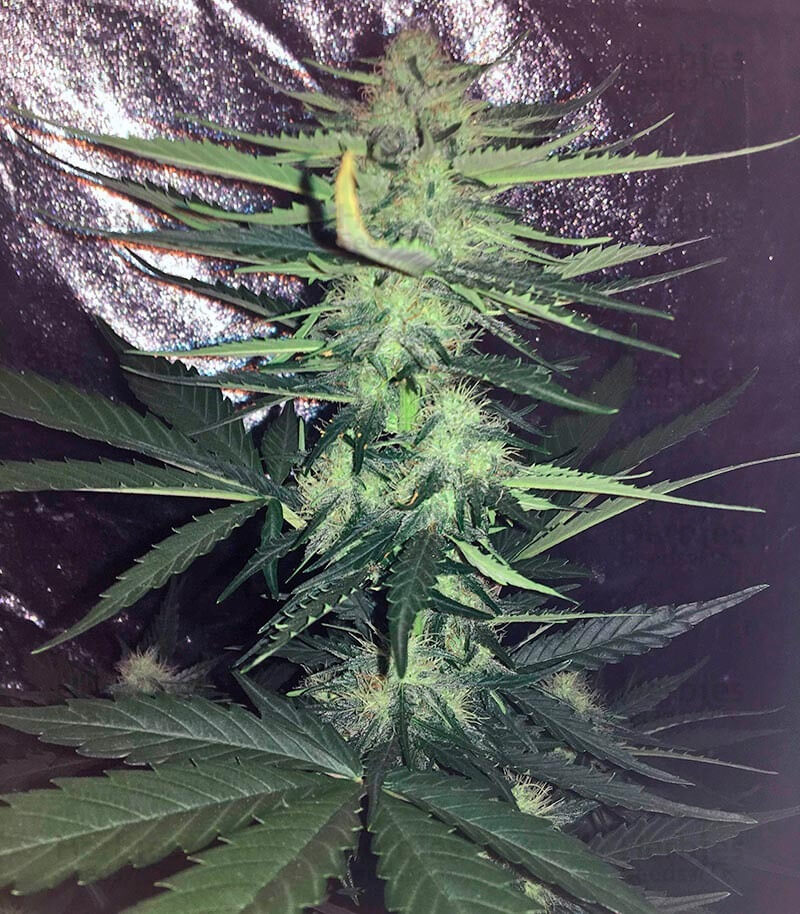 Big Devil 2 Autoflower Seeds
by Herbies Shop
On Official Website
Herbies Shop Shipping Terms:
Ships worldwide, check your local laws before ordering - laws differ from country to country, and from state to state.
CBD: 1.10%
THC: 19 - 20%
Seed Type: Autoflower
Type: Hybrid
Yields: 9oz - 16oz (250g - 450g)
Climate: Temperate, Sunny
Effects: Intriguing combination of High and Stone
Flavors: Fruity, Sweet, Citrus
Genetics: Big Devil Auto
Plant size: 39 - 59 inches (100 - 150 cm)
Environment: Indoor, Outdoor
Harvest period: October
Flowering period: 9 weeks
Growing difficulty: Easy
History of Breeding Big Devil 2 Seeds
Big Devil 2 is available in autoflowering feminized seeds. They were specially bred to yield high and quick, delivering high-quality buds in just nine weeks from germination. Being a 3rd generation autoflowering strain, Big Devil 2 is the first genetic evolution of Big Devil Auto, resulting from the increased interest in large and high-yield auto strains.
It is a slightly sativa-dominant seed with a genetics ratio of 48,44% Sativa / 48,43% Indica / 3,12% Ruderalis. The Big Devil 2 autoflower is well known among new and experienced growers and has won 1st at Auto del Año, Soft Secrets, and High Life Cup 2014.
Tips and Conditions to Grow These Autoflower Seeds
The Big Devil 2 seed grows into plants of compact size, where indoor height plants reach as tall as 1.2 m and outdoor plants can exceed 1.5 m – which is extremely high for autoflower seeds. Growers can expect an indoor yield of 14-15 ounces per m2.
Since the strain has a strong odor, it is best to connect a proper ventilation system in case you cultivate the seeds indoors. The maximum EC of water is 1.4 during the vegetative phase and up to 1.8 during the flowering stage. Get the maxim from Big Devil 2 autoflower seeds using high-power LED lighting. The SCRoG method can be an excellent choice thanks to its branchy nature.
About Herbies Shop
Herbies is a well-known marijuana seed shop created by a team of passionate cannabis experts who have been actively contributing to the field of cannabis research for more than 10 years. The store has a rich history that dates back to 2007-2009.. It offers an extensive collection of over 1,500 seeds provided by over 120 reputable breeders.