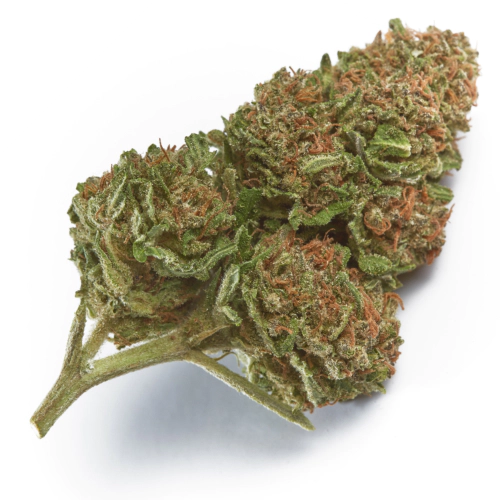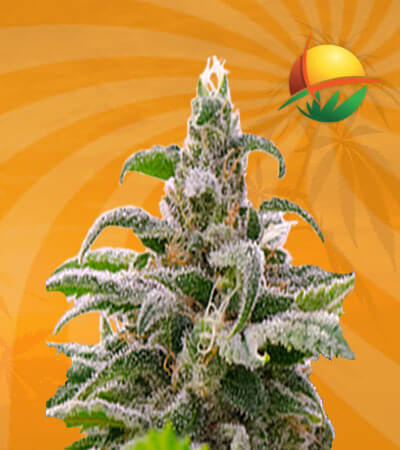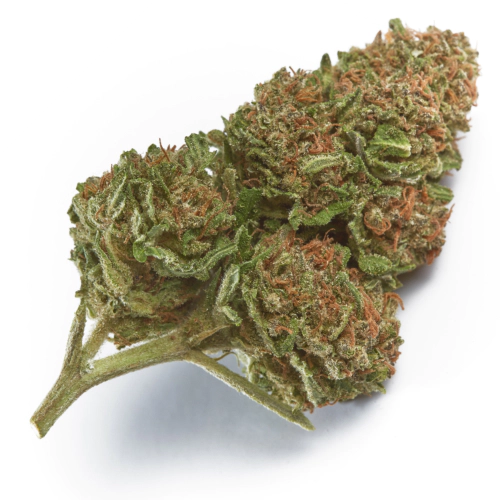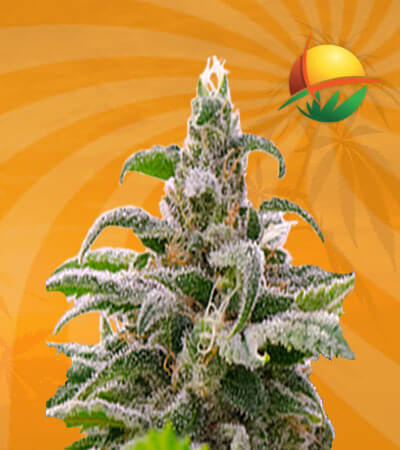 Maui Wowie Autoflower Seeds
by Sun West Genetics
On Official Website
Sun West Genetics Shipping Terms:
Free shipping for orders over $200 High quality seeds Fast & Reliable support
CBD: 0.01%
THC: 15%
Seed Type: Autoflower
Type: Sativa-dominant hybrid
Yields: 2oz - 14oz (50g - 400g)
Climate: Dry, Warm, Sunny
Effects: Euphoria, Energy
Flavors: Sweet, Pineapple, Tropical
Genetics: Hawaiian Sativa
Environment: Indoors, Outdoors
Harvest period: October
Flowering period: 9 - 10 Weeks
Growing difficulty: Easy
How to Grow Maui Wowie Seeds at Home
Maui Wowie (or Maui Waui) is a cannabis hybrid primarily known for its unique exotic aroma and potent euphoric and uplifting effects that send users' minds to the beaches of a tropical island. Cannabis growers will discover here how to cultivate its autoflower version.
Strain Origin and Main Characteristics
Maui Wowie originated in the 60s-70s on the volcanic Hawaiian island Maui. It traces its roots to the Hawaiian landrace, which is indigenous to the Hawaiian Islands. Looking at its gorgeous dense flowers with orange pistils covered with resin, you may say, "wowie," hence the strain's name. The genetics of this strain includes 80% Indica and 20% Sativa. Its THC content amounts to 15%, with insignificant amounts of CBD (less than 0.3%).
The aroma of these buds reminds users of exotic fruits. The taste is sweet, creamy, and tropical, with tangible notes of pineapple. The effects of this weed reach both your mind and body. It creates positive and relaxing vibes, making you feel energized, motivated, and creative at the same time. This weed is perfect for daytime use.
Maui Wowie is also known for its medical benefits. It helps with chronic stress and headaches, improves mood, fights fatigue, and stimulates appetite. Also, the cannabis is known to increase concentration and focus.
Maui Wowie Autoflower Seeds Preferred Climate
Maui is famous for its volcano-studded landscape, rainforests, and warm beaches. Due to its Hawaiian origin, Maui Wowie autoflower thrives best in a humid climate with plenty of sunshine. If you succeed to mimic tropic or subtropical conditions, this strain can grow to its fullest potential. If you don't live in this climate, ensure intense light and fertile soil to allow your plants to bring the best yields:
14 oz./1m2 for indoor plants;
16-17 oz./plant for outdoor plants.
The Maui Wowie plant is not afraid of heat and moisture and resistant to mold, fungi, pests, and diseases. So, it can be easily cultivated by beginners, provided that they monitor the plants regularly, space them adequately, and ensure steady airflow.
Surprisingly for Sativas, Maui Wowie finishes its flowering phase in 9-10 weeks. Growing this strain with hydroponic methods allows for reducing this period by 1 week.
Where to Grow Maui Wowie
This plant can grow in indoor and outdoor environments. Because of the strain's climate preferences, many growers choose the optimal way to cultivate Maui Wowie seeds indoors. If you opt for this method, you should keep the temperature at 75-85°F to satisfy the plant's requirements.
If you cultivate your plants outdoors, you need to ensure plenty of space. The plants can double in size when they enter the blooming stage. In the outdoor setting, they grow towards the sky and can reach 5-5.7 and even 7 feet high. If these giant plants pose a problem for your grow room, use various height-limiting techniques, such as topping, Screen of Green (SCROG), or Low-Stress Training (LST) methods. As an alternative, it's possible to cultivate Maui Wowie autoflower seeds in a greenhouse setup.
Feeding Maui Wowie
Typically, autoflowers are not very demanding in terms of nutrients. Before you buy Maui Wowie seeds, you need to know that this strain typically grows in the volcanic soil of Maui and needs additional feeding to develop plenty of buds. Consider supporting your plants with phosphorus, potassium, and nitrogen. Also, they require calcium, magnesium, and sulfur. However, check the amounts of nutrients to prevent overfeeding.
About Sun West Genetics
Sunwest Genetics collects various marijuana strains that can be greatly improved for users. Sunwest Genetics was founded in 2015 and has been making life easier for growers for 7 years now.. The main advantage of this seed bank lies in the strong support team that is available both via chat and phone.