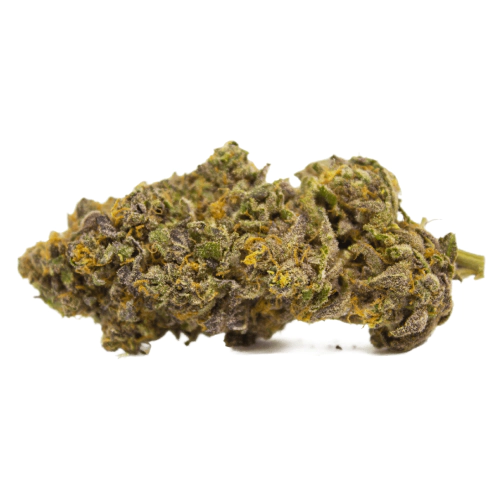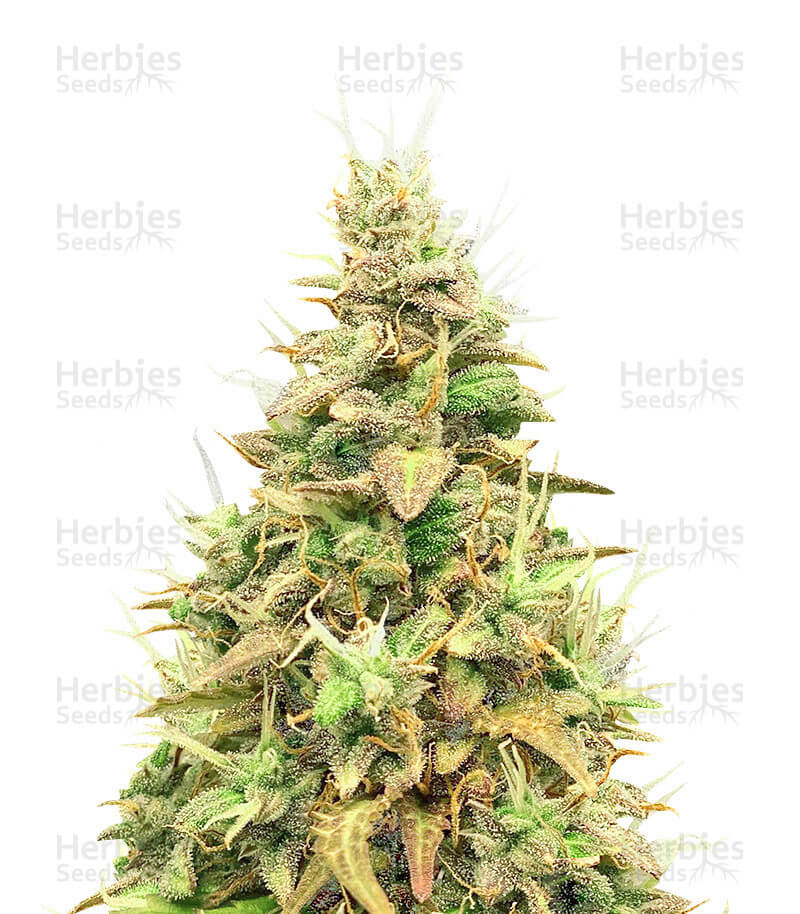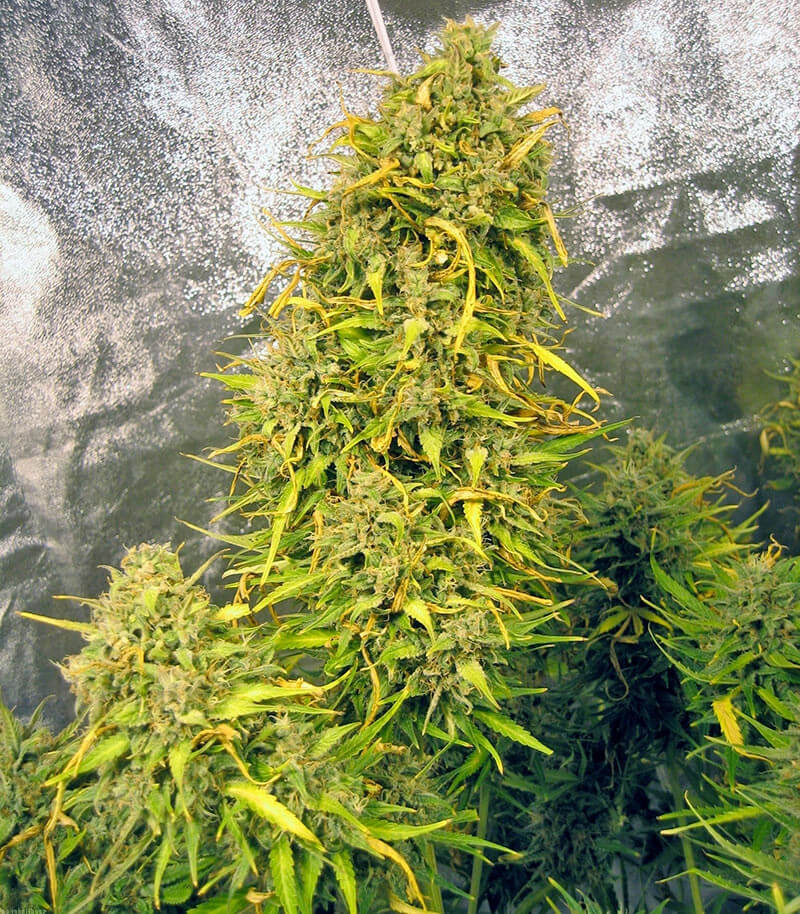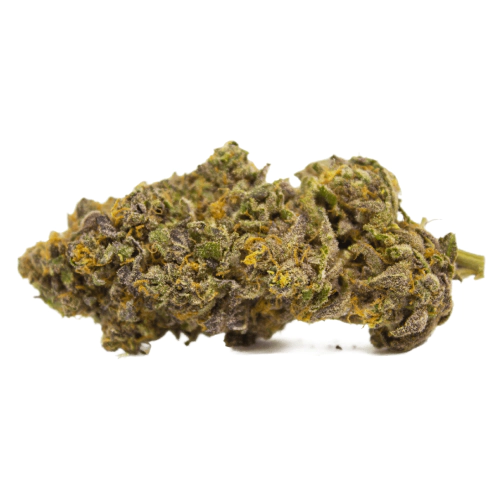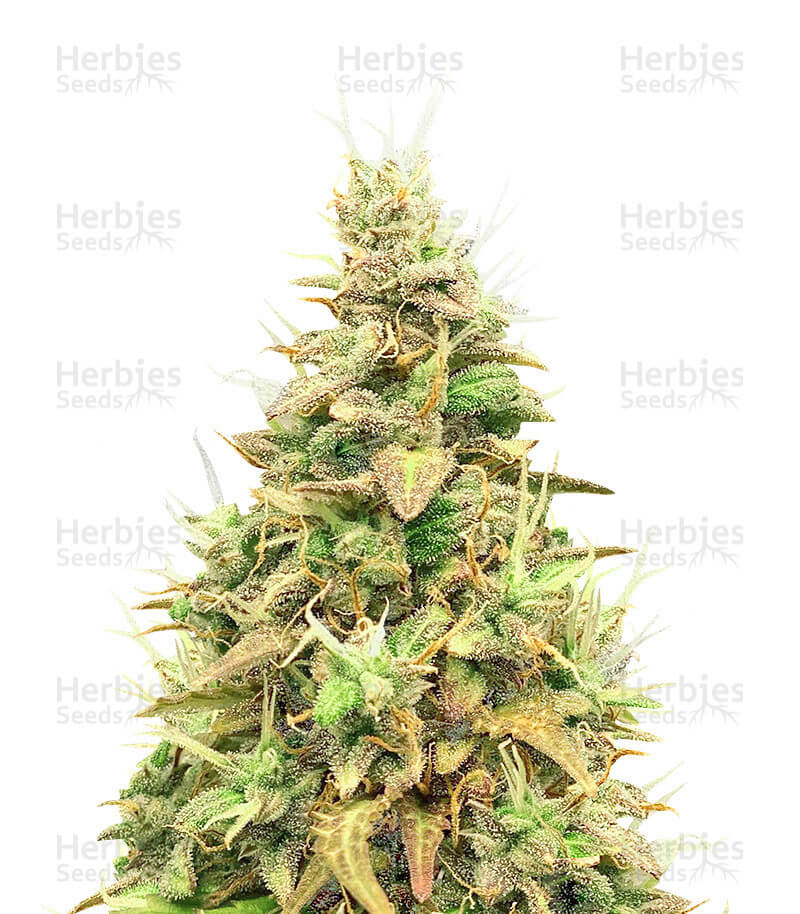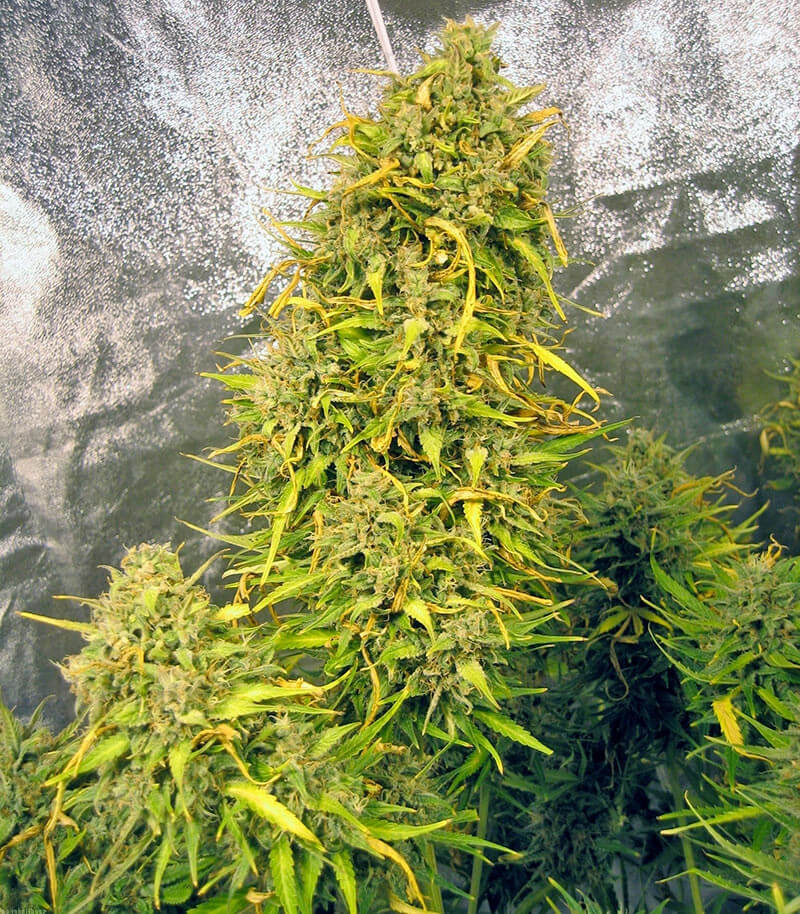 Think Different Autoflower Seeds
by Herbies Shop
On Official Website
Herbies Shop Shipping Terms:
Ships worldwide, check your local laws before ordering - laws differ from country to country, and from state to state.
CBD: 0.00 - 1.00%
THC: 16 - 18%
Seed Type: Autoflower
Type: Sativa-dominant hybrid
Yields: 4oz - 11oz (100g - 300g)
Climate: Temperate, Sunny
Effects: Euphooooria!
Flavors: Fruity, Sweet, Earthy
Genetics: AK 47 hybrid
Plant size: 39 inches (100 cm)
Environment: Indoor, Outdoor
Harvest period: All year
Flowering period: 10 - 11 weeks
Growing difficulty: Easy
Think Different Seeds Genetics, Aroma, and Taste
Think Different is a sativa-dominant hybrid. It is a cross between Ruderalis and AK-420, which is a unique hybrid of AK-47. This cannabis is a part of the Think Strain family, along with the Think Fast and Think Big strains. The weed is available in an autoflower feminized version and is known for its haze-like aroma that blends perfectly with its sweet and tropical taste. Think Different seeds are great for beginners looking for a reliable and high-yielding strain with easy growth.
Cultivating Think Different Autoflower
It is best to use training methods like SCROG to maximize the yield. Think Different autoflower seeds require 70-77 days from seed to harvest. The indoor yield is over 10 ounces per m2, and the outdoor yield is 17 ounces per plant. The weed prefers warm and dry climates, so make sure it has enough light when grown indoors.
Flavor and Effects of the Strain
When the Think Different seed is grown and buds are ready for harvest, cultivators will enjoy their uplifting and energetic effects. Thanks to 16-18% THC level and cannabinoid content, this weed's high is very potent and cerebral. The terpene composition leads to a blend of fruity, sweet, and citrus undertones similar to the Haze varieties.
About Herbies Shop
Herbies is a well-known marijuana seed shop created by a team of passionate cannabis experts who have been actively contributing to the field of cannabis research for more than 10 years. The store has a rich history that dates back to 2007-2009.. It offers an extensive collection of over 1,500 seeds provided by over 120 reputable breeders.