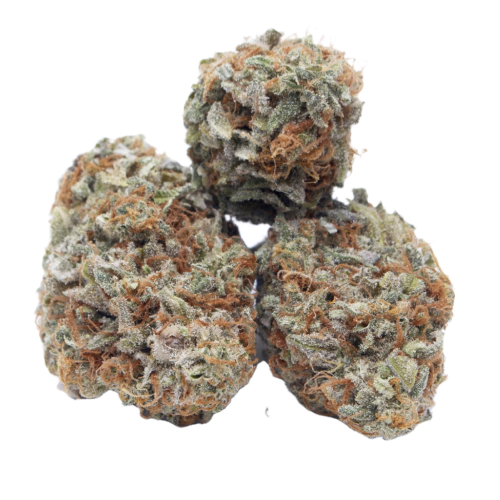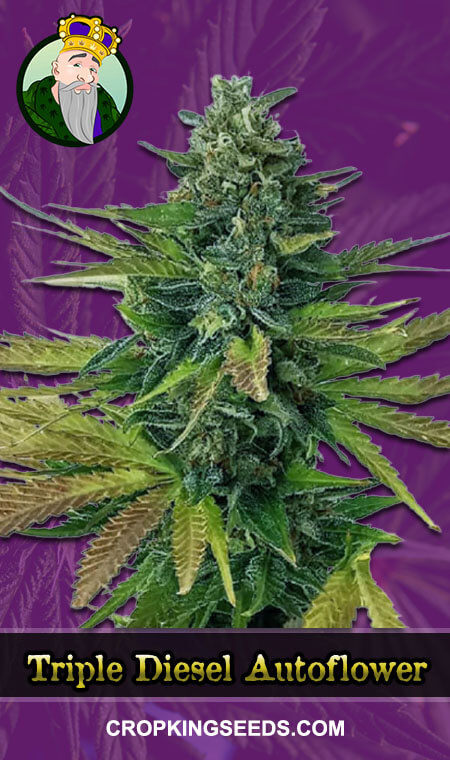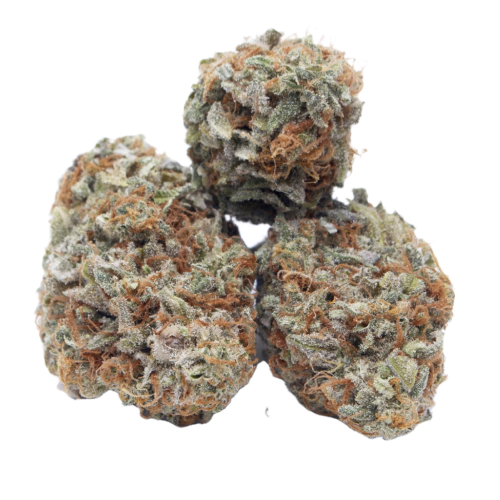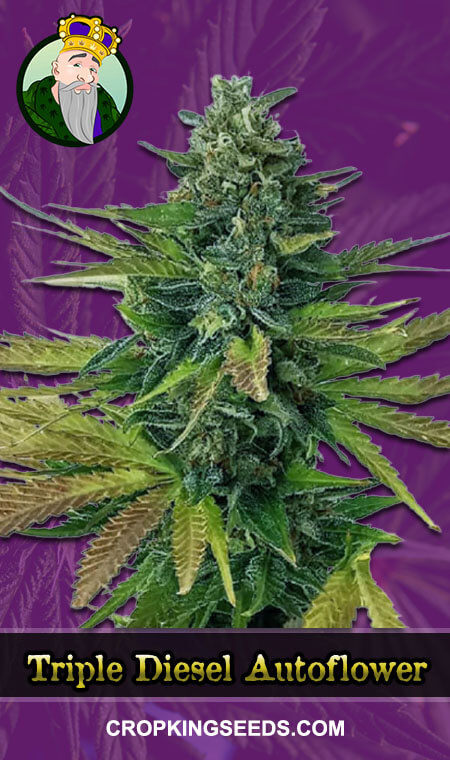 Triple Diesel Autoflower Seeds
by Crop King Seeds
On Official Website
10% OFF ALL MARIJUANA SEEDS
KING10
Crop King Seeds Shipping Terms:
Free shipping for orders over $200 Shipped with complete privacy Express shipments take 2-5 days for delivery
CBD: 0.1%
THC: 25%
Flowering Type: Autoflower
Type: Sativa-dominant hybrid
Climate: Semi-humid, Sunny, Mediterranean
Effects: Focused, Energized
Flavors: Citrus, Fruity, Spicy, Diesel, Earthy
Genetics: Sour Diesel x Strawberry Diesel x NYC Diesel
Environment: Indoors , Outdoors
Harvest period: Early October
Flowering period: 8 - 10 weeks
Growing difficulty: Easy
What Growers Should Know About Triple Diesel Autoflower?
Triple Diesel combines three diesel strains: Strawberry Diesel, Sour Diesel, and NYC Diesel. The Triple Diesel is a sativa-dominant hybrid strain (up to 80%) with an unknown original breeder. It is a potent weed variety, with THC levels up to 25% and CBD levels of 0.1%. Consumers are advised to use Triple Diesel with caution because of its powerful effects. Triple Diesel comes with a complex aroma with citrus, fruity, spicy, diesel, and earthy taste shades.
Preferred Climate, Yield, and Growing Tips
Growers planting Triple Diesel weed seeds can expect a medium yield from this auto flower. The cannabis plant has a short flowering period of 8-10 weeks. The autoflower Triple Diesel seeds for sale grow well in semi-humid, sunny, and Mediterranean climatic conditions. Under ideal conditions, the plants can grow up to 6 feet tall, making them suitable for indoor and outdoor cultivation. The plants mature for harvest in October. They are also ideal for rookie growers due to their simple growth requirements.
About Crop King Seeds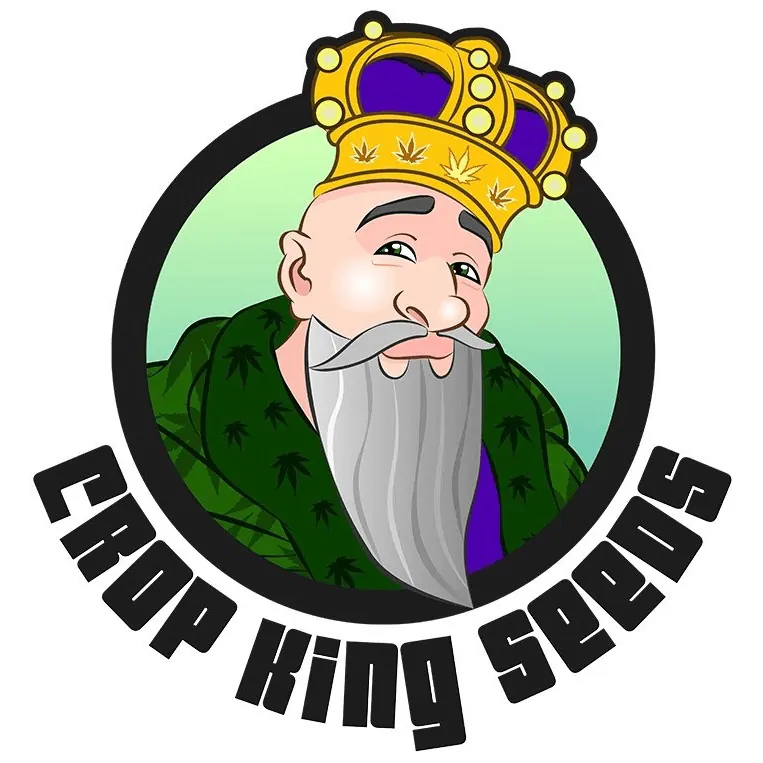 Crop King Seeds was established in 2005 in Canada and started as a small firm improvising with cannabis seeds. Soon, it turned into a full-fledged company with 300 outlets.. Then, there was a transition into an online store.