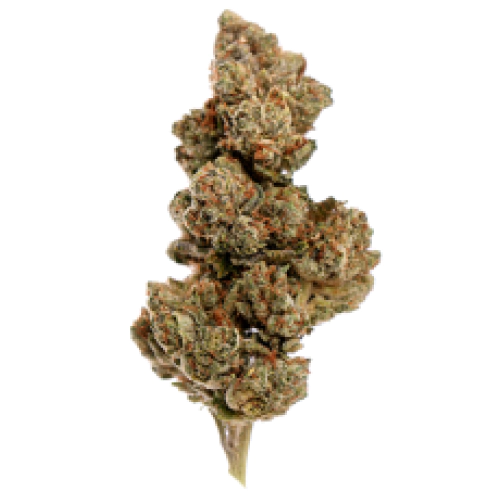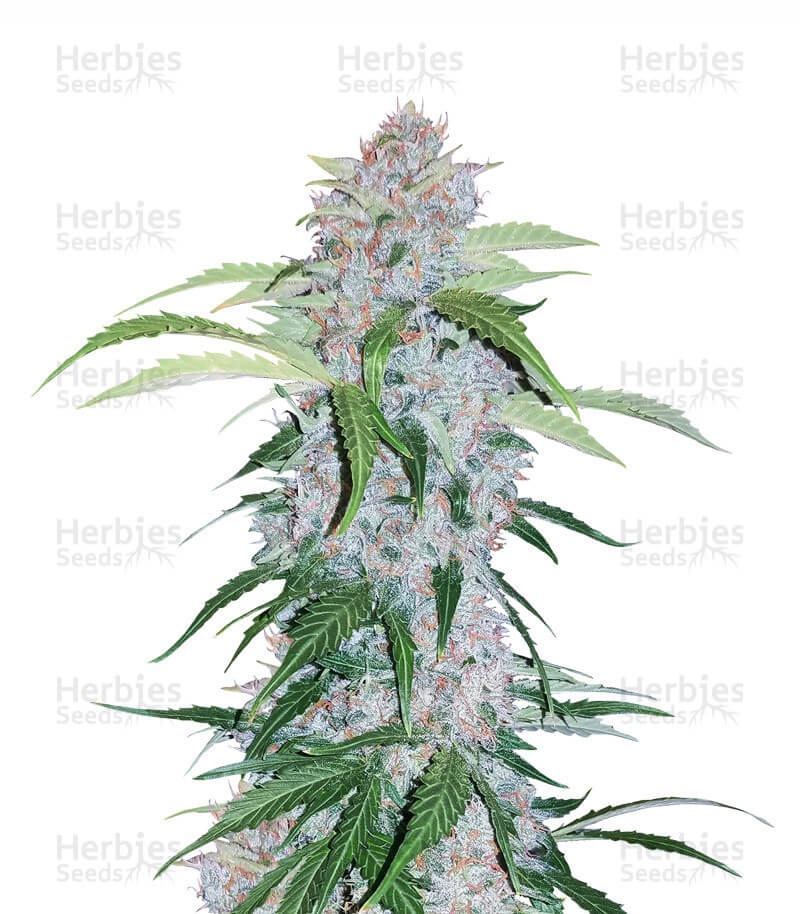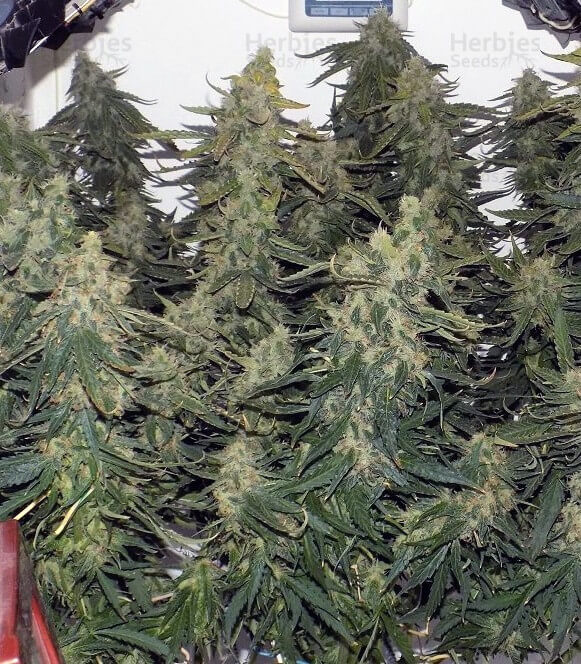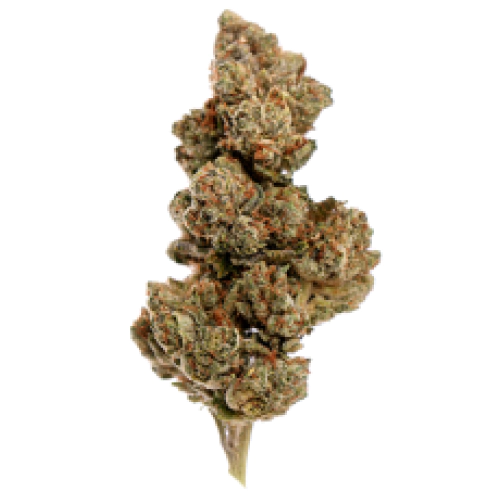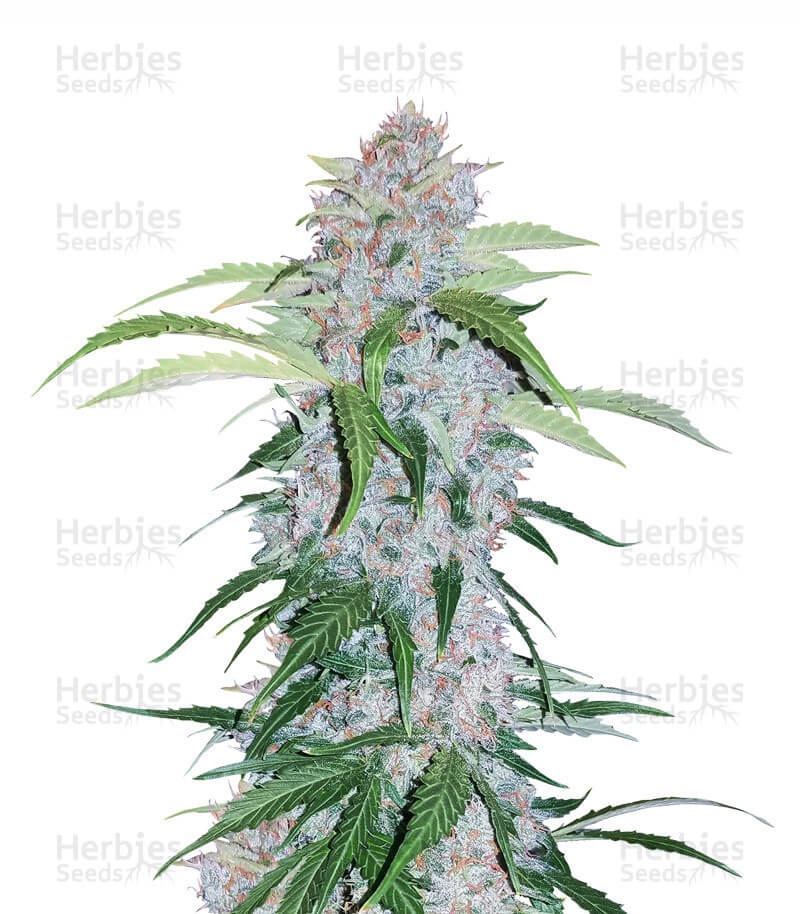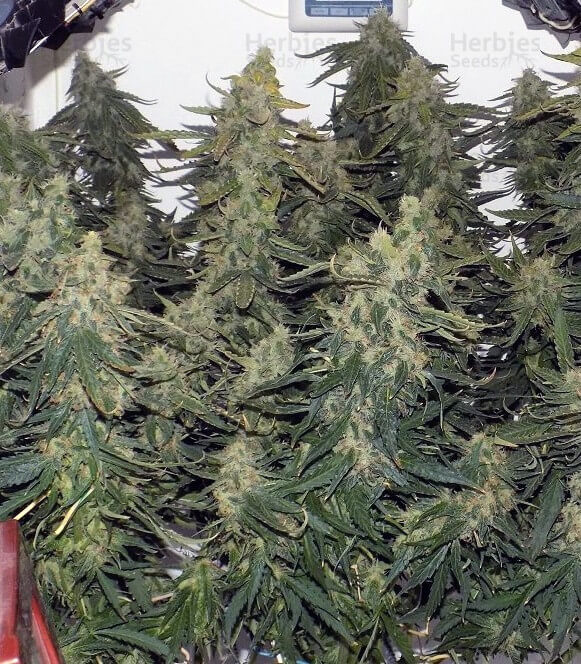 Six Shooter Autoflower Seeds
by Herbies Shop
On Official Website
Herbies Shop Shipping Terms:
Ships worldwide, check your local laws before ordering - laws differ from country to country, and from state to state.
CBD: 0.00 - 1.00%
THC: 23%
Seed Type: Autoflower
Type: Sativa-dominant hybrid
Yields: 3oz - 13oz (70g - 350g)
Climate: Temperate, Sunny
Effects: Have both clear head and intensive relaxation
Flavors: Sweet, Fruity, Skunky
Genetics: Crystal Meth Auto x Mexican Airlines Auto
Plant size: 39 - 55 inches (100 - 140 cm)
Environment: Indoor, Outdoor
Harvest period: Late September
Flowering period: 10 weeks
Growing difficulty: Easy
Six Shooter Seeds Genetics and THC Level
Six Shooter is a sativa-dominant hybrid (70% Sativa / 30% Indica). It is a cross between Crystal Meth Auto and Mexican Airlines Auto. Six Shooter seeds were bred with the idea of creating weed delivering XXL yields, high THC levels, and quick flowering time. The weed is available in autoflower and feminized seeds. These seeds can be grown indoors and out and are suitable for new and experienced cultivators.
Tips for Growing Six Shooter Autoflower
This weed is known for its immense yields and tallest plants coming from its unique genetics. Six Shooter autoflower seeds flower within just 9 weeks from germination, and medium height is about 39-55 inches.
This cultivar responds well to different training techniques. However, it is best for Low-Stress Training (LST) technique. Recommended lighting is LED 75W Grownorthern HS1s that should be increased to 2 lights after 3 weeks). If you maintain a 20hr Light schedule, you may achieve improved yields – up to 7 ounces per plant.
Effects of Six Shooter Strain
You bought the Six Shooter seed and grew a well-known strain. This weed provides effects that start from energy and uplifted feeling and then turn into relaxing, happy, and stoned feelings that reduce stress and tension in the body.
About Herbies Shop
Herbies is a well-known marijuana seed shop created by a team of passionate cannabis experts who have been actively contributing to the field of cannabis research for more than 10 years. The store has a rich history that dates back to 2007-2009.. It offers an extensive collection of over 1,500 seeds provided by over 120 reputable breeders.