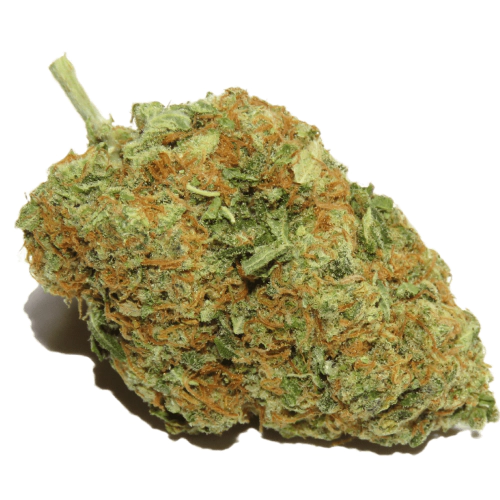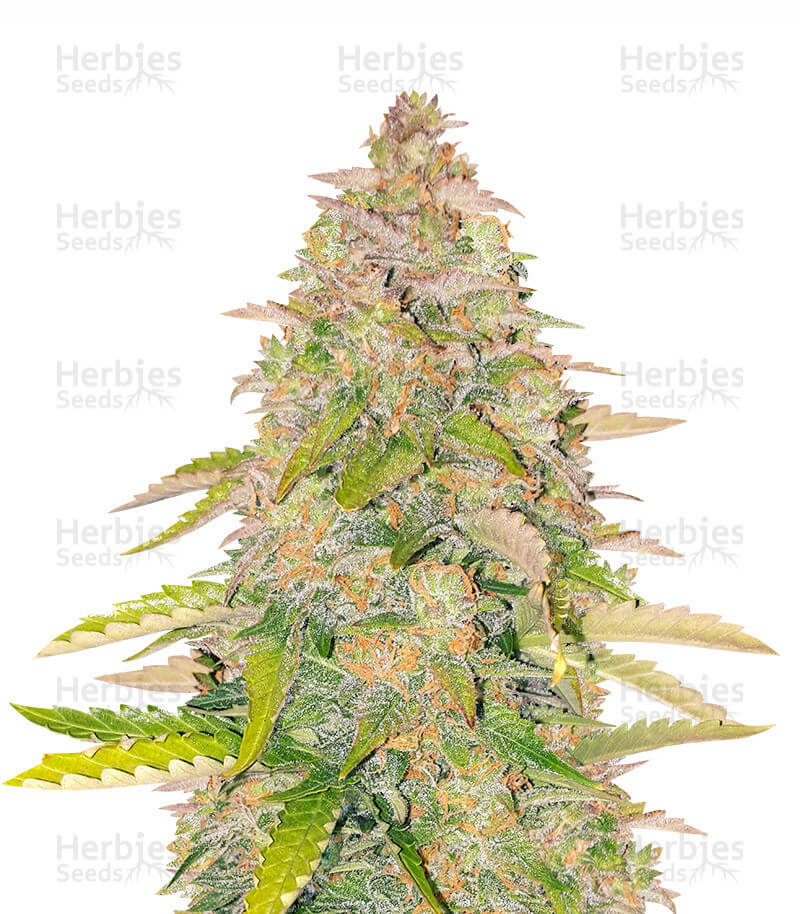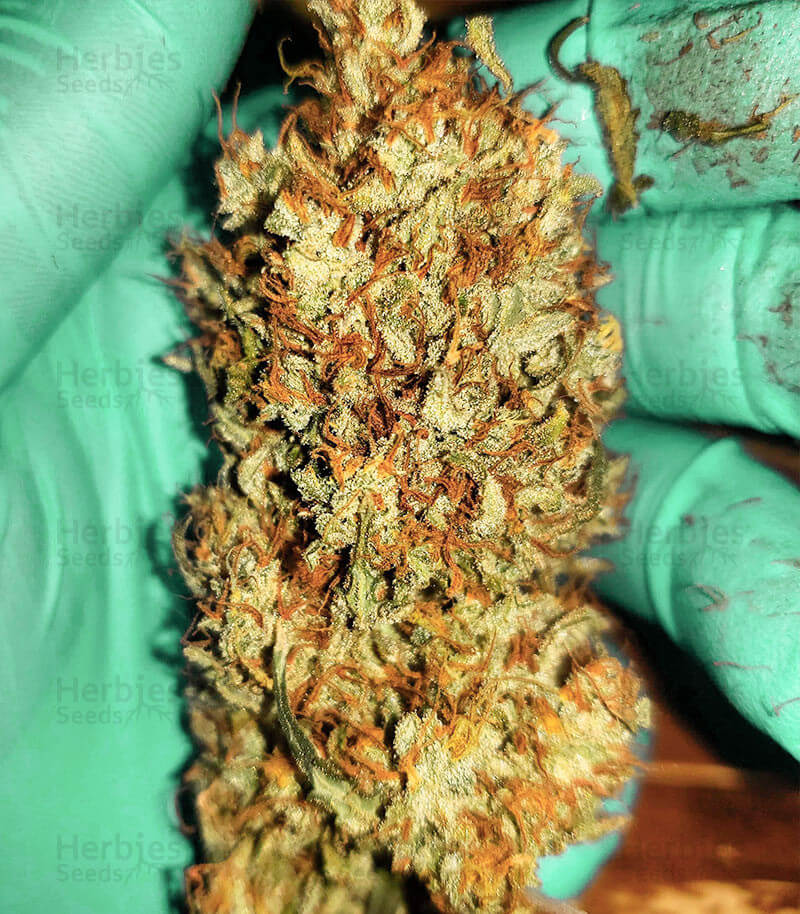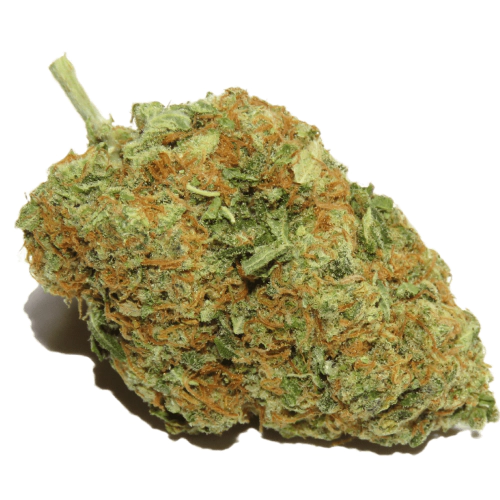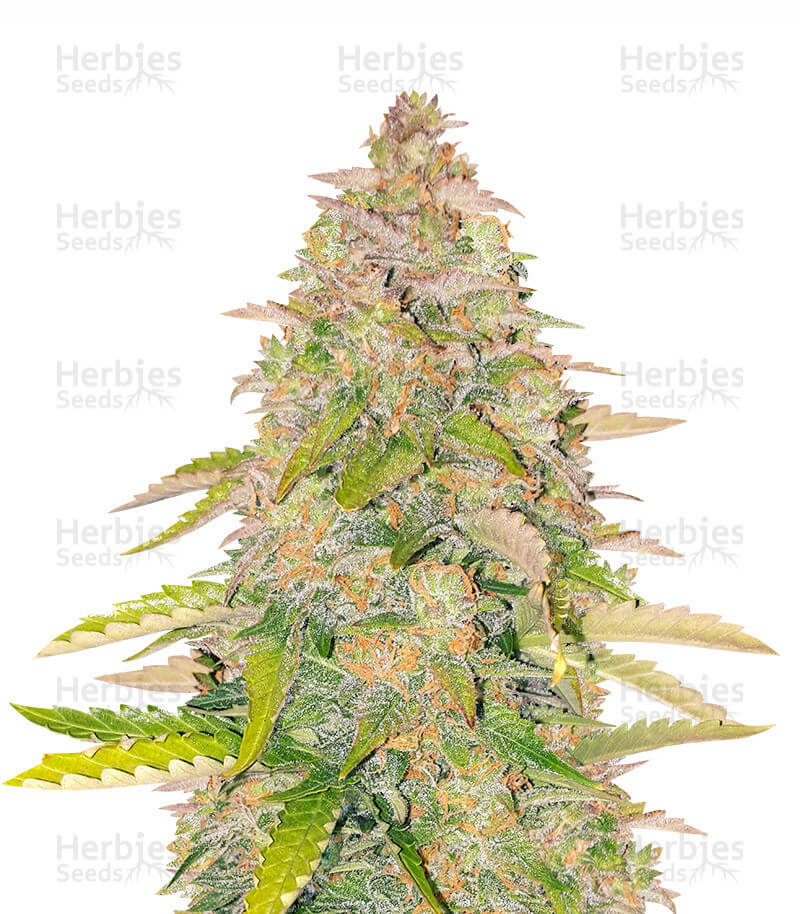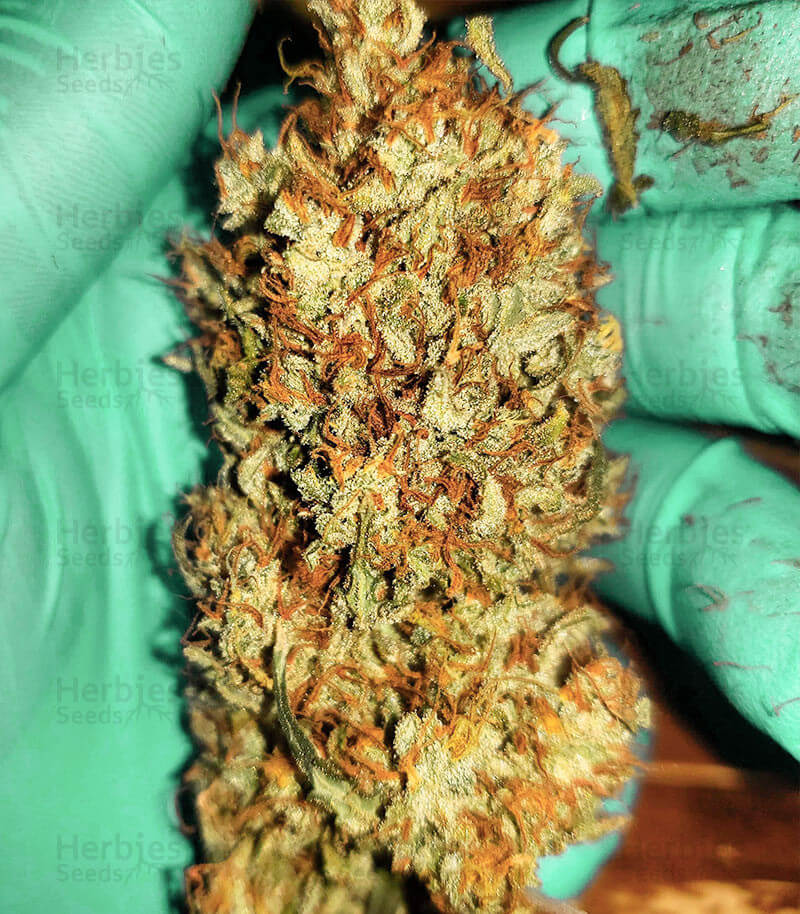 West Coast Og Autoflower Seeds
by Herbies Shop
On Official Website
Herbies Shop Shipping Terms:
Ships worldwide, check your local laws before ordering - laws differ from country to country, and from state to state.
CBD: 0.00 - 1.00%
THC: 21%
Seed Type: Autoflower
Type: Indica-dominant hybrid
Yields: 2oz - 9oz (50g - 250g)
Climate: Temperate, Sunny
Effects: Infinite bliss
Flavors: Earthy, Spicy, Woody
Genetics: OG Kush (West Coast Line) x Ruderalis
Plant size: 24 - 39 inches (60 - 100 cm)
Environment: Indoor, Outdoor
Harvest period: All Year
Flowering period: 9 - 10 weeks
Growing difficulty: Easy
Best Growing Conditions for West Coast OG Seeds
Their short height of 23-39 inches makes them ideal indoor marijuana seeds with limited headroom. Simultaneously, growers can take advantage of their high yields of up to 8oz/plant after outdoor growing. West Coast OG autoflower seeds are easy to grow, making them suitable for beginners and experienced cultivators alike.
The autoflower seed is adaptable to various weather conditions and can withstand high temperatures up to 86°F. This weed doesn't require heavy feeding, but a balanced fertilizer with moderate amounts of nitrogen and phosphorus will enhance its growth and yield.
Flowering time takes only 63-70 days from seed to harvest, with indoor growers achieving 15-21oz/ft² of buds. Outdoor growers should harvest in late September to early October.
What to Expect When Cultivating These Autoflower Seeds
With a THC content of 21%, the weed provides infinite bliss that can help relieve stress and anxiety. West Coast OG Autoflower is a potent indica-dominant strain that produces a relaxing and euphoric effect. It is a cross between the West Coast Line of OG Kush and Ruderalis.
The buds are dense, resinous, and covered in trichomes, with a sweet aroma of lemon and pine. Weed has won the 1st Copa Cannabica Litoral De Los Poetas award, making it a favorite among cannabis enthusiasts. Its flowers and buds are popular for their smooth smoke and potent effects, with a flavor that is both piney and citrusy.
About Herbies Shop
Herbies is a well-known marijuana seed shop created by a team of passionate cannabis experts who have been actively contributing to the field of cannabis research for more than 10 years. The store has a rich history that dates back to 2007-2009.. It offers an extensive collection of over 1,500 seeds provided by over 120 reputable breeders.