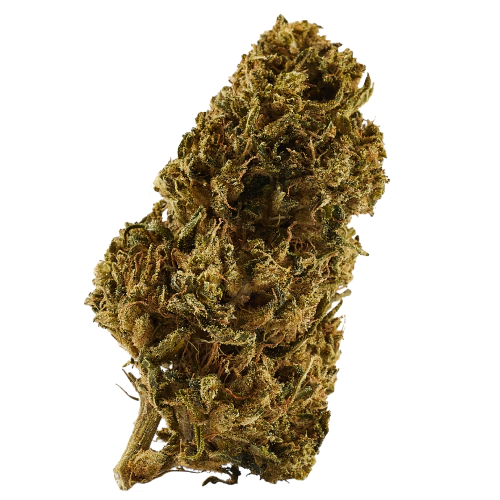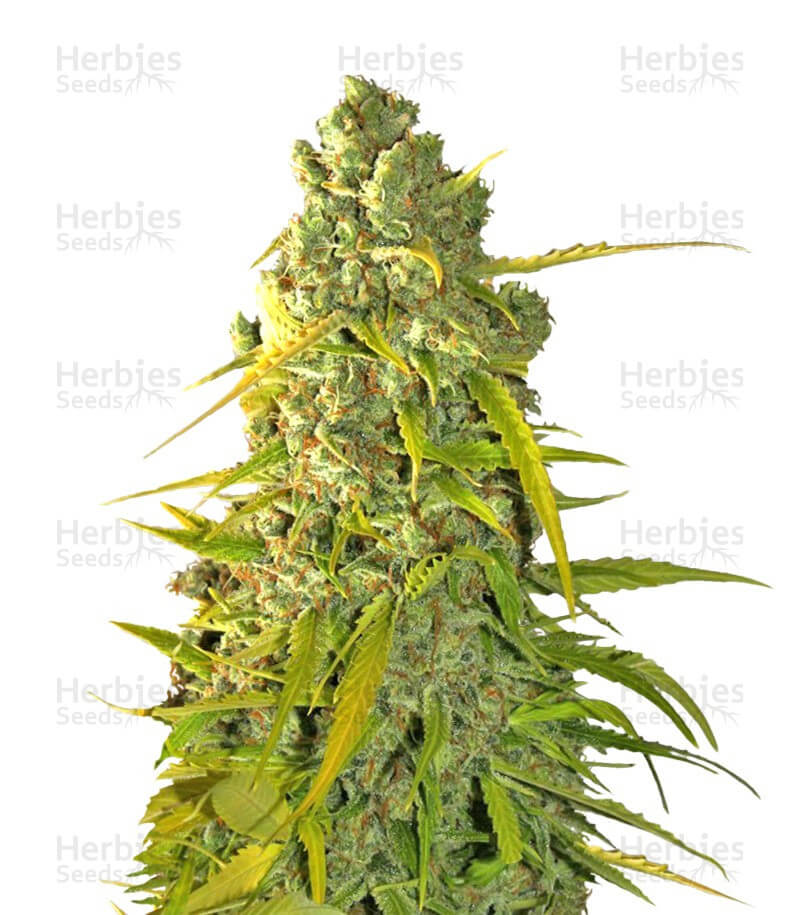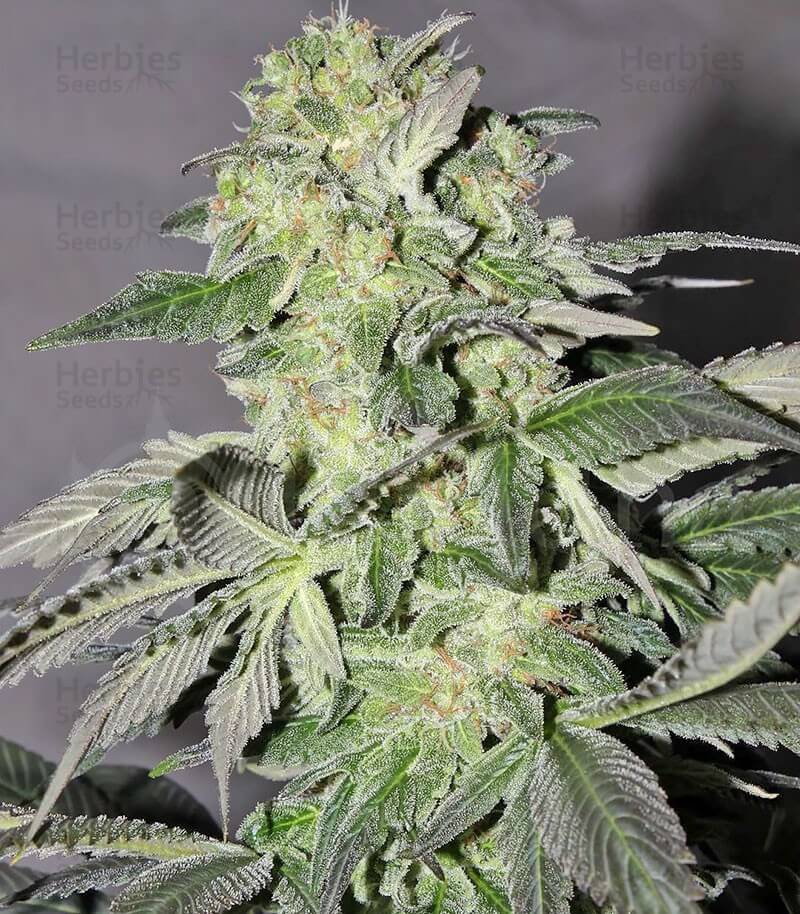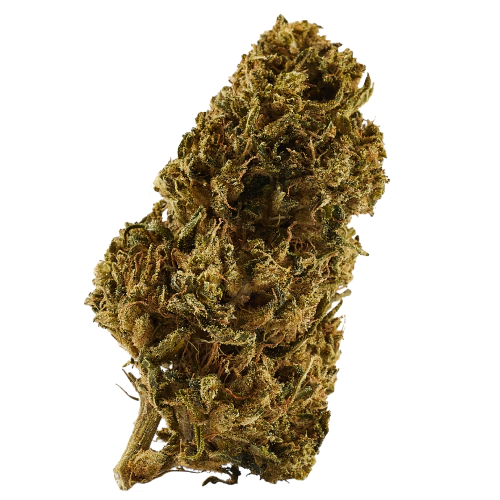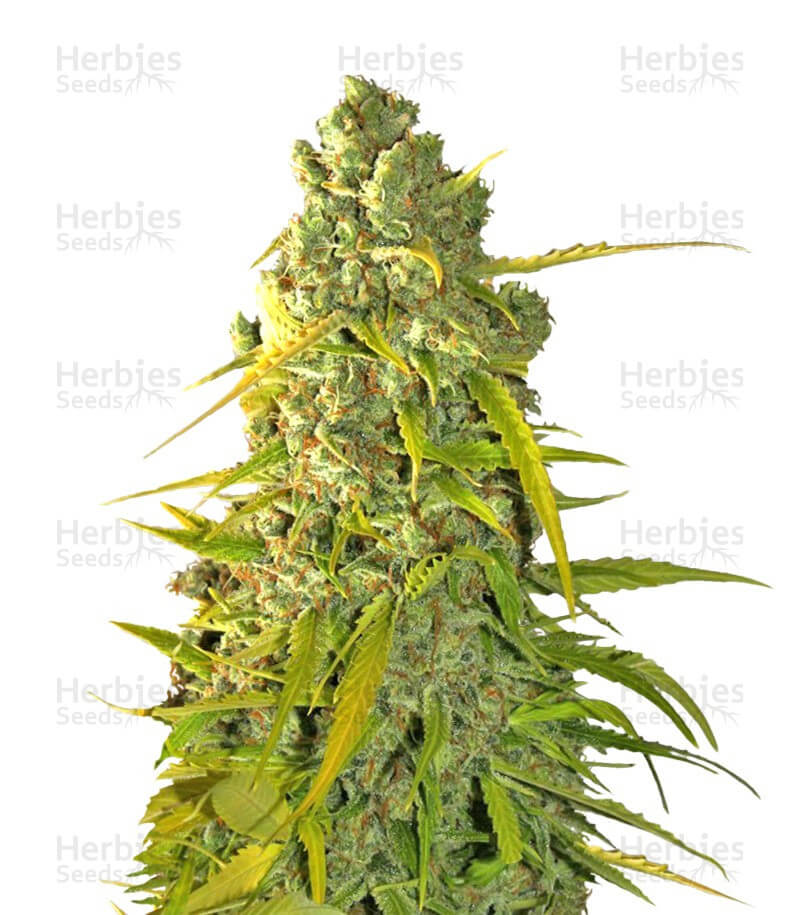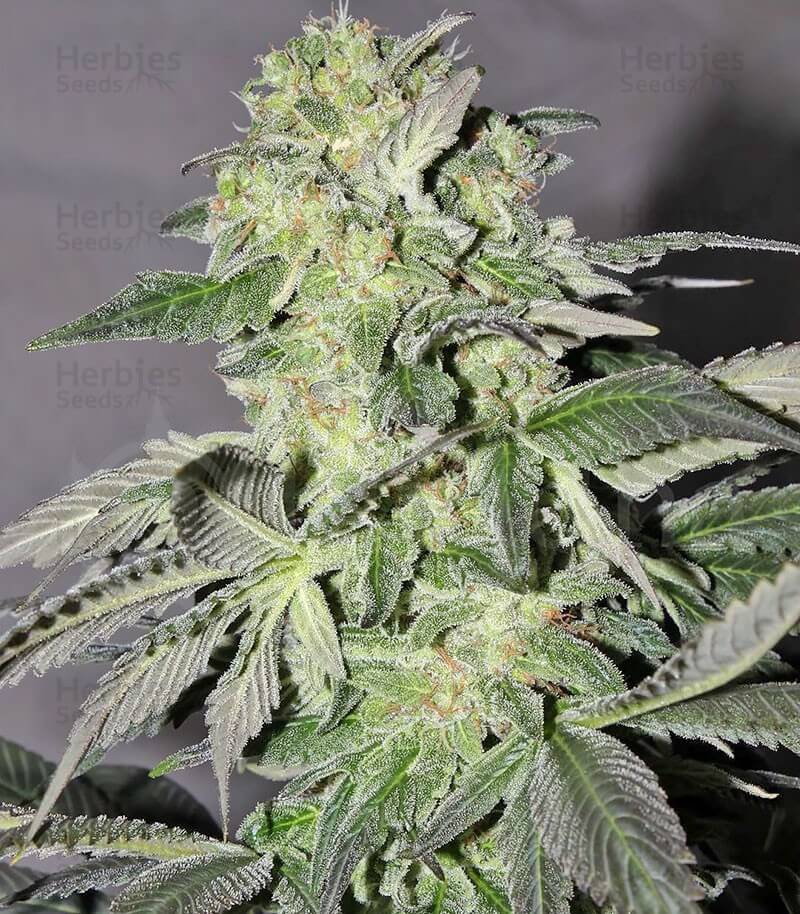 Calamity Jane Autoflower Seeds
by Herbies Shop
On Official Website
Herbies Shop Shipping Terms:
Ships worldwide, check your local laws before ordering - laws differ from country to country, and from state to state.
CBD: 0.00 - 1.00%
THC: 20%
Seed Type: Autoflower
Type: Sativa-dominant hybrid
Yields: 4oz - 9oz (100g - 250g)
Climate: Temperate, Sunny
Effects: Flight to the euphoric Lemonland
Flavors: Sweet, Earthy, Citrus
Genetics: Magnum x Brothers Grimm
Plant size: 20 - 40 inches (50 - 100 cm)
Environment: Indoor, Outdoor
Harvest period: September
Flowering period: 11 weeks
Growing difficulty: Easy
How Difficult to Calamity Jane Seeds for Beginners
This is a sativa-dominant hybrid. It is a very potent auto-flowering strain available in feminized seeds. Calamity Jane autoflower is easy to grow, but it grows bigger than most strains due to its Magnum's inherited Sativa dominance, so it is best to grow outdoors. While it can be grown by new cultivators, it isn't the best option for those who haven't experienced big auto-flowering plants.
Growing Conditions for These Autoflower Seeds
Calamity Jane is bigger from its Magnum genetics. But it is also one of the fast-flowering strains which are ready to harvest within 75 days. Calamity Jane autoflower seeds deliver high yields of around 3.5 ounces per plant, but they can reach up to 6 ounces per plant.
You can maximize the growth by giving at least 20 hours of light per day and treating the soil. Indoor yields are about 21 ounces per plant. If you want to grow the Calamity Jane seed indoors, make sure you have enough space and can support the branches.
About Herbies Shop
Herbies is a well-known marijuana seed shop created by a team of passionate cannabis experts who have been actively contributing to the field of cannabis research for more than 10 years. The store has a rich history that dates back to 2007-2009.. It offers an extensive collection of over 1,500 seeds provided by over 120 reputable breeders.