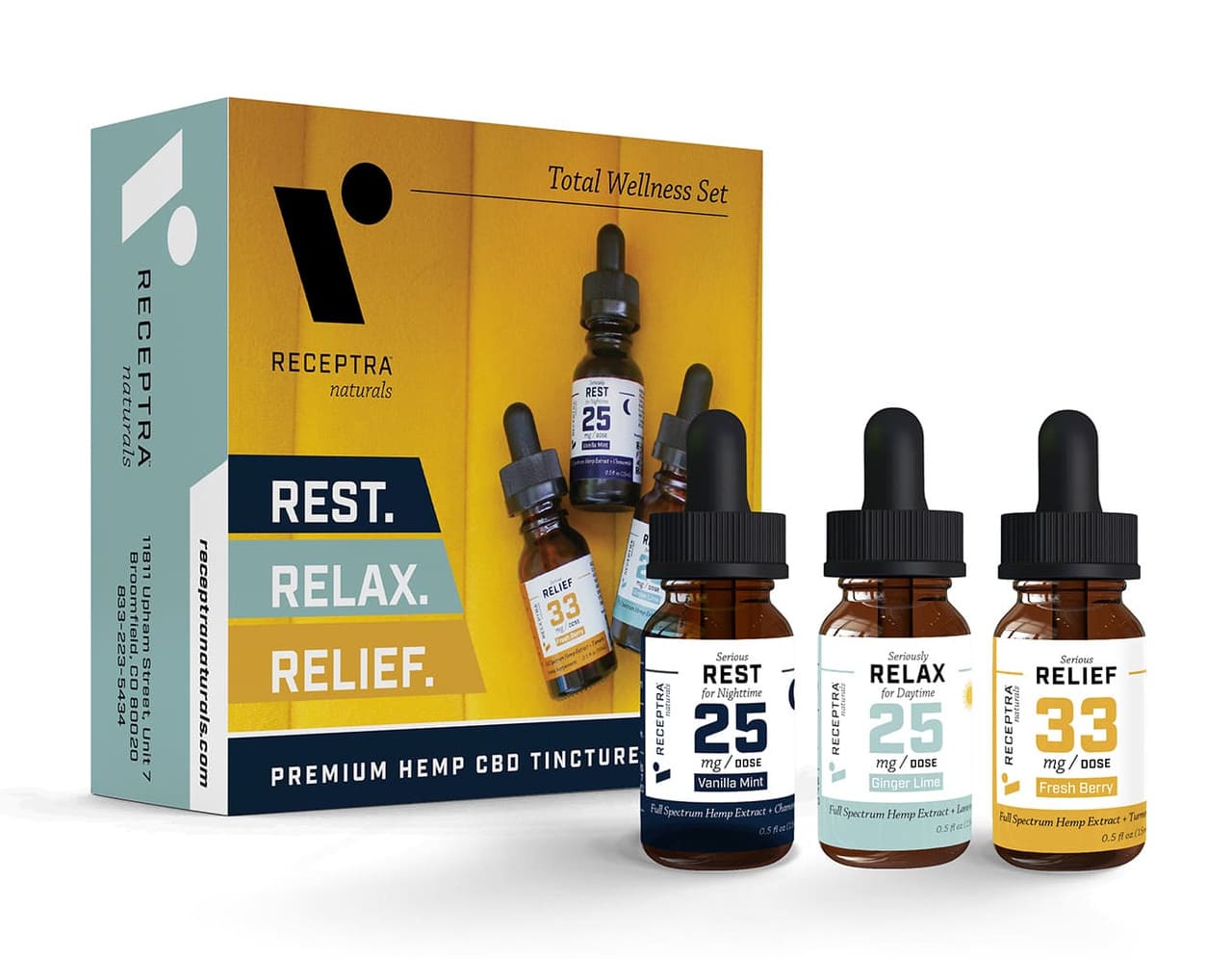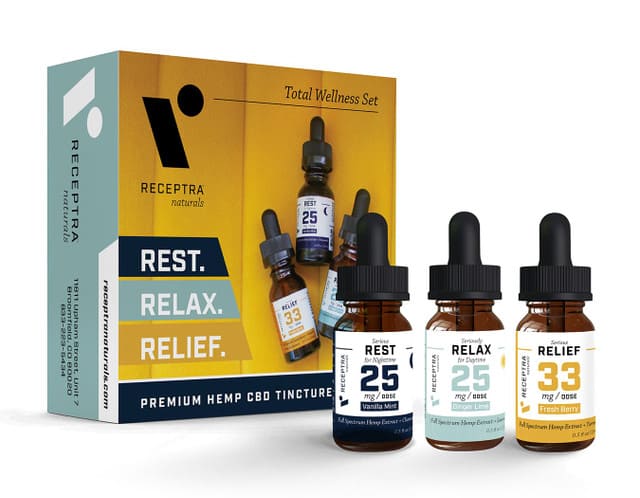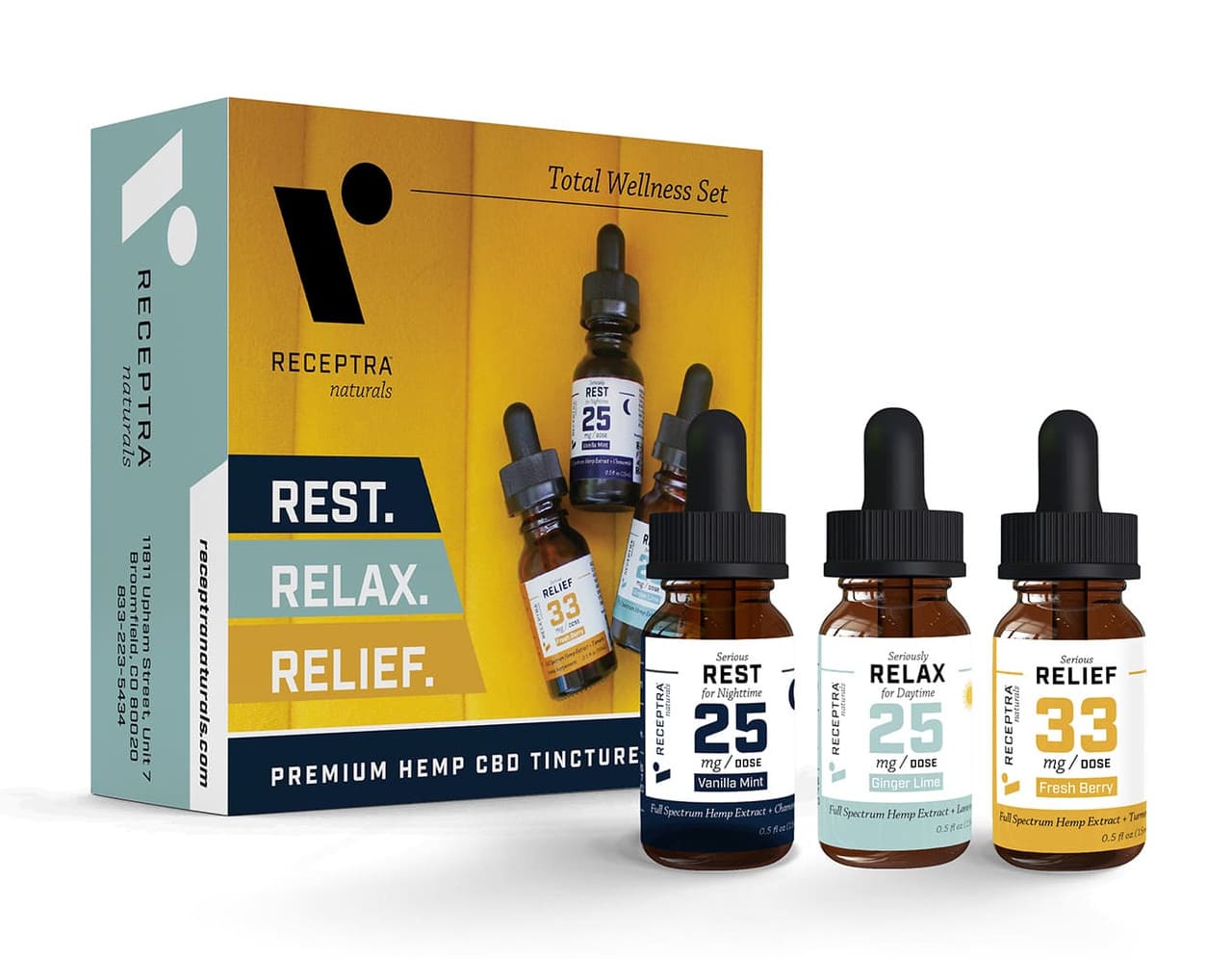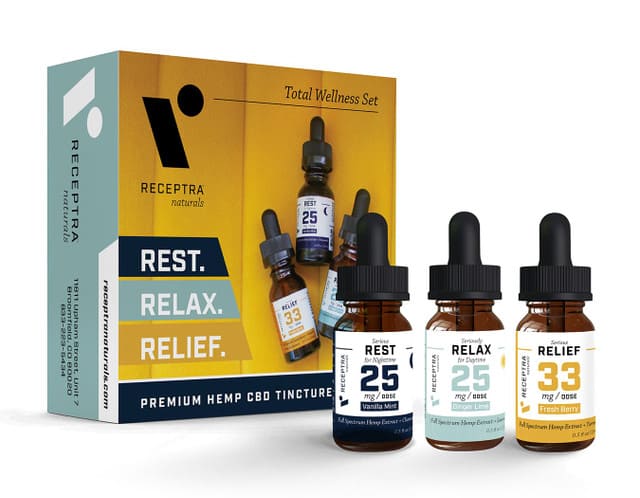 Total Wellness Boxed Set
by

Receptra
$99.99
Buy Now
On Official Website
Receptra Shipping Terms:
FREE SHIPPING on orders over $75! Shipping can take 7-10 days.
Bundel, For Relief, For Relax, For Sleep
Category: CBD Oils
Subcategory: CBD Tinctures
CBD: 375/495 mg
THC: 41 mg
Volume: 15 mL
Flavour: Vanilla Peppermint, Ginger Lime, Fresh Berry
Serving: 15
This bundle of CBD-infused products from Receptra is for the overall wellness of your body. Total Wellness Boxed Set includes three 15 ml tinctures intended for different purposes. Serious Rest Vanilla Peppermint includes 375 mg of full-spectrum CBD, valerian root, chamomile, and linalool for improving sleep quality and overall productivity. In addition to 375 mg of full-spectrum CBD, the formulation of Seriously Relax Ginger Lime contains lavender, passionflower, and limonene. It helps consumers combat daily stresses and remain concentrated. Serious Relief Fresh Berry holds 495 mg of full-spectrum CBD, turmeric, and multiple natural oils. It ensures fast recovery, promotes relaxation, and eliminates discomfort. The set arrives in a sleek box, making it a perfect gift.