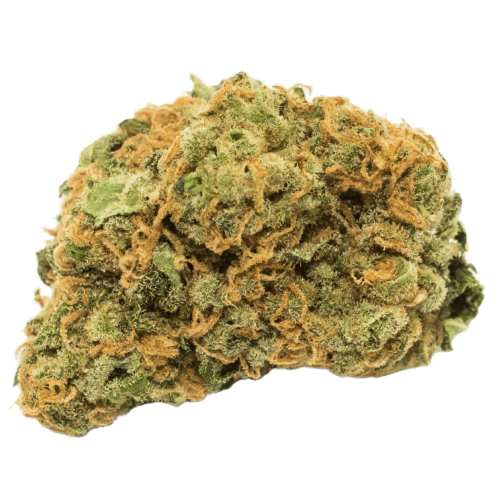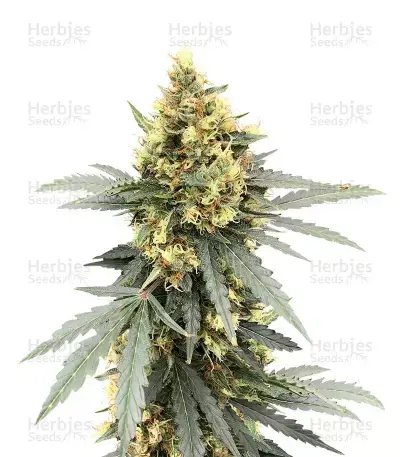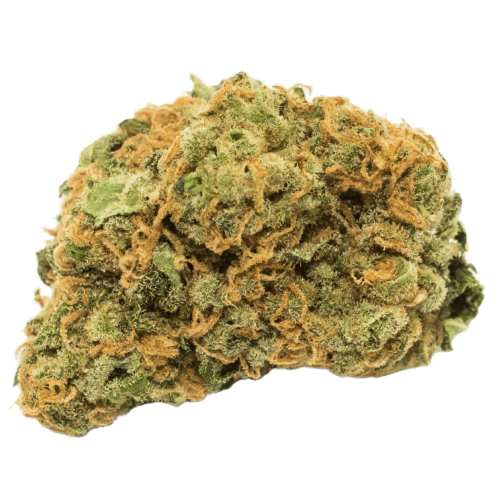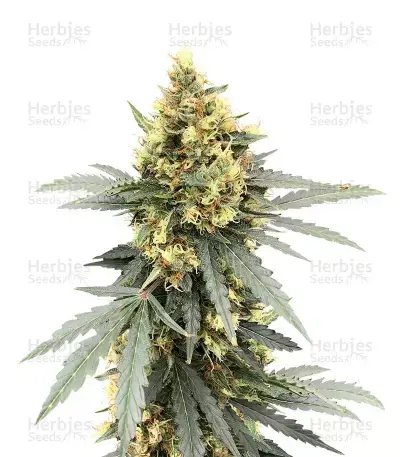 Critical Orange Punch Autoflower Seeds
by Herbies Shop
On Official Website
Herbies Shop Shipping Terms:
Ships worldwide, check your local laws before ordering - laws differ from country to country, and from state to state.
CBD: 0.00 - 1.00%
THC: 22 - 26%
Seed Type: Autoflower
Type: Sativa-dominant hybrid
Yields: 18oz (500g)
Climate: Temperate, Sunny
Effects: Hello Mr. High!
Flavors: Citrus, Sweet, Fruity
Genetics: Grandaddy Purps x Orange Bud x XXL Auto Kritical Bilbo
Plant size: 28 - 39 inches (70 - 100 cm)
Environment: Indoor, Outdoor, Greenhouse
Harvest period: October
Flowering period: 10 - 11 weeks
Growing difficulty: Easy
Critical Orange Punch Seeds Produce Award-Winning Buds
These are autoflower seeds of a popular marijuana strain with impressive genetics and characteristics. Critical Orange Punch buds have high THC levels of 22-26% and deliver high yields. The weed was bred by crossing Grandaddy Purple, Orange Bud, and Auto Critical Bilbo. As a result, this plant is easy and convenient to grow indoors and out.
The strain was named in the 'High Times Top-10 Strains of 2018'. Being included in this list means the seeds of the plant are of the highest quality. As an autoflower and feminized strain, it's bred for high potency and ease of growth. As a potent, high-quality autoflower and feminized strain, Critical Orange Punch autoflower seeds are a popular choice among recreational and medical growers looking for strong effects and ease of growth.
Tips for Cultivating Critical Orange Punch Autoflower and Effects
The weed is known for its quick flowering cycle, which usually takes about 75 days from seed. Cultivators can expect high yields when growing indoors and out alike. Indoor plants deliver a yield of 1.64 ounces per m2, making Critical Orange Punch autoflower seeds an at-home cultivator's dream.
The seeds are autoflower and feminized, meaning cultivators can expect female plants 99.9% of the time. The ton produced by the plant requires you to support the branches during flowering. Critical Orange Punch seed reaches up to 40 inches when growing indoors, so you need to plant the space for its growth accordingly.
Smokers can expect happy euphoria with relaxing full-body effects. This marijuana bud boasts a robust orange aroma mixed with light skunky notes thanks to its rich terpene composition.
About Herbies Shop
Herbies is a well-known marijuana seed shop created by a team of passionate cannabis experts who have been actively contributing to the field of cannabis research for more than 10 years. The store has a rich history that dates back to 2007-2009.. It offers an extensive collection of over 1,500 seeds provided by over 120 reputable breeders.