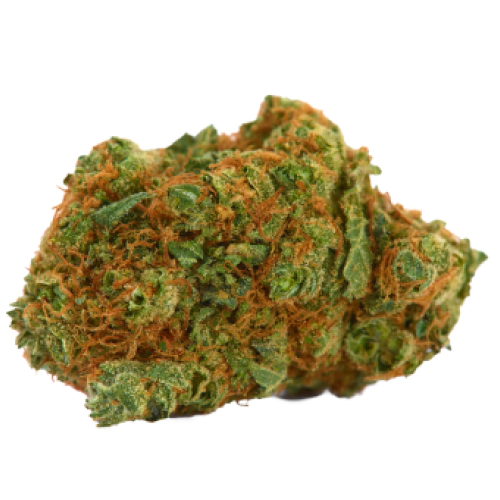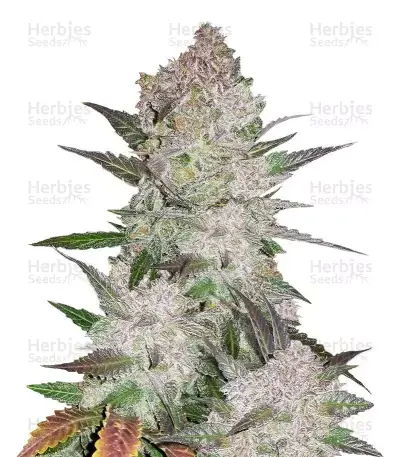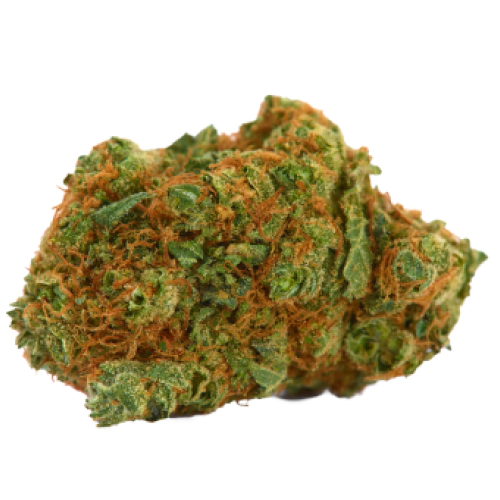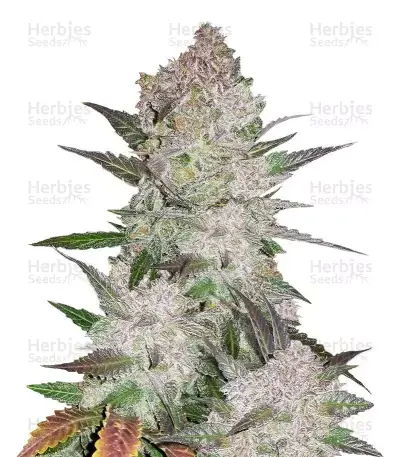 Cream Cookies Autoflower Seeds
by Herbies Shop
On Official Website
Herbies Shop Shipping Terms:
Ships worldwide, check your local laws before ordering - laws differ from country to country, and from state to state.
CBD: 0.00 - 1.00%
THC: 23%
Seed Type: Autoflower
Type: Indica-dominant hybrid
Yields: 2oz - 7oz (50g - 200g)
Climate: Temperate, Sunny, Cool
Effects: Deeeply stimulating
Flavors: Sweet, Creamy, Earthy
Genetics: Girl Scout Cookies x Sativa
Plant size: 24 - 35 inches (60 - 90 cm)
Environment: Indoor, Outdoor
Harvest period: October
Flowering period: 10 weeks
Growing difficulty: Easy
Cream Cookies Seeds Information For Growers
Cream Cookies represents the next generation of Fast Buds autoflower plants. The weed is more potent and delivers a more bright flavor than its predecessors. The Cream Cookies autoflower was bred by crossing the in-house Girl Scout Cookies Autoflower with an unknown Sativa.
The resulting weed is an indica-dominant hybrid (20% Sativa / 80% Indica) that does not require much care during the growing life cycle and delivers a large yield. This marijuana bud contains up to 23% THC and is low in CBD, making a Cream Cookies seed a perfect choice for consumption among recreational consumers.
Cream Cookies Autoflower Growing Tips
Cream Cookies weed flowers within 8 to 11 weeks, producing a high yield in outdoor and indoor cultivation. Growers can expect the best results when flush. This marijuana grows short and stocky, so the height remains 2-3ft.
Being a go-to option for novice cultivators, Cream Cookies autoflower seeds are suitable for micro-growing. The plant does not require maintenance and can successfully flower growing on pure water.
The indica-dominant genetics of this marijuana means smokers can expect soothing and relaxing effects. Consumers describe the weed's effects as happy, balanced, and increasing appetite. The range of terpenes in the plant delivers sweet, creamy, and earthy flavor and aroma.
About Herbies Shop
Herbies is a well-known marijuana seed shop created by a team of passionate cannabis experts who have been actively contributing to the field of cannabis research for more than 10 years. The store has a rich history that dates back to 2007-2009.. It offers an extensive collection of over 1,500 seeds provided by over 120 reputable breeders.