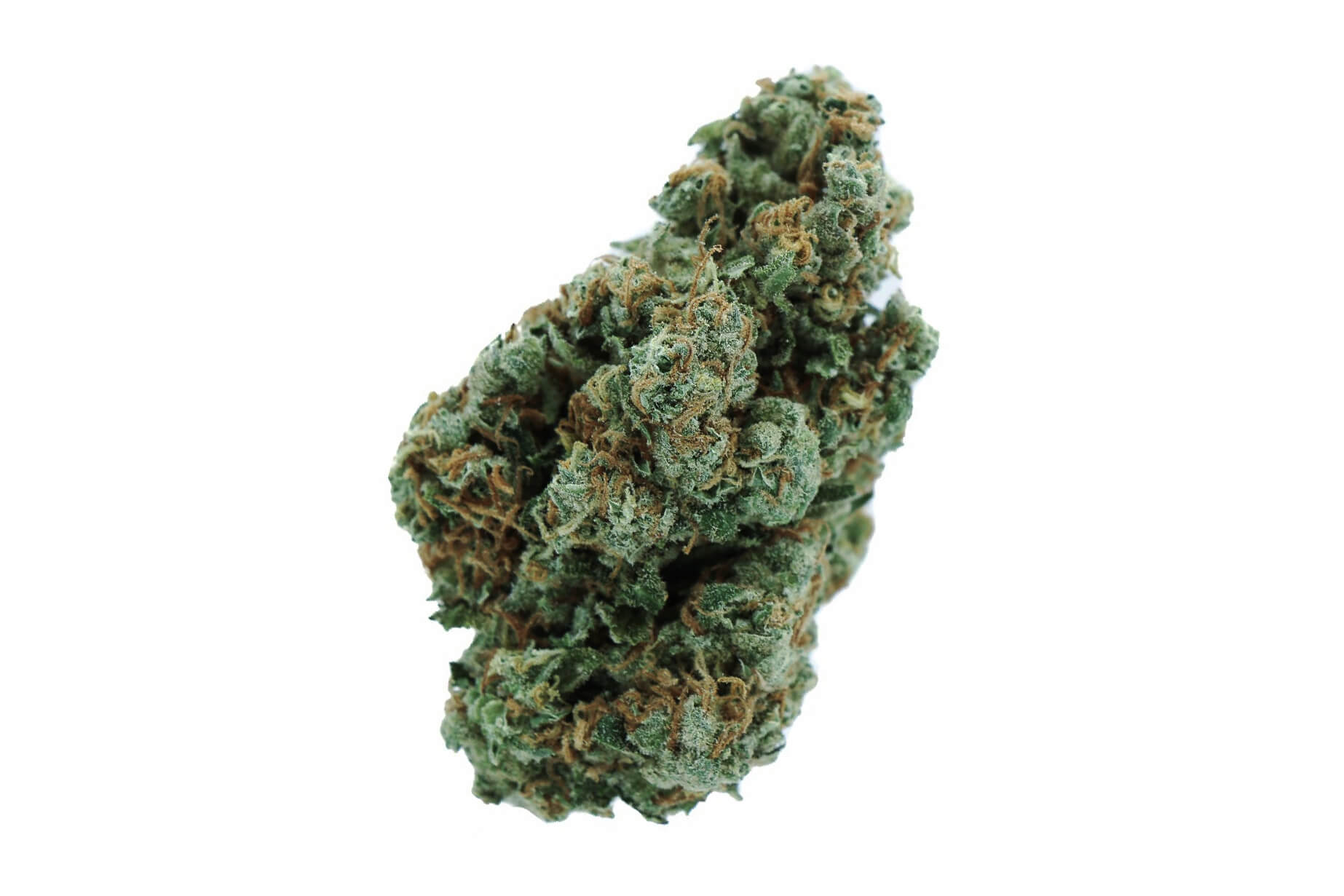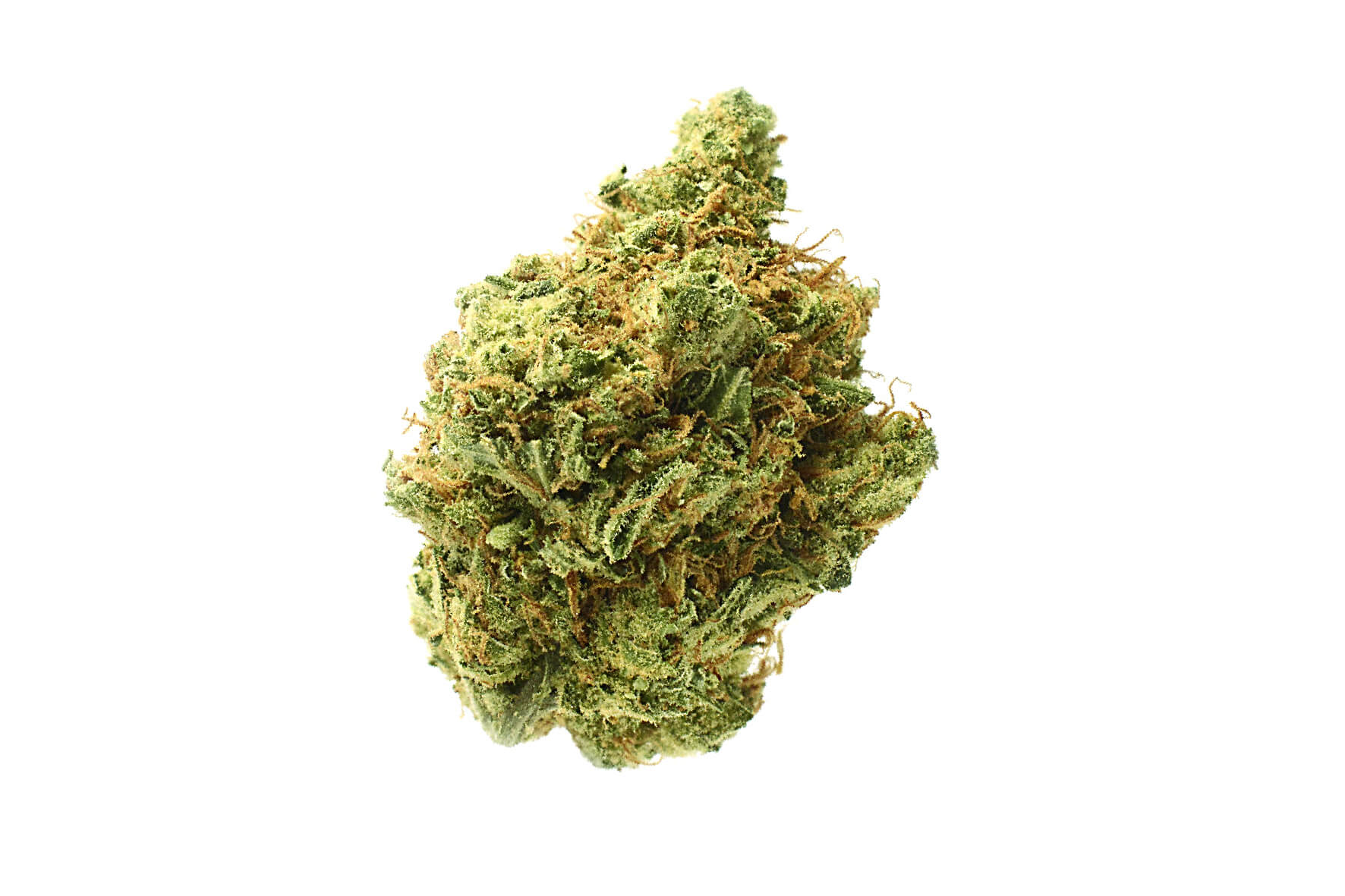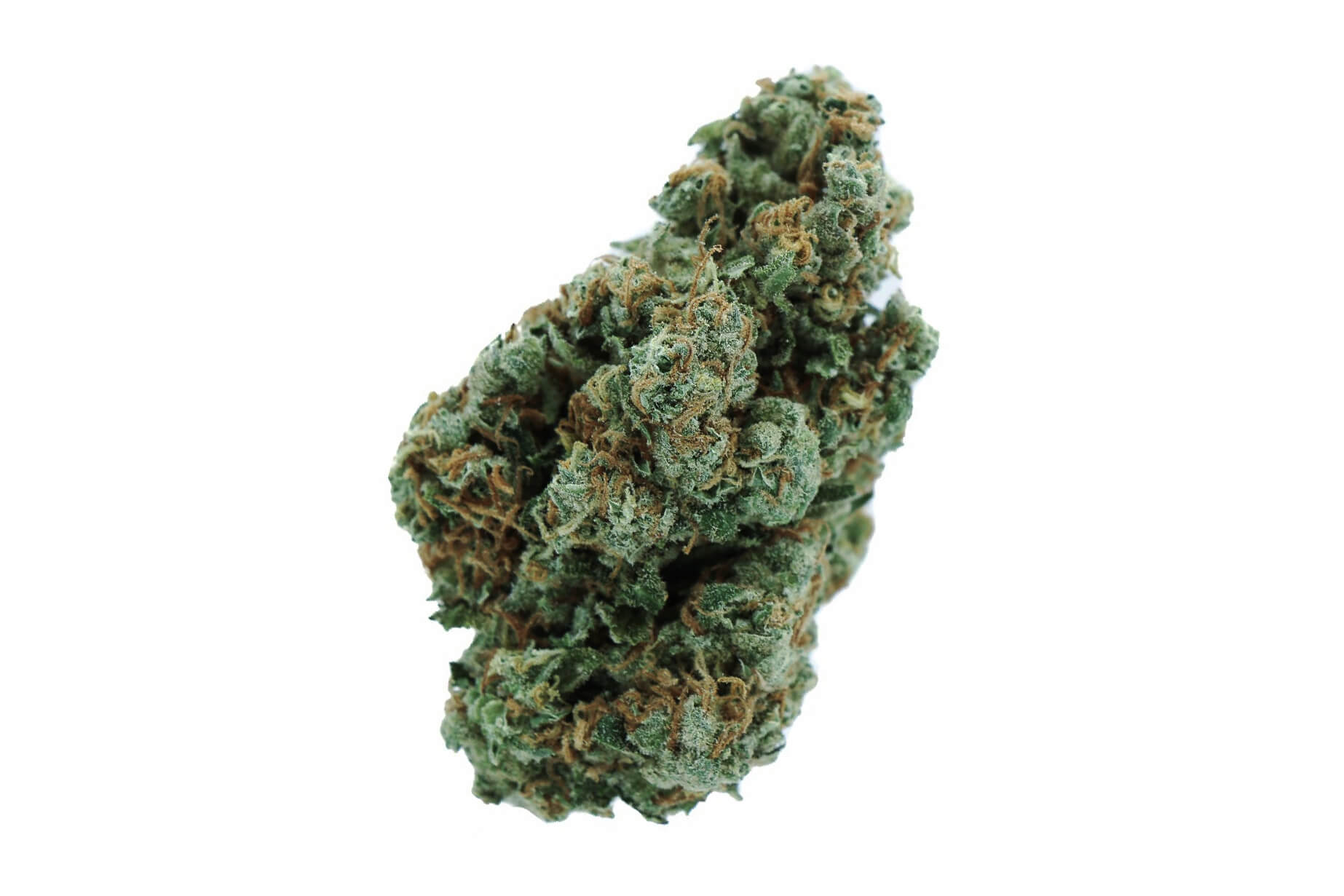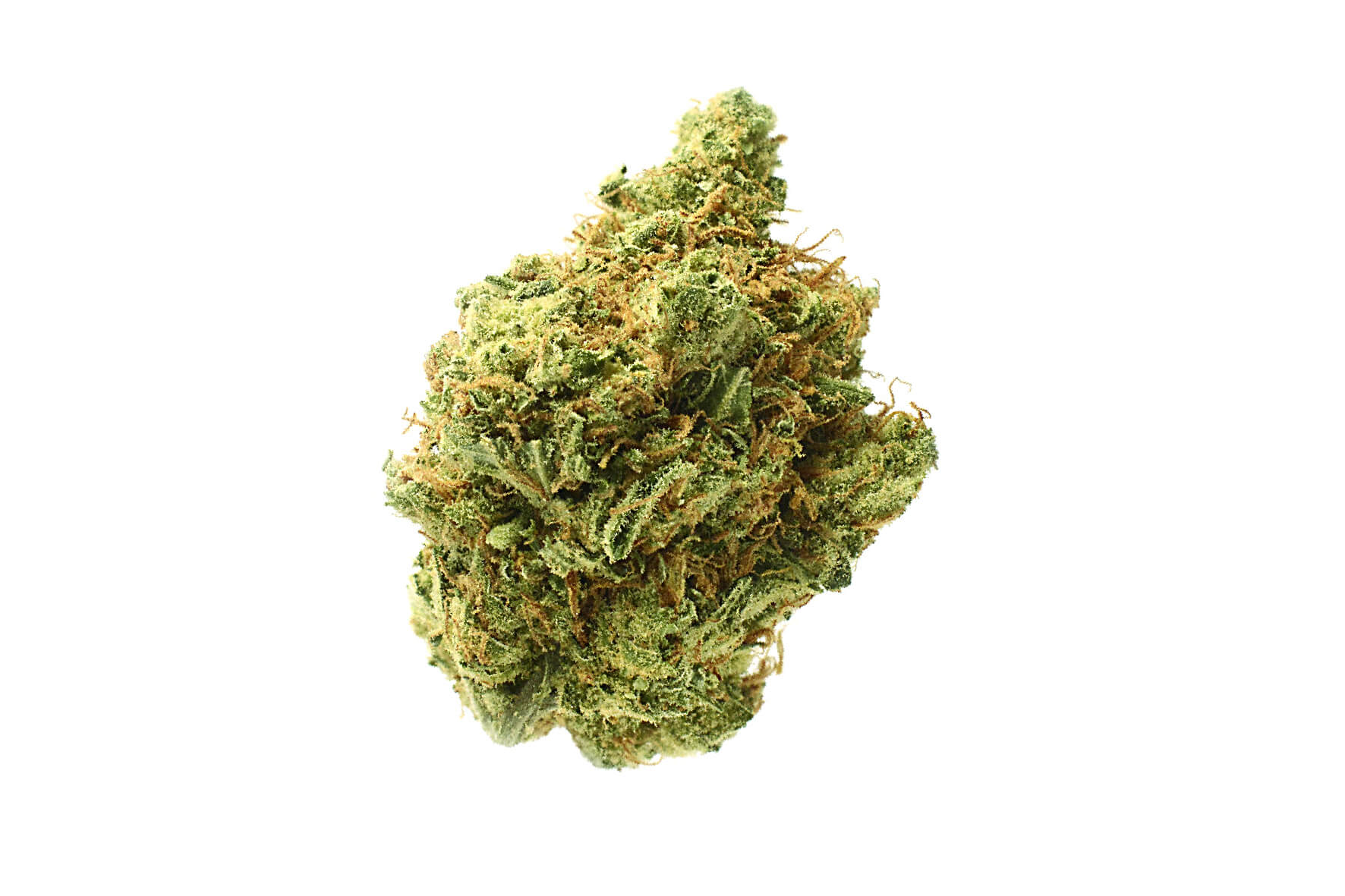 Amnesia
Cannabinoid THC Dominant
THC 17.6 - 19.6%
CBD 0.42 - 0.61%
Effect Happy
Side Effect Thirst and dry mouth
Flavor Sweet
Write review
Amnesia Strain Review
CBD
0%
0.4%
0.8%
1.2%
1.6%
2%
Amnesia popped on the marijuana scene in the 90s and ever since cannabis connoisseurs started raving over its effects and high potency. Amnesia was and remains one of the most popular marijuana strains even today. With its unique and outstanding features and the whopping potency, this weed is bound to provide spectacular effects to all who consume it.
The effects of this weed are perfectly balanced but the biggest reason behind its quality is genetics. Right now, the Amnesia weed strain is one of the most potent strains out there with a THC level that can go up to 25%. If you stop to compare it to other Sativa dominant strains, you see that this cannabis is in its own league, beating most of its competitors by a lot.
What Is The Amnesia Strain?
If you've been wondering where the potency of the Amnesia buds come from, you should know that the parents of this strain are the award-winning Jack Herer, Cinderella 99, and Skunk #1. Some breeders opt for other combinations by using seeds to create variants derived from Northern Lights or Haze. So, you might find versions such as Amnesia Haze on the market, but the effects can vary a lot seeing how some of those strains can also be indica-dominant.
What Are The Effects Of The Amnesia Weed?
It is because of its high potency that Amnesia cannabis lasts for quite some time. Experienced tokers will feel high for around 3 hours while for new users, the experience can last double or more. The peaking period lasts for around an hour but you should be aware that because of its strength, this strain doesn't go well with alcohol.
In addition to the feelings of happiness and euphoria, you can expect a big burst of energy. Amnesia marijuana is known to take away your troubles and your pains and make you forget everything momentarily. It will take you to a new, calm and happy state even if you are in the most challenging times of your life. Since it is strong, these effects will kick in quickly and last for a while. In many cases, this strain brings on the giggles, so prepare yourself for some great time.
Since Amnesia is hard-hitting and uplifting, it makes for a perfect daytime smoke. Smokers use it in social gatherings or when they want to stay alert and awake through the night to attend a party. If you want to sleep afterward, you might want to skip on taking this strain in the evening or at night time.
Are There Any Medical Benefits Linked To The Amnesia Weed?
Medically speaking, Amnesia is one of the most effective choices in the medical marijuana community. Many patients who are dealing with chronic pains and depression cannot find relief in strains with low potency or the prescribed medications. This type of highly potent strains is the favorites among people who are long-time sufferers of conditions that cause them pain, anxiety, or stress.
People who opt for the Amnesia marijuana strain for medical purposes use it to mend the depressive thoughts and get rid of the anxiety they are struggling with. The Amnesia cannabis strain is a truly powerful toke that relieves symptoms from various traumas such as PTSD disorders.
Finally, Amnesia cannabis has proven itself to be ideal for people who seek to relieve the symptoms of an array of ailments like inflammation, muscle spasms, joint pains, migraines, and headaches.
Are there any side effects?
Like other strains, consuming the Amnesia can also bring up some side effects. Due to its high potency, these side effects can be more uncomfortable if you take bigger doses, especially if you aren't an experienced smoker or one that has tried strains that have high THC levels.
The side effects that could happen include:
| | |
| --- | --- |
| Dry mouth | 37% of users |
| Dry eyes | 19% of users |
| Paranoia | 11% of users |
| Dizziness | 10% of users |
| Anxiety | 10% of users |
To avoid these side effects, you should be careful about the dose if you aren't accustomed to this type of potency. Generally speaking, the side effects from this strain is easily manageable and mild, especially the two most frequent ones – dry mouth and dry eyes. All you need to take care of these is a lot of fluids and some moisturizing drops that you can buy at your local pharmacy.
What Are The Features Of The Amnesia Marijuana?
The Amnesia weed and its plant have features that are easily recognizable and make this plant more unique than it already is. Combine the marvelous scent and taste, and you will understand why Amnesia marijuana is so popular among users. Let's see what those features are.
How does Amnesia look, smell or taste?
As far as appearance goes, Amnesia looks a lot like the NYC Diesel strain. IT has dry buds that have a bit of stickiness to them, despite the fact that this strain is obviously heavily crystallized. The buds of the Amnesia weed strain don't flake off or compress much, which makes it easy for growers to handle the plant.
Unlike most marijuana strains, the Amnesia marijuana strain doesn't have its trichomes raised vertically with the heads at their tops. The trichomes on the plant are arranged in a swept pattern and lay flat against the buds. It almost seems like something is pressing on them, but that's not the case.
When the buds of a plant are pressed, the trichome heads end up being warped and damaged. In the case of the Amnesia cannabis strain, the heads remain in perfect condition, which means that this is their natural formation.
Taste and smell-wise, Amnesia has a dusky fragrance that you won't find with any other plants. The bouquet of the Amnesia cannabis smells like freshly cut grass and hay. You can also sense mix notes of ammonia and rotten wood. When you taste the strain, you'll feel a grassy taste on your tongue and a fresh feeling in your sinuses. You might get the temptation to cough more often, but that's pretty much the result of its strength.
On the exhale, you will sense hints of citrus and be left with a sticky and sweet taste in your mouth.
Should You Consume Amnesia Cannabis?
If you are up for an amazing high and happy feelings, this is a great strain for you. It has amazing uplifting features and acts fast. But, since it is really potent, you need just a bit of it to enjoy its great effects. If you aren't accustomed to such high potency and Sativa-dominant strains, you might want to pace yourself. The Amnesia weed is perfect for daytime use.
Is The Amnesia Cannabis Strain Popular With Growers?
Such a popular strain cannot possibly be unpopular with growers. When you add the easy growing to the equation, you'll get an idea of how much this strain is the growers' favorite.
How To Grow Amnesia?
The Amnesia marijuana makes for a high-yielding plant. This is ideal for growers who look for an option that's easy to cultivate. Thru right weather conditions for this strain include a healthy outdoor climate of the Mediterranean type. It doesn't grow well in northern climates, which is why many growers choose to cultivate the Amnesia strain indoors.
When grown indoors, the plant of the Amnesia weed strain yields around 21 ounces of bud per square meter. It is ready for harvest in around 8 to 9 weeks.
When grown outdoors, the Amnesia marijuana strain will yield at around 42 ounces of weed per plant. The plant is ready for harvest around the end of October.
Is Amnesia useful to edibles?
You can find this strain in the form of weed, wax, and other edibles, extracts, etc.
What Are Alternative Strains For The Amnesia Marijuana Strain?
Some alternatives to Amnesia marijuana include:
Diesel is a Sativa-dominant strain with amazing genetics that come from Afghani and Mexican Sativa strain. Its THC level is much lower than that of the Amnesia weed, which makes it a better choice for newbie marijuana users. The effects are similar but, due to the lower potency levels, this strain does not have strong medicinal applications as Amnesia.
AK-47 is a Sativa-dominant strain known as a 'one-hit wonder'. It has high THC concentration, which makes the effects rather similar to those of Amnesia marijuana. However, when it comes to attractive smell and flavor, this strain lacks a lot in features.
Summary
Smoking the Amnesia weed is bound to bring you great amounts of happiness and euphoria. You'll start feeling the strong high after a few puffs or hits from the bond. The strain is hard-hitting and fast-acting and will begin as a head rush before it moves throughout your entire body.
Even though the Amnesia cannabis strain is a dominant Sativa variant, this is still a hybrid. As such, the strain has some of the best indica features, combined with amazing flavor, aroma, and long-lasting effects. One of the reasons why its popularity is so widespread is its healing abilities. It goes without saying that, the high levels of THC the perfect ratio with CBD, makes Amnesia marijuana a favorite among medical marijuana patients.
Side Effects
Thirst and dry mouth
82% Voted
Report feelings
Let us know how does this strain makes you feel or just simply leave a review.
Amnesia Strain Cannabinoids
| | |
| --- | --- |
| THC Tetrahydrocannabinol, or THC, is a major cannabis chemical compound. It is a psychoactive element that stimulates dopamine release and induces euphoria or happiness. THC-rich strains may be helpful with such conditions as lack of appetite, chronic pains , etc. It is considered to be the primary active marijuana component. | 17.6 - 19.6% |
| CBD Cannabidiol, or CBD, is a major compound in cannabis, which is non-psychoactive. It is also proved to counteract the side effects of the second major component THC. CBD is widely used for medicinal purposes in rubs, oils and so on. It is helpful in muscle pain cases, may treat arthritis and migraines. Even Greeks used it against pain, while Queen Victoria applied it to get rid of menstrual cramps. | 0.42 - 0.61% |
| CBC Cannabichromene, or CBC, is a minor cannabinoid, meaning that its quantity in cannabis is quite little. Though it has the same origin as CBD and THC, it is different in functions. Without any psychoactive effects, it is an efficient cannabis compound in combating acne and depression. CBC produces analgesic, antibacterial and anti-inflammatory effects. | 0.22 - 0.66% |
| CBG Cannabigerol, or CBG, is one of the minor cannabis compounds in adult plants. On the other hand, young ones contain a lot of this antibacterial and anti-inflammatory component. During the growth, CBG is converted into different cannabinoids, mostly THC and CBD. The compound itself increases appetite and decreases eye pressure. | 0.24 - 1.23% |
| CBN Cannabinol, or CBN, is a trace element in cannabis that is considered to be mildly psychoactive. It appears from oxidation THC, exposed to light and heat. CBN is mostly contained in old cannabis and in traditional hashish. It is effective against insomnia, bacterial infections and appetite loss. | 0.24 - 0.31% |
| THCV Tetrahydrocannabivarin, or THC-V, is a compound contained in cannabis in trace amounts. Even though it is close to THC molecularly, it is different in effects. This compound may be psychoactive only in large amounts. THC-V reduces blood sugar, controls appetite, stimulates bone growth, etc. African Sativa strains are the richest in THC-V. | 0.2 - 0.64% |
Amnesia Terpene Profile
| | |
| --- | --- |
| Pinene | 0.09% |
| Myrcene | 0.12% |
| Ocimene | 0.03% |
| Camphene | 0.14% |
| Humulene | 0.05% |
| Limonene | 0.06% |
| Linalool | 0.01% |
| Valencene | 0.14% |
| Terpinolene | 0.13% |
| Phellandrene | 0.11% |
| Caryophyllene | 0.11% |
| Total terpenes content | 0.99% |
Grow info
Flowering time
56 - 63 Days
Flowering type
Photoperiod
Yield indoor
0.5 - 1 Oz/Ft² (~ 300 g/m²)
Amnesia strain lineage
Amnesia Relationship between terpenes and tastes