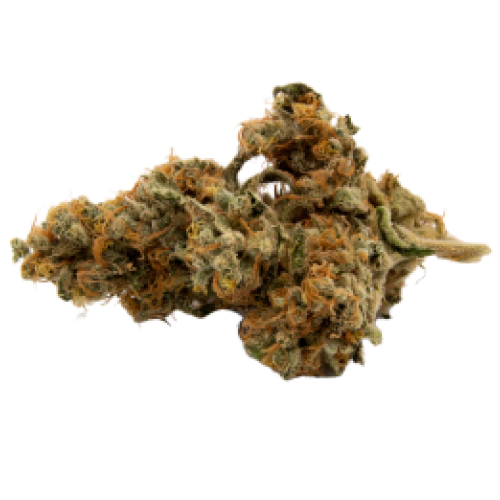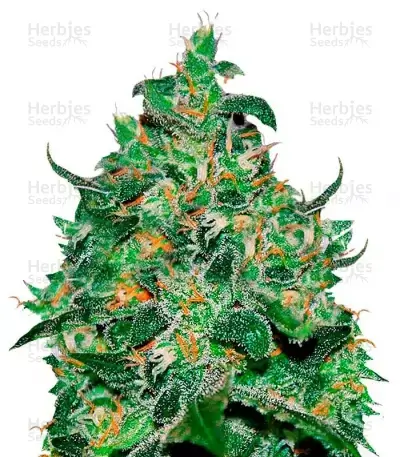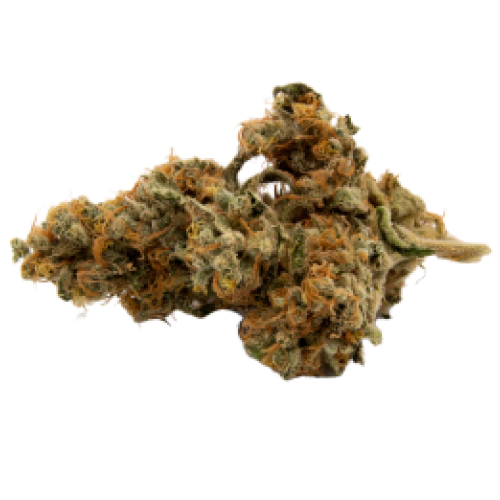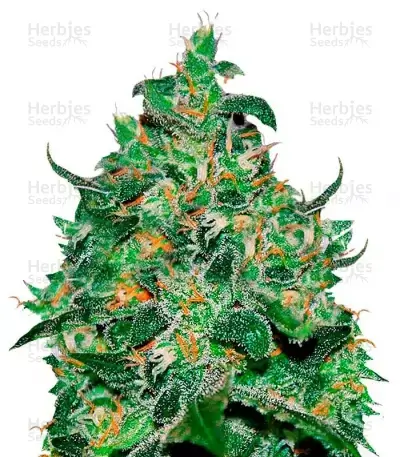 Critical Jack Herer Autoflower Seeds
by Herbies Shop
On Official Website
Herbies Shop Shipping Terms:
Ships worldwide, check your local laws before ordering - laws differ from country to country, and from state to state.
CBD: 0.00 - 1.00%
THC: 18%
Seed Type: Autoflower
Type: Sativa-dominant hybrid
Yields: 3oz - 4oz (80g - 100g)
Climate: Temperate, Sunny
Effects: Rock and Roll Euphoria
Flavors: Earthy, Spicy, Citrus
Genetics: Critical Mass Auto x Jack Herer Auto
Plant size: 20 - 32 inches (50 - 80 cm)
Environment: Indoor, Outdoor
Harvest period: Late September
Flowering period: 9 - 10 weeks
Growing difficulty: Easy
Critical Jack Herer Seeds Take the Only the Best From Parent Strains
This strain is a powerful, sativa-dominant hybrid strain that produces a high yield and is suitable for beginners and seasoned growers. The Sativa/Indica ratio is 80%/20%. The Critical Jack Herer seeds were bred by crossing Critical Mass Auto and Jack Herer Auto strains. This cannabis takes the best characteristics of both its parents in terms of aroma and short bloom time.
This is one of the most popular marijuana strains since Jack Herer won the High Times Cannabis Cup as a Freedom Fighter Of The Year in 1994. It also received the Cannabis Culture Award in 2005. Since Critical Jack Herer seed is autoflowering and feminized, it is a perfect option for any grower.
How to Grow Critical Jack Herer Autoflower
These seeds can be grown indoors and outdoors, where the plants need 65-70 days from the seedling to the harvest. Critical Jack Herer autoflower feminized seeds are a THC-dominant variety and always grow into female plants. The plant grows vigorously and produces abundant buds. This strain is not resistant to stress, so optimum conditions are vital – 7 liters of water should be enough for indoor plants and no more than 11 liters per month for outdoor plants.
These marijuana seeds boast complex effects and aroma. The effects can be felt immediately, putting smokers into a pleasant euphoria filled with tasks and giggles. The smell is peppery with delicious coffee hints.
About Herbies Shop
Herbies is a well-known marijuana seed shop created by a team of passionate cannabis experts who have been actively contributing to the field of cannabis research for more than 10 years. The store has a rich history that dates back to 2007-2009.. It offers an extensive collection of over 1,500 seeds provided by over 120 reputable breeders.