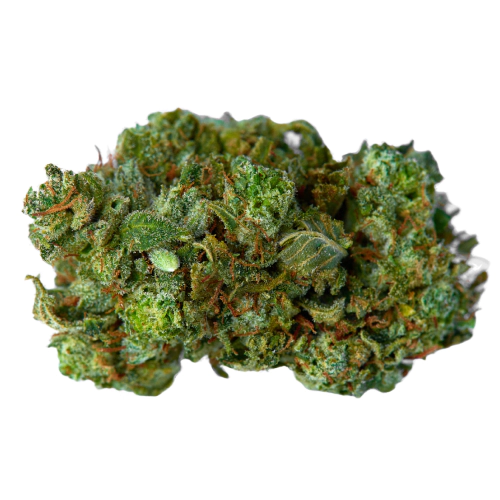 Stock photo similar to Kosher Kush Strain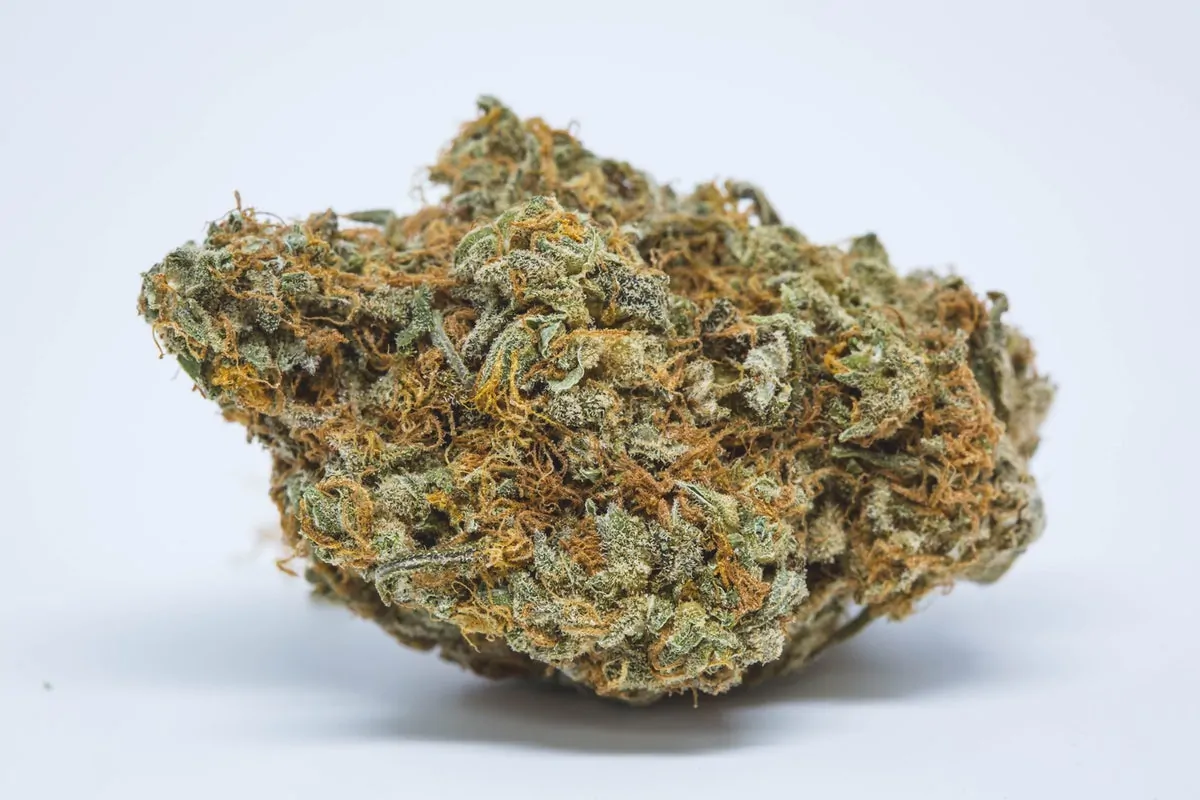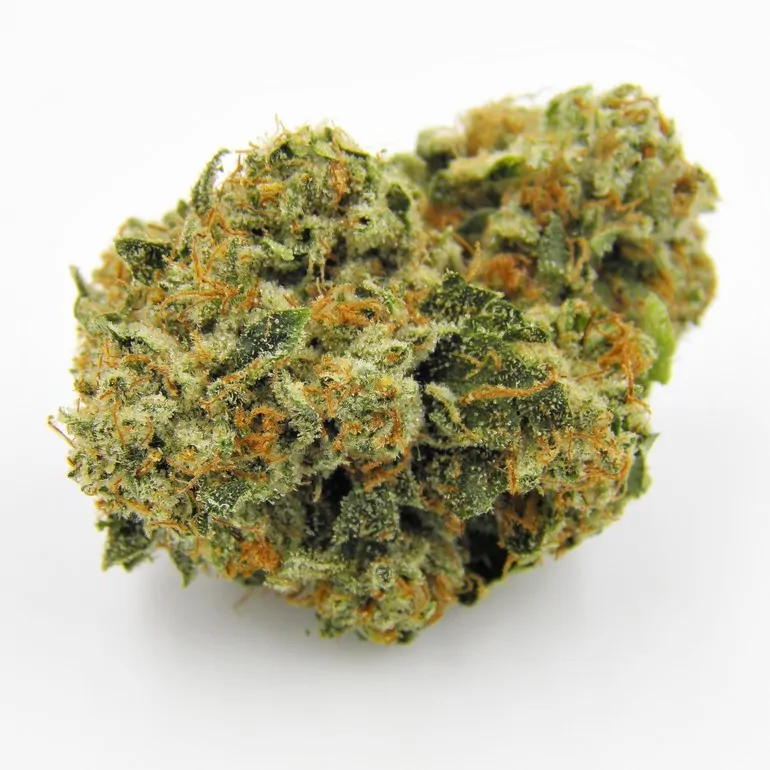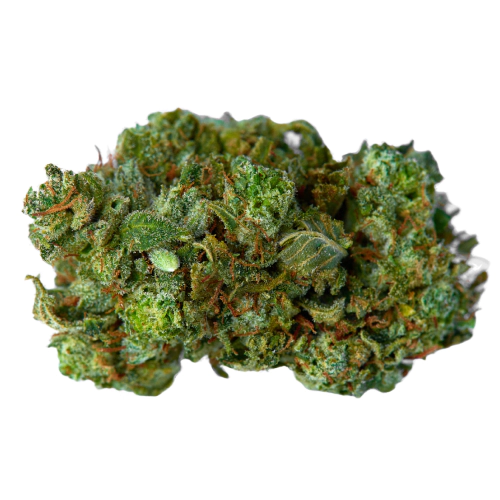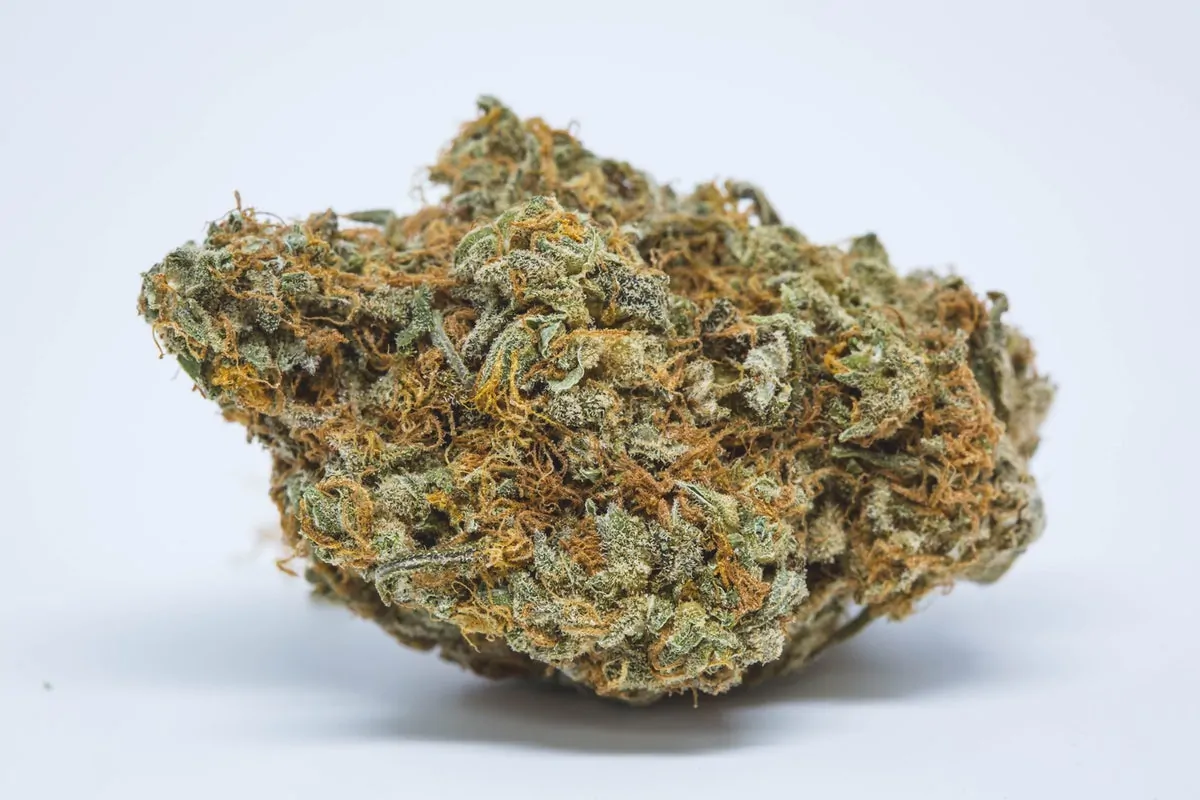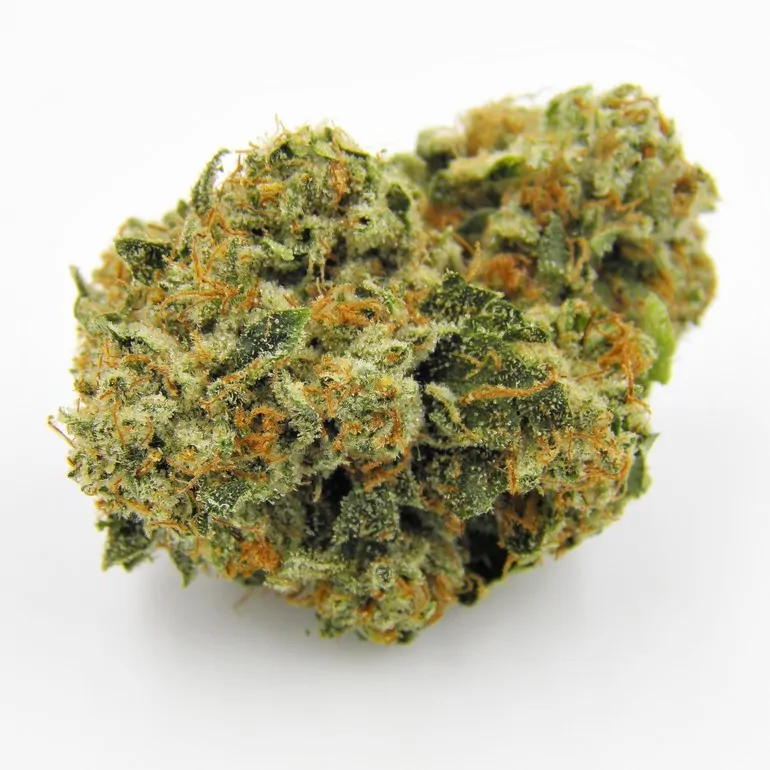 Kosher Kush

koshor kush, jew gold
Cannabinoid THC Dominant
THC 19.4 - 21.6%
CBD 0.32 - 0.56%
Effect Relaxed
Side Effect Thirst and dry mouth
Flavor Spicyherbal
All About Kosher Kush Strain
CBD
0%
0.4%
0.8%
1.2%
1.6%
2%
Kosher Kush is a dominant Indica, sometimes with a bit of Sativa for more exciting effects. It's the hybrid that won first place at the High Times Medical Cannabis Cup back in 2012. Then, it won the Best Indica Award in 2010 and 2011 at the High Times Cannabis Cups, not to mention the Best Cannabis Strain of 2011. To make things even more exciting, the Kosher Kush is also the first strain that's been blessed by a Rabbi to bring a state of enlightenment and blissful tranquillity.
Since the very beginning, the kk has built an amazing reputation with growers and consumers. It's one of the tastiest strains around, featuring odorous potency and high quality as no other. Without a doubt, this one hasn't gone unnoticed.
What Is Kosher Kush? What's Its Story?
The genetics of the kk weed is somewhat of a mystery. Even so, the majority of growers agree that this strain has OG Kush somewhere in its lineage. The Kosher Kush originates from California and was initially called JG or Jew Gold. As it became more popular with dispensary owners and users, the name was changed to something less offensive, something more kosher. It was the most popular manufacturer of the strain, Reserva Privada, that decided to give it a chance to make it more accepted and more popular. To honor the growers who started this strain in the first place, they picked the name, Kosher Kush, giving it a bit of a humorist touch.
Right now, the Kosher Kush is classified as a pure Indica with a massive THC level. It has a tendency to shock and make life marvelous for even the most experienced marijuana connoisseurs. Because of its features, the strain acts like a sedative and relaxant, but also a great mood-booster and elevator.
The THC levels of the Kosher Kush can reach up to 29% in lab tests, making this one of the most potent marijuana strains.
Effects Of The Kosher Kush
The Kosher Kush produces a lazy, but powerful buzz. For novice users, it provides a form of sedation but also lifts their moods because of the Sativa cerebral effects. And, because of the high THC percentage, users can experience stoney effects and an increase in appetite, followed by a physical and mental heaviness.
This drug has shown great effects and provided relief to people who suffer from insomnia, sleep apnea, anxiety, or those who need to get rid of the excess stress from their body and mind.
Like the majority of Indica-dominant strains, the Kosher Kush may produce repetitive yawns and make your eyelids heavy when you take larger quantities. Since it's a full-bodied, heavy, the Kosher Kush produces a small body melts, followed by a spacey or zone-inducing cerebral effect.
Medical Cannabis Appointments Of The Kosher Kush
Because of the deep effects of Indica and Sativa, KK weed has many medical benefits for consumers and patients, especially when it comes to people who deal with mental and physical ailments. Consuming a bigger dose of this marijuana as per an expert's recommendation can help you with a physical condition of excessive stress.
Some of the issues and conditions that Kosher Kush can help you with include lack of appetite, insomnia, chronic pain, physical stress, tension and muscle spasm, migraines, cramping, and more. These are all physical issues, but the strain helps with mental issues, too. It has shown great effects for those who deal with depression, mental stress, anxiety, and even PTSD.
For patients who suffer from mental conditions or mood disorders, it is recommended to take a small to average dose of this marijuana since it is very strong by nature. THC's negative effects include anxiety and paranoia and are most frequent in patients who take too much of it. To avoid the uncomfortable effects and get only the great effects of this strain, you should find your boundary and stick to it.
Are There Negative Effects?
Compared to strains who are mainly Sativa, the Indica strains such as this one have fewer negative side effects. Even if side effects appear, they are often less intense. According to consumers, the most frequently experienced negative or adverse effects from this strain are cottonmouth and itchy or dry eyes.
Out of all the negative effects of marijuana strains, these two are probably the less harsh and easiest to manage. With a bit of planning and preparation, you can consume the kk weed and enjoy its many benefits without any problems. Just follow the common recommendations that apply to take any kind of marijuana, such as hydration before and during cannabis consumption, etc.
If you want to keep the cottonmouth or dry mouth at bay, hydrate while consuming and after consummation of the strain. This will also help with any future grogginess or headaches that may appear the next day. In terms of the itchy or dry eyes effect, you can easily manage these with the help of moisturizing eye drops. These are found in your local pharmacy.
There are very few reported cases of anxiety and paranoia as an effect of this strain. In fact, these are so limited that the Kosher Kush is considered to be one of the safest strains to use. The benefits definitely outweigh the possible side effects.
Features Of The KK Weed?
In addition to its amazing effects, two things make the Kosher Kush highly desirable – the aroma profile and intense flavor. Most people who have tried this strain in addition to other strains rake it as the tastiest strain in the world. With its sweet, tasty notes that remind of pine and citrus, the Kosher Kush is one of the most favored plants, especially with marijuana newbies.
How do the Kosher Kush seeds and leaves look, smell or taste?
When you open a jar or a baggie of Kosher Kush seeds of wax, or any other edible that's made of the strain – expect an amazing aroma. The aroma is strong, herbal, spicy, and piney. You will literally know that the strain is sweet in flavor just because of the smell. Once you get actual contact with the buds, you'll understand how fierce the Kosher Kush actually is.
In the beginning, the flavor of the strain is pungent and earthy. Soon after you start smoking it, the grounding taste blends into a citrus sweet profile.
Appearance-wise, this Indica strain grows tall and often goes higher than 2 meters. This is not typical for an Indica strain, which makes it easily recognizable, most probably because the buds are definitely Indica-like. They feature varied shades of green and are filled with THC crystals that look like snow falling upon the leaves.
Between the sugar leaves, there are brassy, curly orange pistils. This makes the buds of the Kosher Kush exactly like you'd imagine the buds of an Indica strain to be.
Should You Consume The Kosher Kush Strain?
The Kosher Kush is an amazing marijuana strain that you should definitely try at least once in your lifetime. However, if you are a new user, you should exercise great caution when trying it for the first time. Don't take too much of it if you're suffering from mood disorders since too big quantities of it can cause anxiety and paranoia in such patients.
If you're using the Kosher Kush for medicinal purposes, know that it's one of the greatest strains known to treat insomnia, anxiety, and basically, restlessness. It has a numbing body effect and gives you a sense of euphoria in a stressful time, making it perfect for recreational use, too.
Is Kosher Kush Popular With Growers?
Seeing how highly and frequently rewarded this strain is, it is definitely popular with growers. It's not hard to grow and is sold more than ever, with the interest in the strain growing within the minute.
How much does the Kosher Kush cost?
The Kosher Kush comes at a relatively affordable cost, similar to other Indica-dominant strains. You can find it at a price of around $13 per gram, as well as find it in different forms.
Who produces the Kosher Kush?
Kosher Kush is produced and offered by many dispensaries nowadays. It is offered in seed form from the Los Angeles DNA Genetics, which is one of the most popular manufacturers.
How To Grow The Kosher Kush Plant?
Kosher Kush is one of the simplest, yet most rewarding strains to grow. This is why growers love the strain. It was initially only available as a clone, but thankfully, DNA Genetics released a seed version of it just recently, making it more affordable and easily accessible to the general population.
Seeing how highly rewarded this strain is, you'd expect it to be popular with growers. But, that isn't the only reason why growers like the Kosher Kush plant. The plant is easy to grow and extremely resistant to common mildews and molds. It's naturally resistant to pests too, which makes maintenance extremely simplified.
Even so, growers have some work to do with this plant, and on a regular basis. The Kosher Kush crops are big and known to be tedious, so they require regular trimming and nutrient boost.
Growers don't necessarily have to do this, but such actions produce a more robust crop and more potent and delicious buds. The Kosher Kush can be grown indoors and outdoors, but growers prefer the indoors growing because of the convenience. If they choose to grow it outdoors, this has to be done in temperate, dry and warm climates, such as the conditions in Southern California.
The strain starts flowering around 9 to 10 weeks. Outdoor harvest usually happens in October. Since this is a big Indica strain, it offers a rather sizable yield. The healthiest plants produce 16 ounces per plant outdoors and 19 ounces per square meter indoors.
The most important thing about growing this crop is to leave it a lot of growing space, both vertically and horizontally. It also requires humidity, which is why growers use humidifiers and dehumidifiers to keep the area ideal for growth.
Is it useful to edibles?
Yes, the Kosher Kush is useful to edibles. Since it's used for many medicinal purposes, manufacturers have created various edibles and methods of intaking the strain. You can find it in edibles, tinctures, extracts, and even concentrates, or the original method – smoking form.
What Are Alternative Strains For Kosher Kush Strain?
If you want to know some alternatives to this strain, here are the most popular strains among Indica-dominant marijuana users:
Strawberry Banana is another heavy Indica strain known for its potency and flavor. It is similar to Kosher Kush because of its unique taste and the high THC levels that go up to 26%. This is also a sweet Indica-dominant hybrid that grows within 9 to 10 weeks.
Dark Star is an Indica strain with over 20% THC content. This is a pure Indica hybrid that originates from the Purple Kush and the Mazar-i-Sharif varieties. It has a pungent aroma of blackberry and is highly potent.
Sunset Sherbet is made from the genetic line of the Girl Scout Cookies by the breeder's Cookie Fam. This makes it one of the most unique, but also most popular Indica-dominant hybrids right now. Same as the Kosher Kush, this strain also has bushy plants and over 20% THC levels.
Summary
The Kosher Kush is one of the most popular, frequently awarded strains that marijuana users enjoy for recreational and medicinal purposes. It has a unique, sweet taste and strong aroma, but also amazing effects for those who try it. In addition to being a great mood-lifter, it has the tendency to make people calmer and more relaxed. It helps with sleep disorders, stress, and chronic pain, making it one of the most popular marijuana strains among Indica-strain lovers.
Side Effects
Thirst and dry mouth
85% Voted
Give your opinion
Simply let us know how this strain tastes or write a detailed review.
Kosher Kush Strain Cannabinoids
| | | |
| --- | --- | --- |
| THC | 19.4 - 21.6% | Tetrahydrocannabinol, or THC, is a major cannabis chemical compound. It is a psychoactive element that stimulates dopamine release and induces euphoria or happiness. THC-rich strains may be helpful with such conditions as lack of appetite, chronic pains , etc. It is considered to be the primary active marijuana component. |
| CBD | 0.32 - 0.56% | Cannabidiol, or CBD, is a major compound in cannabis, which is non-psychoactive. It is also proved to counteract the side effects of the second major component THC. CBD is widely used for medicinal purposes in rubs, oils and so on. It is helpful in muscle pain cases, may treat arthritis and migraines. Even Greeks used it against pain, while Queen Victoria applied it to get rid of menstrual cramps. |
| CBC | 0.19 - 0.7% | Cannabichromene, or CBC, is a minor cannabinoid, meaning that its quantity in cannabis is quite little. Though it has the same origin as CBD and THC, it is different in functions. Without any psychoactive effects, it is an efficient cannabis compound in combating acne and depression. CBC produces analgesic, antibacterial and anti-inflammatory effects. |
| CBG | 0.05 - 0.97% | Cannabigerol, or CBG, is one of the minor cannabis compounds in adult plants. On the other hand, young ones contain a lot of this antibacterial and anti-inflammatory component. During the growth, CBG is converted into different cannabinoids, mostly THC and CBD. The compound itself increases appetite and decreases eye pressure. |
| CBN | 0.05 - 0.14% | Cannabinol, or CBN, is a trace element in cannabis that is considered to be mildly psychoactive. It appears from oxidation THC, exposed to light and heat. CBN is mostly contained in old cannabis and in traditional hashish. It is effective against insomnia, bacterial infections and appetite loss. |
| THCV | 0.32 - 0.91% | Tetrahydrocannabivarin, or THC-V, is a compound contained in cannabis in trace amounts. Even though it is close to THC molecularly, it is different in effects. This compound may be psychoactive only in large amounts. THC-V reduces blood sugar, controls appetite, stimulates bone growth, etc. African Sativa strains are the richest in THC-V. |
Kosher Kush Terpene Profile
Carene

0.2%

Carene (also known as Delta-3 carene) is a terpene found in rosemary, lemons, pines, and cedars, offering citrusy and cypress aroma. Studies on mice showed that carene provides anti-inflammatory effects, as well as promotes bone health and chronic pain relief.

Pinene

0.05%

Pinene is one of the most widespread terpenes in nature, found in pine trees, basil, nutmeg, parsley, and rosemary. Cannabis containing terpene (alpha-pinene or α-pinene) boasts a strong pine scent. Pinene is responsible for anti-inflammatory, pain-relieving, and anti-anxiety effects.

Myrcene

0.23%

Myrcene (also known as β-myrcene) is one of the most common terpenes found in cannabis, representing more than 20% of the modern marijuana terpene profile. Myrcene has a distinct earthy, musky flavor, resembling cloves. It is responsible for calming and soothing effects of weed. Myrcene is also found in hops, thyme, mango, lemongrass, guava melon.

Humulene

0.05%

Humulene (also known as α-humulene) is one of the major terpenes found in cannabis, contributing to woody, earthy, spicy, herbaceous, and, mainly, floral aromas of cannabis. Used in modern medicine, humulene offers anti-inflammatory, antibacterial, and appetite suppressant effects, which have been well-researched by pharmaceutical companies.

Limonene

0.14%

Limonene (also known as d-limonene) is the second most common terpene in nature and the third most common terpene in cannabis. It has a powerful citrus aroma and can be found in all citruses, including lemons, oranges, grapefruits, limes, juniper, etc. Limonene is known to elevate moods and provide anxiety, depression, and stress relief.

Linalool

0.08%

Linalool (also known as beta linalool, linalyl alcohol, linaloyl oxide, and p-linalool) is one of the rarest terpenes found in cannabis, mostly in small quantities. Linalool is known for its spicy and lavender aroma, bringing relaxation and calming effects. It is also said to provide anti-inflammatory and analgesic properties that can be useful for athletes.

Terpinolene

0.01%

Terpinolene is one of the most common terpenes found in cannabis; however, It's usually presented in small quantities. Is responsible for piney, floral, herbaceous, and even a little bit citrusy aroma of cannabis. Terpinolene can be found in lilacs, nutmeg, and cumin. In cannabis, terpinolene contributes to the sensation of "freshness." Has the potential to reduce the risk of heart diseases.

Phellandrene

0.12%

Phellandrene (also known as alpha- and beta-phellandrene) is one of the rare terpenes found in cannabis with antihyperalgesic and antidepressive properties. Phellandrene contributes to a minty, woody, and mildly citrus aroma in cannabis. Previously confused with limonene and pinene, phellandrene was eventually distinguished as a separate terpene common for eucalyptus. Also, it could be found in mint, dill, black pepper, cinnamon, parsley, pine, and lavender.

Caryophyllene

0.14%

Caryophyllene (also known as beta or b caryophyllene) is a terpene found in many herbs and spices, such as black pepper, basil, rosemary, and oregano. Cannabis high in caryophyllene delivers a strong spicy, peppery aroma, resembling cinnamon and cloves. Caryophyllene offers potent anti-inflammatory and sedative effects.

Total terpenes content

1.02%
Growing Info
Flowering time
56 - 63 Days
Flowering type
Photoperiod
Yield indoor
1 - 2 Oz/Ft² (~ 400 g/m²)
Kosher Kush strain lineage
Kosher Kush Terpene and Taste Chemistry
FAQ
The Kosher Kush strains are made up of 29% THC and 0.4% CBD. it is believed to contain 100% pure Indica genetic traits
Researchers and scientists believe that the Kosher Kush has the OG Kush in its lineage.
The best time to harvest the Kosher Kush strains is during the month of October.
The Kosher Kush tastes strong, herbal, spicy.
The Kosher Kush takes about 56 to 63 days to flower.