All You Need to Know About Marijuana Edibles: Cooking Tips and How Long Do Edibles Last?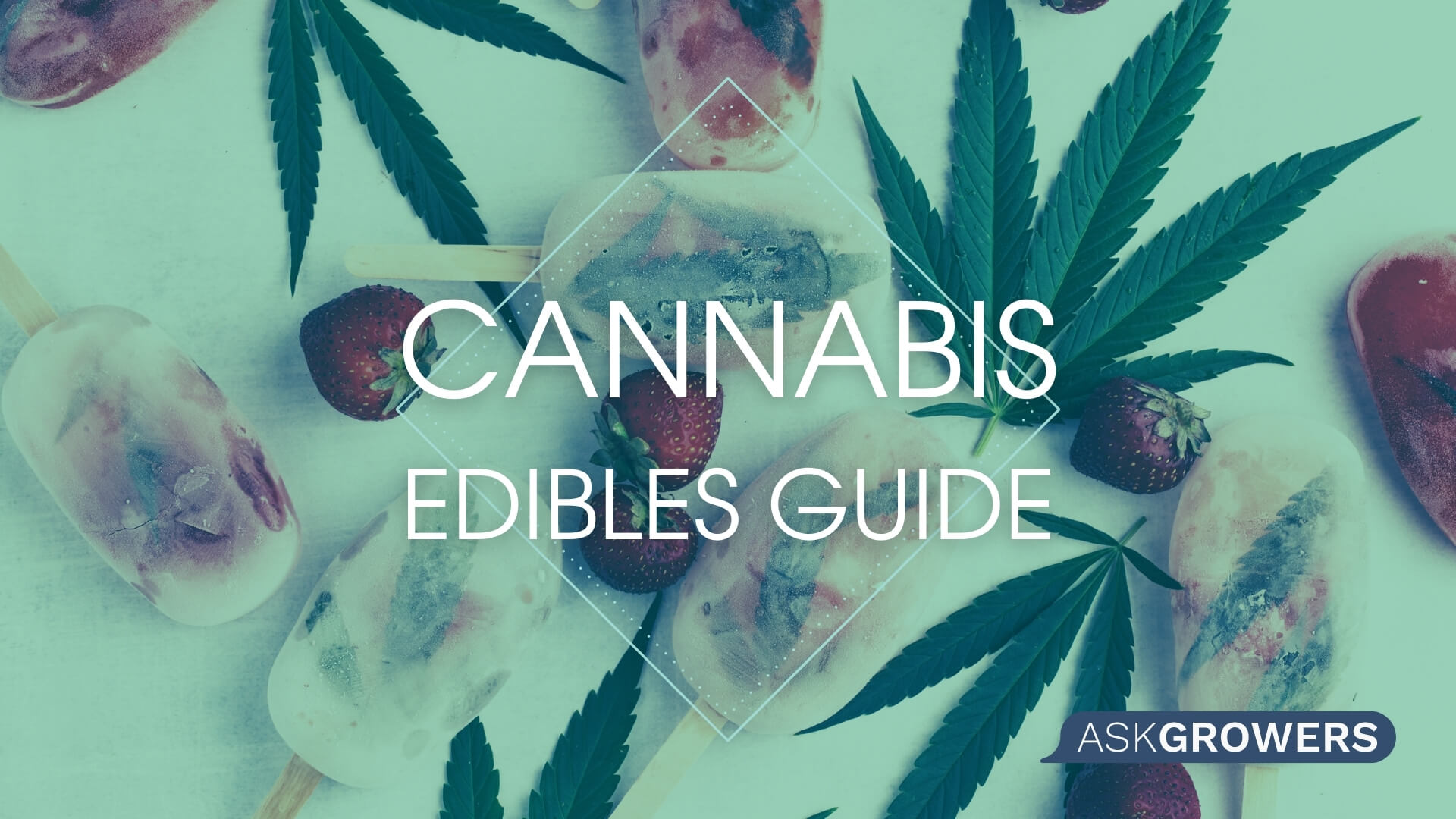 Wondering what marijuana edibles are? For newcomers, marijuana edible is literally a cannabis-infused product, a widely popular type in the United States. Edibles can come in various forms, ranging from gummy bears and muffins to powders and drinks. Generally, edibles make a great alternative to smoking and are an excellent match for experienced cannabis users looking for unique experiences.
Even though it sounds relatively simple and straightforward, edibles might be trickier and more complex than good-old smoking. Take THC and CBD content, for instance, which varies from one edible to another. If you have no experience of consuming edibles, you should get acquainted with how they work, in what forms they are produced, and what effects they bring. Luckily, you've visited just the right page, where we got you covered with this one, as follows.
What Are the Most Popular Types of Edibles?
When you think of eating cannabis-infused foods, you are likely to have an association with brownies. It is no surprise that this edible has gained enormous popularity over the last decades. But what if we tell you that the range of cannabis edibles is only increasing over time? Now, you can choose from ready-made or cook-on-your-own foods, powders, tinctures, drinks, and even Delta-B tablets. Let's find out more about these five different types of edibles and how they differ.
---
Read Also: Indica vs Sativa Edibles: Which Are Better?
---
Food
Let's be honest. Food is by far the most popular and widespread option for consuming cannabis-infused products. Luckily for cannabis users, the range of products is far-reaching.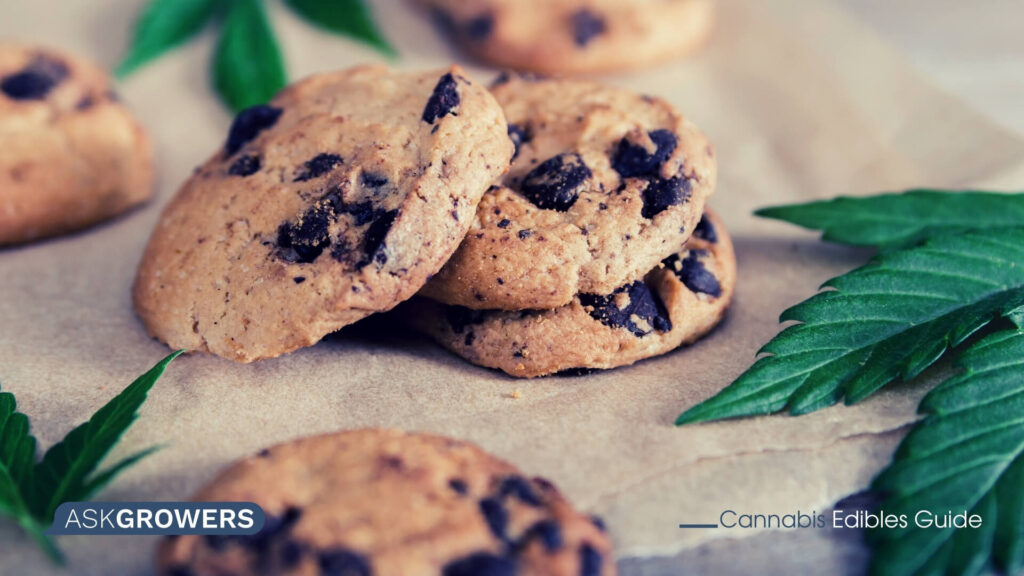 Right now, you are welcome to choose from:
Brownies
Chips
Chocolates
Chewy edibles
Ice cream
Sauces
Desserts
Nut mixes
And many, many more
With such an outstanding range of available cannabis-infused foods, newcomers might find it challenging to choose one. If you worry too much that your brownies, cookies, or chocolate bars would smell cannabis, it depends on its THC content. For instance, if you pick an edible with a low THC level like Italian Ice strain, your food will taste almost like a non-cannabis cookie.
What makes food so popular is that dozens of reputable dispensaries supply cannabis-infused foods of all kinds and assortments. Always having a varied choice is something that makes food the most appealing way of consuming edibles by far. You can also experiment with baking or cooking cannabis-infused foods on your own, opening an entirely new room for experimentation.
Recommend trying the food edibles:
View Price
Watermelon Gummies
10MG CBD PER GUMMY | ZERO THC 60 GUMMIES
Price$34.00
View Price
Blue Raspberry Gummies
10MG DELTA-8 THC PER GUMMY 30 GUMMIES
Price$34.00
View Price
Cherry Lime Gummies
10MG DELTA 9 THC PER GUMMY 30 GUMMIES
Price$34.00
Drinks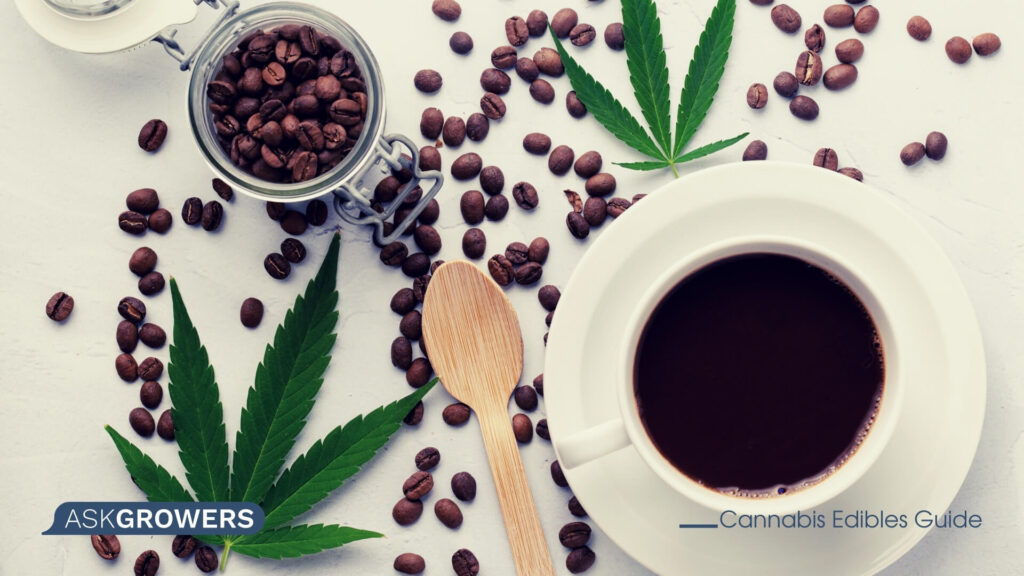 It might sound a bit bizarre, but you can freely choose a cannabis-infused drink. Drinks are becoming more popular and become some of the best types of edibles, which are appreciated in the United States. Mind having a sip of coffee or tea for instance use Pink Lemonade strain? You are welcome to do so, especially if you want to consume some THC and CBD in the meantime. For some users, all those teas, coffees, energy drinks, and sodas are a great way to consume cannabis stealthily. If you don't want to disclose your cannabis consumption patterns, sticking to a THC-infused energy drink or a soda is genius.
Let's not forget that you should stay hydrated while consuming THC, which you can easily do while consuming a cannabis-infused drink. Compared to brownies and cookies, beverages with THC content kick in relatively faster. It all depends on your metabolism and other parameters, but cannabinoids will usually absorb faster when drinking. Since drinks are becoming more popular over the last few years, you can find them on plenty of leading dispensaries across the United States.
Recommend trying the drinks:
---
Read Also: Cannabis-Infused Wine
---
Tinctures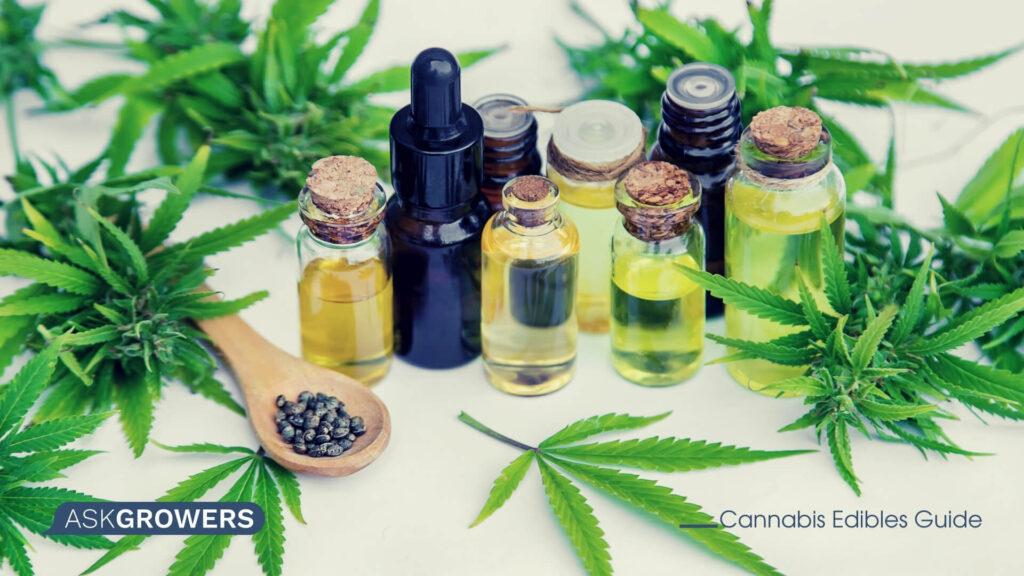 Look, it might only sound bizarre. Cannabis-infused alcohol, also known as a tincture, is a popular edible type growing in popularity. It is technically true that tinctures are less popular than brownies or THC-infused coffee or tea, but they still have thousands of fans. More experienced users call tinctures the "Green Dragon," and it is consumed orally. Otherwise, you can experiment by applying tinctures to your skin. But how is a tincture even used? You can either consume it as it is or apply it to your favorite drink, chocolate bar, or chewy gum. Because of sublingual administration, tinctures are the fastest way of consuming edibles and feeling their effect. In some cases, it takes just a few minutes to kick in, making them so superior for some users. So, feel free to consider tinctures if you're up for trying something new with such a flexible application.
Recommend trying the Tinctures:
View Price
CBG OIL
2400mg, FAB CBD+CBG Oil
Price$129.00
View Price
CBD OIL
High-quality CBD Oils
Price$39.00
View Price
CBD OIL
10MG DELTA 9 THC PER GUMMY 30 GUMMIES
Price$34.00
Powder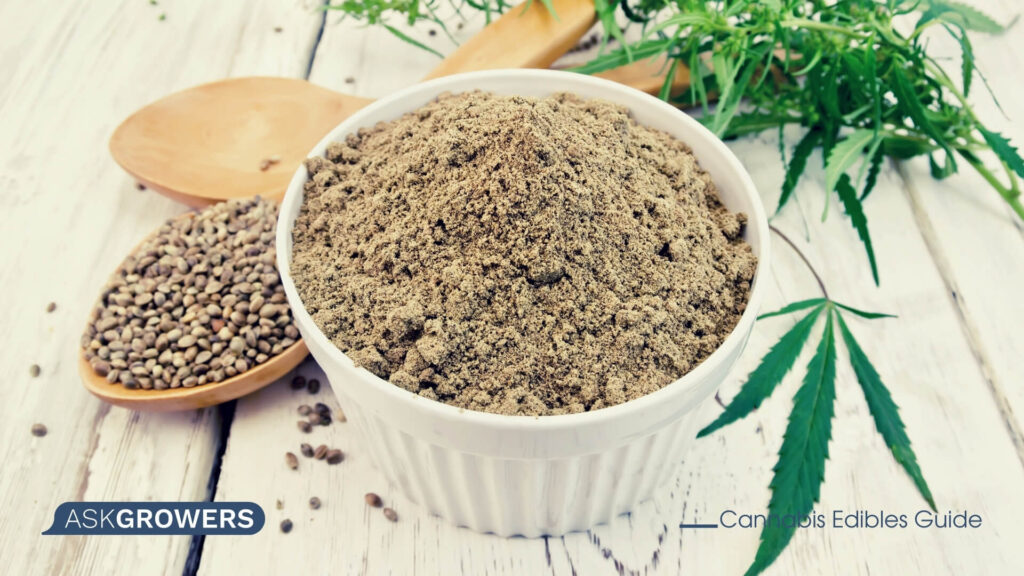 For some people, the powder is the last thing you'd expect when it comes to cannabis edibles. But what if you get to know that powder is capable of changing the marijuana game once and forever? With a high-quality powder, you are free from staying near your plate for hours. Instead, just add some powder to one of your meals. It can be a burger, pizza, or juicy mac and cheese. Regardless of the meal, you can even mix the powder with desserts and energy drinks. Look, if you're not the biggest fan of cooking, the powder is your next best friend. Thanks to its flexibility and a wide range of applications, cannabis powder is a real game-changer. Because most powders come as flavorless products, you can turn anything into an edible fusion with no extra flavors or aromas.
Delta-8
As we elaborated on Delta-8 tablets earlier, Delta-8 is a compound found in cannabis that brings a calming and relaxing high. With this compound, the effects of consuming marijuana are milder, usually bringing more calming feelings and experiences for users. The high you get from it is less potent, and using Delta-8 is reported to have more minor side effects, such as headache or paranoia. What is even more significant, you can even find Delta-8 tablets, created under the Half Baked Housewives brand. You can get the most of Delta-8 effects with a pill or a compound mixed in other types of edibles, such as brownies or cookies.
---
Read Also: What Are the Best Ways to Consume Marijuana?
---
I Want to Get Into Making Edibles. What Should I Know?
For some people, purchasing a ready-made cannabis-infused edible is reasonable. But if you want to cook it on your own, you're absolutely welcome to do so. Make sure not to consume any raw cannabis since there is no point in it. Instead, you should pick the right strain that fits your cooking properties. Don't forget about decarboxylation, a reaction that is achieved by heating up a cannabis strain. The best way to cook a selected cannabis train is to cook it in a preheated oven (250F). The butter you get after the decarboxylation is suitable for cooking, so stick to the recipe and add the specified amount of butter to your cannabis-infused edibles.
How to Eat Edibles? What Tips Should You Know Before Eating Edibles?
For most first-timers in the wonderful world of cannabis edibles, the process of eating them is quite simple. You can just buy or cook a brownie, eat it, and have a high time. Well, in most cases, you should be acquainted with all the tiniest nuances when it comes to consuming cannabis-infused edibles.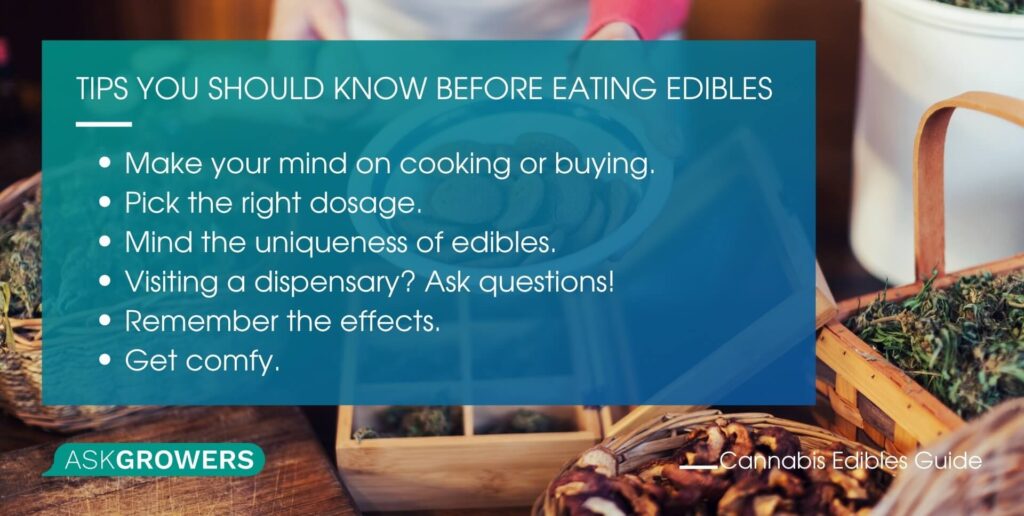 Make your mind on cooking or buying.
First things first, you should consider what option fits your tastes the most. You can visit a local dispensary and check a far-reaching assortment of cannabis-infused edibles. Alternatively, if you're up for cooking a little bit, find a recipe and start baking on your own. For inexperienced users, an option to purchase edibles is more accessible and more user-friendly.
Alright, if you've decided to eat edibles with THC content, mind the dosage. Picking the correct dose depends on a variety of factors. For inexperienced users, an amount no higher than 5mg is ideal. It's always easier to eat more than less, so you don't want to get stoned almost immediately. As with smoking cannabis, start with lower amounts and increase it gradually depending on your perfect dose.
---
Read Also: Weed Measurements FAQ
---
Mind the uniqueness of edibles.
Some edibles, such as cookies or brownies, might take hours to kick in. If you consume them, you shouldn't expect immediate effects. Wait some time for the THC to kick in, but make sure not to eat an extra cookie if you don't feel the effects immediately.
Visiting a dispensary? Ask questions!
Look, if you've decided to stick to manufactured edibles, you need to go straight to the local dispensary. If you feel a bit worried about what to pick, don't hesitate to ask and clarify anything of your interest. For instance, in California, budtenders will consult you and answer all the questions you have about cannabis-infused edibles. Addresses of current california dispensaries, where the amount of dispensaries in Los Angeles is the largest in the state. Feel free to share your experience, tolerance level, and other aspects to pick the right strain or an edible.
With most marijuana-infused edibles, effects take some time to build and kick in. As a benefit, edibles have a more prolonged effect, which is a significant advantage for some users. Newcomers, though, might want to experience the effects for less time. That's why you can generally expect to kick in up to a few hours. If you feel nothing, wait some time more, but don't eat more cookies or chocolate bars. If you start slow and follow our recommendations, the effects of edibles would be as anticipated.
Alright, it's an obvious tip, but you should get comfy while you prepare for eating a few edibles. Since the effects take longer and can kick for at least a few hours, you should grab some water and snacks. After all, you'll indeed have a great time if you pick the correct dose and stay in a safe environment.
Frequently Asked Questions About Edibles
Lots of first-timers have dozens of questions. We chose the most common ones and answered them, so continue reading — maybe, your question is already answered.
How do I understand that I'm too high? — Paranoia, lack of energy, heaviness, vomiting or nausea, dry mouth, and high heart rate — these are the possible symptoms of overdose. To avoid cannabis overdose, always use the dosage calculators (if you're cooking edibles at home) and check the labels (if you're buying them at a dispensary).
What edibles to choose if I want to get high? What to choose if I only want to get relaxed? — Two types of cannabis edibles can be found in weed: Tetrahydrocannabinol (THC) and cannabidiol (CBD). There are two types of edibles at dispensaries — the first edibles contain THC, while the second type is CBD dominant. In short words, the edibles that contain more THC will make you high, while the CBD-based edibles work great as a sleep aid, reducing anxiety and pain.
How old do I have to be to buy edibles? — Despite edibles usually look like regular food, they can contain a large amount of THC — you can even find a 100 mg cookie, which is extremely potent. That's why you can't buy edibles if you are under 21 years old.
Can I eat marijuana cookies in public? — No. Just like smoking, it's illegal to eat cannabis-infused edibles in any public place. P.S. If your car is parked in a public area, it's also considered a public place.
It looks like I have a bad trip. What should I do? — Don't panic. You're not going to die. Drink water — dry mouth is a common overdosing symptom, so it would be nice to drink a lot of water when you're too high. Don't drink alcohol — you won't feel better after this. Watch TV or YouTube and relax. Lay down, take some deep breaths, try to sleep. If you feel really bad and your symptoms are severe, call 911 or take a taxi to the nearest emergency room (don't take your car if you are intoxicated).
How do I add edibles without cookies or brownies? — Consider getting a tincture or a powder. With tinctures and powders, it is easy to add them to your food and all your favorite meals. In such regard, edibles come in various forms and types, making powders and tinctures great alternatives to bear gummies, brownies, and chocolate bars.
Can I cook cannabis-infused edibles on my own? — Sure thing! If you are bored purchasing edibles in dispensaries, consider cooking them on your own. Choose the right strain, heat it, and get cannabutter. Using the cannabis infused butter, follow the chosen recipe and select the right dose. This way, your brownies will be mind-blowing.
---
Read Also: Ultimate Guide to Halloween Party Weed Edibles
---