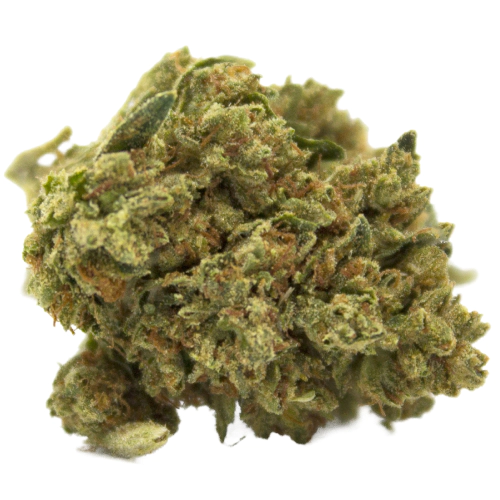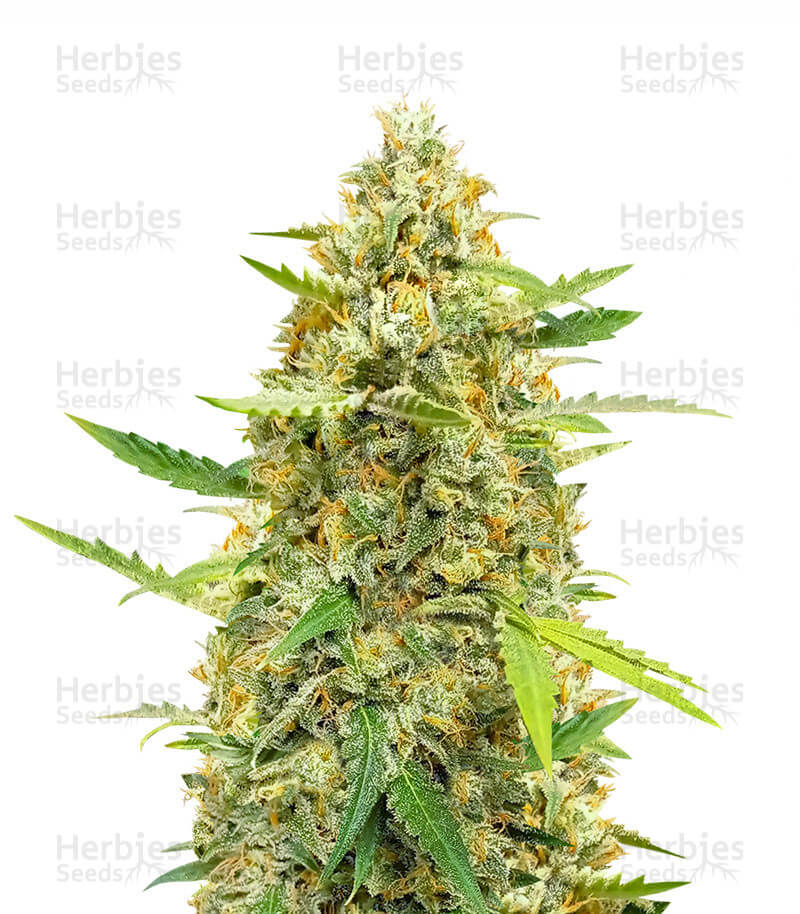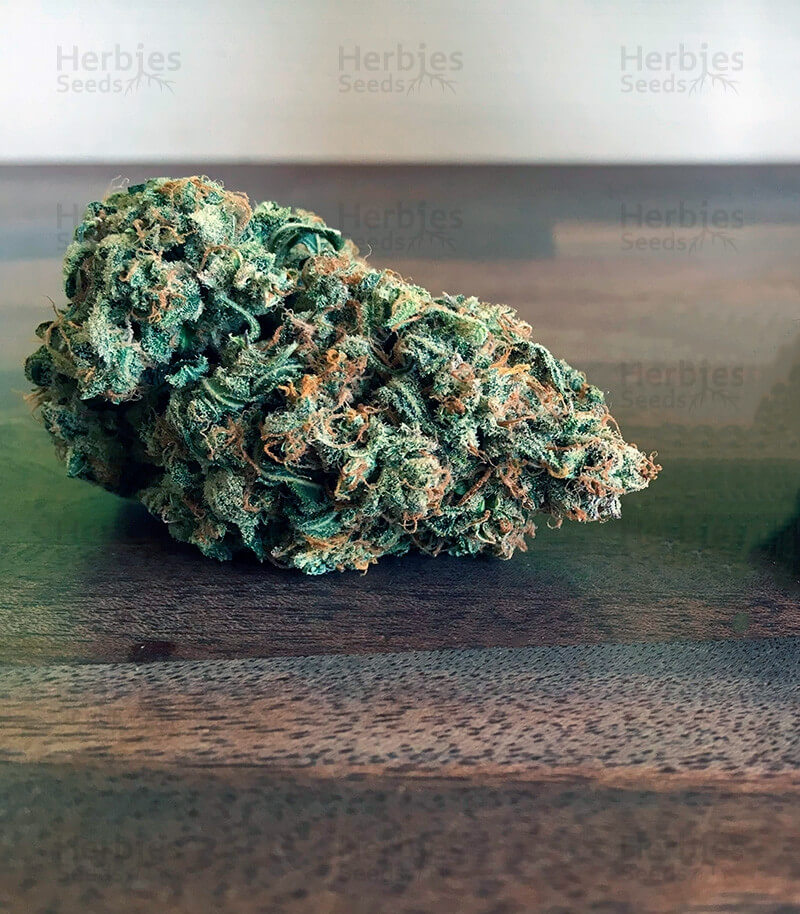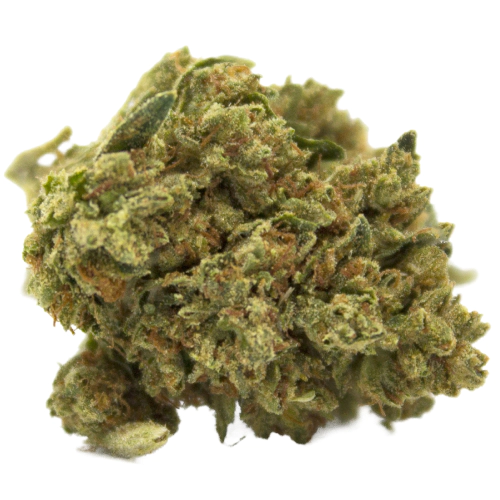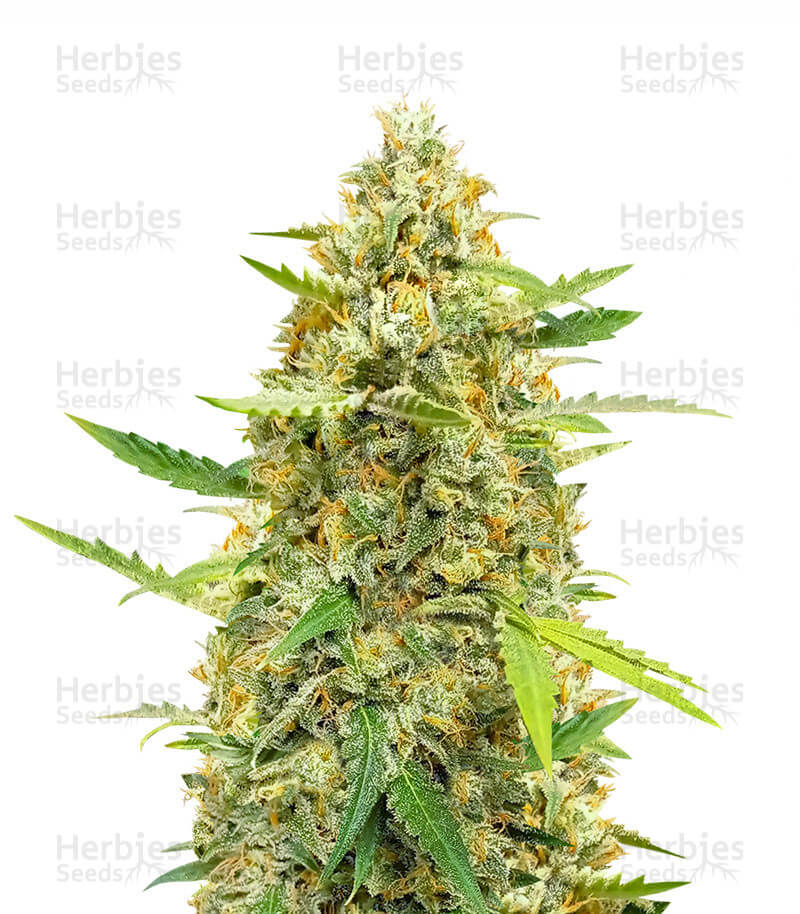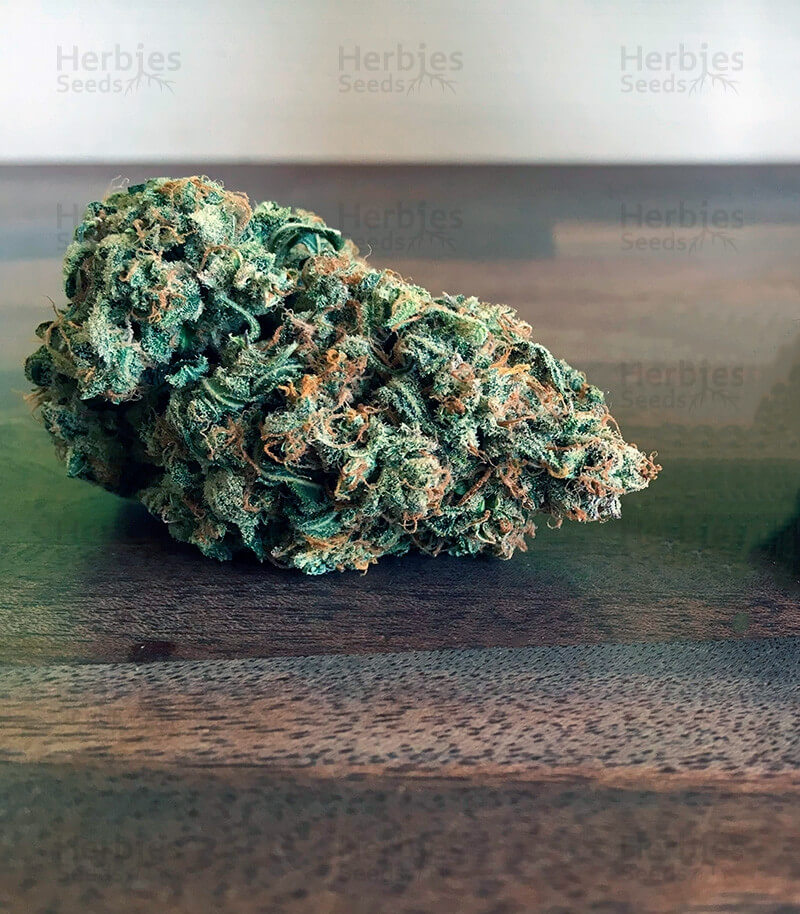 Cinderella Jack Autoflower Seeds
by Herbies Shop
On Official Website
Herbies Shop Shipping Terms:
Ships worldwide, check your local laws before ordering - laws differ from country to country, and from state to state.
CBD: 0.10%
THC: 26%
Seed Type: Autoflower
Type: Hybrid
Yields: 9oz - 16oz (250g - 450g)
Climate: Temperate, Sunny
Effects: Sky-high THC level
Flavors: Fresh, Fruity, Pine
Genetics: Cinderella 99 x Jack Herer x Magnum
Plant size: 28 - 51 inches (70 - 130 cm)
Environment: Indoor, Outdoor
Harvest period: October
Flowering period: 10 - 11 weeks
Growing difficulty: Medium
Cinderella Jack Seeds: Genetic Info for Growers
A genetic blend of Cinderella 99 and Jack Herer, Cinderella Jack has everything a weed lover may ask for. This feminized cannabis inherited its parents' potency, boasting more than 20% THC in its cannabinoid profile. Cinderella Jack seeds belong to the hybrid strain and have autoflowering properties due to the addition of the Magnum strain gene. Cultivators looking for easy-growing seeds will definitely appreciate the cultivar's simplicity and resilience.
How Does Cinderella Jack Autoflower Grow?
Cinderella autoflower is an easy-growing option for an indoor setup. The plant is compact and does not take up much space. The seed-to-flower time is about 8-10 weeks. By week 11, plants develop dense, sticky buds rich in terpenes and THC. Generous side branching ensures sufficient yield to satisfy the most demanding growers. Cinderella Jack autoflower seeds are a good option if you like to experiment with different growing methods, such as low-stress training (LST) or The Screen of Green Method (SCROG). However, these may take some time and reading to master. As for the lighting, these plants prefer LED lights that provide enough light and warmth to stimulate growth. Since they are autoflowering, you don't have to worry about a specific lighting schedule to promote flowering. Weed connoisseurs describe this strain as one of the least demanding ones on the market, so you can be sure that your time and money invested in the growing equipment will be worth it.
Effects and Smoking Experience
This marijuana is undoubtedly one of the most potent on the market, so novice smokers need to be ready for a hard punch. Each Cinderella Jack seed produces a bunch of frosty nuggets with a light green-and-yellow color. Its cup-winning buds have a loud aroma and taste with mind-blowing herbal pine and fruity oranges tones. Don't let their innocent look and pleasant aroma fool you – these can get you couch-locked for a while, so be sure to consume them for recreational purposes. The evening is the best time to explore the soothing, relaxing properties of this cultivar. Try adding it to your smoking routine to fight stress, anxiety, and insomnia.
About Herbies Shop
Herbies is a well-known marijuana seed shop created by a team of passionate cannabis experts who have been actively contributing to the field of cannabis research for more than 10 years. The store has a rich history that dates back to 2007-2009.. It offers an extensive collection of over 1,500 seeds provided by over 120 reputable breeders.