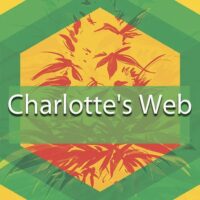 Side Effects
Thirst and dry mouth, Panic attacks, Hunger, Fatigue
Grow Info
Flowering time: 50-64 Days
Harvest time: 68-75 Days
Yield indoor: 1-2 oz/ft2
Yield outdoor: 2-4 oz/ft2
Height indoor: 60-80 Inches
Height outdoor: 90 > Inches
Grow difficulty: Moderate
Flowering type: Photoperiod
All About Charlotte's Web Strain
Charlotte's Web is a strain that changed the cannabis legality situation in many states. The thing is that it was made by the Stanley Brothers in Colorado to help a young lady named Charlotte Figi who suffered from epilepsy seizures. It has really helped and seizures stopped so CNN featured the results of that treatment.
Charlotte's Web has extremely high CBD levels of up to 17% and on the contrary low levels of THC around 1%. It is surely one of the most popular medicinal strains cause it doesn't provide any cerebral high. It just relieves aches and pains, controls nausea and treats epilepsy seizures.
The strain is an Indica hybrid and is available in buds and also in injections and other health products.
Charlotte's Web strain is usually considered as hemp and has a flowering period of 8-9 weeks.