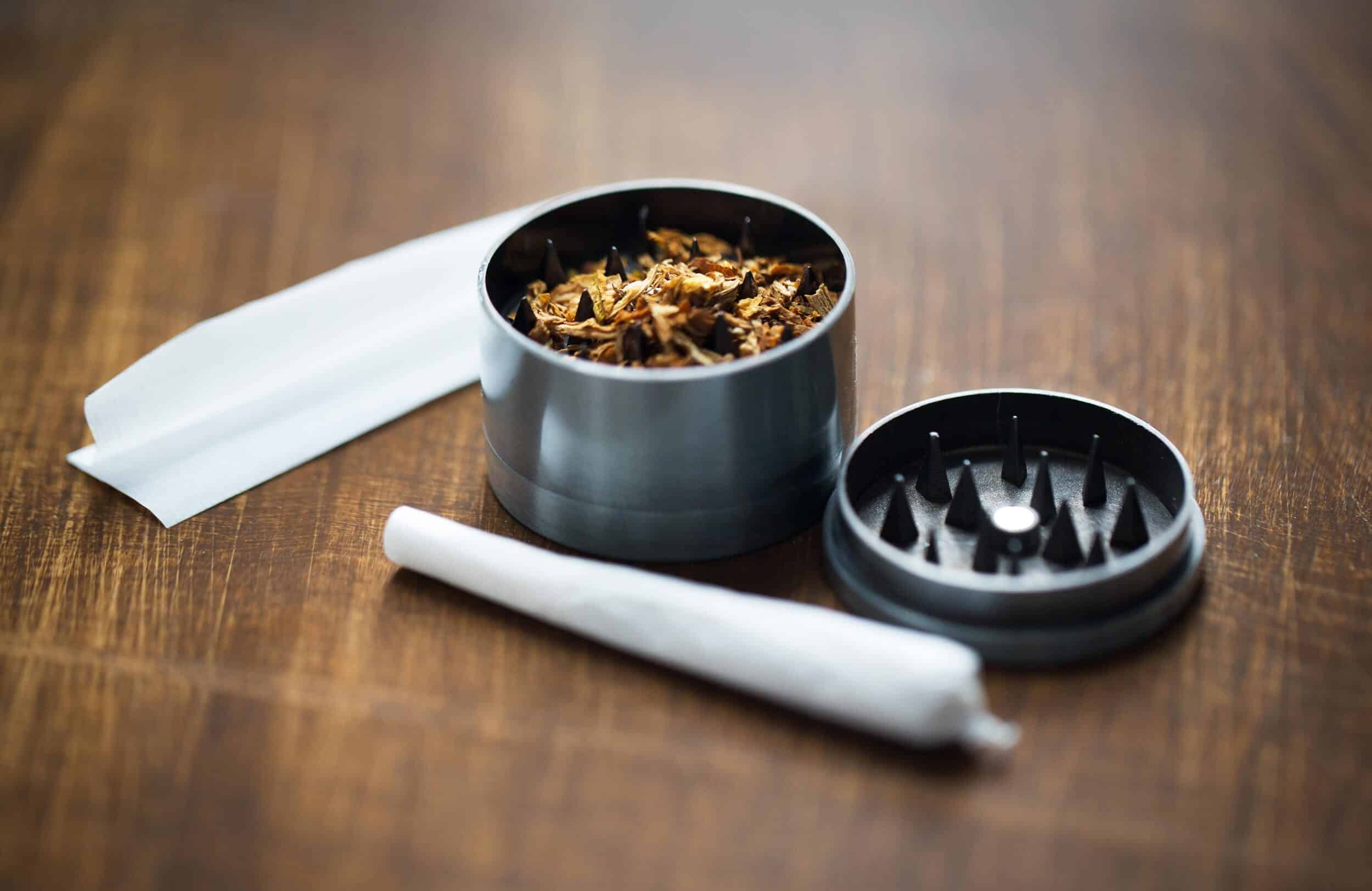 How To Use A Marijuana Grinder?
published on December 31, 2019
They come in all shapes and sizes, from simple single chamber to artistically designed handcrafted multi-chamber options, weed grinders are one of the most popular tools among potheads all over the world. Grinding your weed saves time, prevents making a mess, gives you control over the granulation depending on how you intend to enjoy dry herbs.
Since there is such an extensive range of possibilities that grinders provide, we decided to create this simple tutorial to let you in on everything you can do once you learn how to use a marijuana grinder. We'll talk about different designs, their upsides, and downsides, and give you a step by step tutorial on how to use a grinder properly. You'll also learn about an interesting byproduct that most people aren't aware of.
What Is A Marijuana Grinder?
A weed grinder is a simple tool that usually looks like a small round container with one or more chambers. Since the design features are so diverse, we can say that there are three most common types of grinders:
Single chamber
Two-chamber
Three-chamber
However, no matter how many chambers there might be, the main elements of each design type include:
Top lid
Blades
Grinding chamber
The top lid is usually equipped with blades that cross with grinding chamber blades to cut down the weed. The lid is also most commonly the only moving part of the grinder which we rotate to achieve our goal.
Blades are essentially what grind the weed, so it's important to make sure they stay sharp for a long time. Also, the location and the number of blades depends on the number of chambers, which is why some grinders have blades within both the grinding chamber and the top lid.
Grinding chamber is where we place our weed between the blades. For single chamber grinders, this is also the collection chamber because the weed stays inside.
Single-chamber grinders
Single chamber cannabis grinder is the basic design solution, intended for people that just need a quick way to cut down their weed and make it ready for use. The name "Single chambers" means that all you have is a chamber with blades and a lid that also has blades designed to interact with chamber blades and grind the weed previously placed between the chamber blades.
Two-chamber grinders
This one is pretty useful for those who prefer fine-grained weed that you can use to roll smooth joints or prepare a tasty batch of pot brownies. Apart from the lid, blades, and grinding chamber, two-chamber grinders also contain a collection chamber. When we grind weed with this type of weed grinder, the blades cut down the herb which falls through small holes on the bottom of the grinding compartment and lands in the collection chamber.
Three-chamber grinders
The most complex grinder design type we'll introduce in this tutorial is the Three-chamber grinder, which holds all the elements of a two-chamber version and an additional component. The base of the collection chamber is not solid but pierced with small holes that create a sort of sieve.
As we grind the herb, the granulate drops through the openings into the collection chamber below. However, even finer material called "Kief" falls down the sieved base of the chamber into the third section, better known as "The Kief chamber." What you can do with this pollen-like substance is a topic we'll deal with later in this article.
Now that we are familiar with the basic elements and types, it's time to learn what benefits we can anticipate after learning how to use a grinder.
The Benefits Of Grinded Weed
Is there any actual difference between using weed cutters or your fingers and a grinder? The truth is, the truth is there is a world of benefits that comes out of using this tool. Let's go over some of the main benefits:
Grinding improves potency
Don't get carried away that grinding your Northern Lights will make it more powerful than it is, grinders are not magic. However, you'll enjoy a considerably improved "high" due to the preservation of Trichomes which get absorbed by your hands when you cut down the bud using your hands. Trichomes contain most of the cannabinoids which give marijuana its well-known properties.
Moreover, equally ground blend burns consistently, which prevents your joint from burning on just one side. Also, chunks of weed in your joint prevent even distribution of the material, unlike grinding.
Preserving taste and smell
Apart from the psychoactive element, people enjoy weed for its wide array of flavors and distinct aroma. Grinding allows you to unleash the full experience and enjoy all the features of your favorite strain. What's the use of having a high-quality herb at your side if you don't enjoy it in full?
Chunks of weed can cause overburn that generates a harsh smoke that makes you want to cough out your lungs. Evenly distributed, fine-grained weed burns better and produces a mellow smoke that keeps its unique flavor.
Save time and weed
In addition to why you should learn how to use a weed, the grinder is good for your economy. It takes less than half the time to grind a bud than it would take to go through the same process using your hands. Furthermore, since grinders are small enough to fit inside your pocket, you can carry one around with you anywhere.
Furthermore, since all the weed stays inside the grinder, there is no waste, which means you maximize the economical effectiveness. Cutting down smaller chunks with your fingers leaves room for residue, loss of weed, and won't give you as nearly as fine results as any grinder would deliver.
The simplest way to extract Kief
We mentioned Kief when we were clarifying the design structure of three-chamber grinders earlier in the article. What is Kief and how to extract it using a marijuana grinder is an important part of our story because it's the simplest way to come up with this potent substance.
Trichomes are small glands that cover marijuana buds, mainly to protect it from herbivores. Full of psychoactive components, Trichomes drive away animals that would cause damage to the plant. When we grind a bud, these Trichomes fall down the sieve and generate a potent concentrate that we call Kief.
We can use Kief to spay it over the joint for a more powerful kick. Furthermore, collecting enough of it, allows us to process it through heat and pressure to create the hash. All you have to do is collect the Kief, heat it and put under enough pressure to create a solid form.
You can also add Kief to your cannabis butter and increase its potency. There are limitless possibilities for use, it all depends on your preferences.
Using A Grinder Step By Step
Finally, it's time to go through each step of the way it takes to enjoy a perfectly ground chunk of weed. We went through the basic elements, learned what benefits we can expect from grinding, now it's time to see how one operates this amazing contraption.
No matter what type of grinder you have, the entire process comes down to three basic operations:
Loading the chamber
Grinding the weed
Extracting the weed for use
Loading the chamber

Open up your top lid and fill the chamber with some weed. Make sure to cut down the bud into smaller chunks and make sure to avoid placing any weed on the center of the chamber. It's best if you place the weed between the blades on the side of the chamber to make sure the content grinds properly.
Also, keep in mind that you don't want to put too much weed inside or it will be impossible to rotate the lid and grind properly. It might take some time to get the hang of the chunk size and understand how much is the perfect amount, this depends on the size of your chamber and the quality of the blades.
Grinding the weed

Once you've placed smaller chunks of weed equally within the grinding chamber, close the lid of your grinder. If you're experiencing troubles or your lid won't close properly, you might consider redistributing the materials within the chamber. If the lid closes seamlessly, you have no obstacles to start the process.
Hold the lid with one hand and use the other hand to hold the bottom of your grinder. Start rotating the grinder by shifting the direction clockwise to counterclockwise. At first, you might need to use some extra force but after a few seconds, you'll feel the blades going through the content much easier until you feel no resistance.
Extracting the weed for use

The last step on your road to learning how to grind marijuana like a boss is extracting the weed. First, you want to tap the lid a few times just to make sure none of the weed is left stuck to the inside walls. With multi-chamber grinders, tapping secures that all the content gets into the collection chamber and the kief chamber, if available.
Next, carefully open up the collection chamber or open up the top lid (depending on the type of grinder you acquired) and roll up a joint to celebrate your success.
Tips And Tricks
Here are a few pieces of wisdom for all of you who are just planning on buying your first weed grinder. It's a list of tips that should help you make an informed purchasing decision.
Aluminum and Zinc grinders are an excellent choice because they provide longevity.
Look for grinders equipped with stainless steel blades to avoid corrosion and preserve sharpness.
Kief is not easy to collect, it might take dozens of grindings to collect enough Kief for meaningful use.
The more you rotate the lid, the finer granulation you get, experiment with different granulations until you reach the perfect structure for your needs.
Look for grinders that have more blades to decrease the time it takes to grind your weed, especially if you opt for a large grinder intended for eatables.
Conclusion
We hope this article has opened up a new horizon for you when it comes to enjoying the weed. Grinders are cost-effective tools with numerous advantages that we covered in this article. Our main intention with this post was to bring you closer to a more sophisticated manner of weed processing but also to inspire your creativity. Lastly, grinders make a perfect gift for every seasoned "pothead" but their practical value extends much further.
Related Posts