Like/Add to favorite
Gorilla Glue
Gorilla Glue Marijuana Strain Complete Review
Gorilla Glue strain, also called Gorilla Glue #4 or GG4, was created by mistake of the breeder. Joesy Whales threw out a batch of seeds at first because it wasn't quite the result he wanted. However, this hybrid is a cross between many buds, including Sour Diesel, Sour Dubb, Chem's Sister, and Chocolate Diesel. This marijuana also won the 2014 Cannabis cup in Los Angeles and Michigan. The ratio of Indica to Sativa to Ruderalis is approximately 70/20/10.
Terpenes and Taste
This kush is dominated by myrcene, limonene, and caryophyllene. Smokers also noted the following tastes:
Its aroma is quite similar to its taste. The flavor is a blend of strong diesel with hints of coffee and chocolate.
Potency and Effects of GG4
THC is quite powerful and, on average, accounts for 20 to 24% of the content. The high starts quickly and has immediate relaxing effects. Moreover, it acts on thought processes, simplifying complex tasks. Improving mood and creativity are also included in the list of main effects. However, smokers also report side effects such as anxiety, headaches, dry mouth. Medicine uses Gorilla Glue strain to deal with:
Chronic Pain
Depression
Insomnia
Muscle Spasms
Nausea
In general, the Gorilla Glue 4 has a lot of impressive qualities. These features qualify the strain and rank it very high among the top strains in the world.
Growing Gorilla Glue Bud
The seeds of this marijuana are widely distributed from various suppliers. Flowering time takes approximately 7-9 weeks. Although the plant can exist both outside and inside, it is worth considering that it emits a strong and pungent distinctive scent.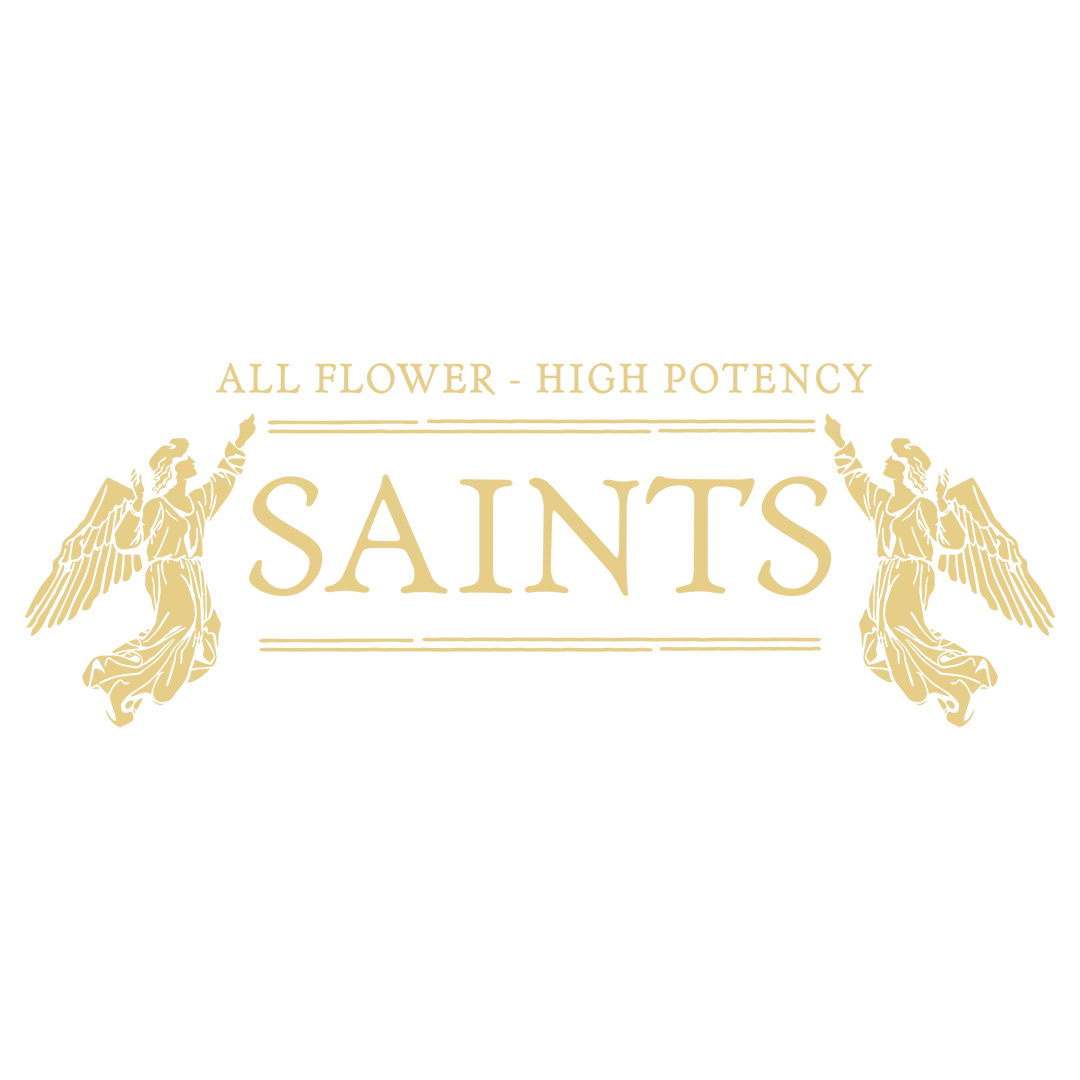 Gorilla Glue strain recommended by Lawrence Perrigo (owner of Saints Joints) in Grower Stories #52
Let us know how does this strain makes you feel or just simply leave a review.
Strain Cannabinoids
THC
20.0 - 24.0%
CBD
0.52 - 0.56%
CBC
0.12 - 1.2%
CBG
0.49 - 1.19%
CBN
0.1 - 0.18%
THCV
0.38 - 1.31%
Grow Info
Flowering time
49 - 63 Days
Yield indoor
1 - 2 Oz/Ft² (~ 400 g/m²)
Yield outdoor
2 - 3 Oz/plant (~ 550 g/plant)
Flowering type
Photoperiod
Gorilla Glue strain lineage
Relationship between terpenes and tastes