Cannabis in Alaska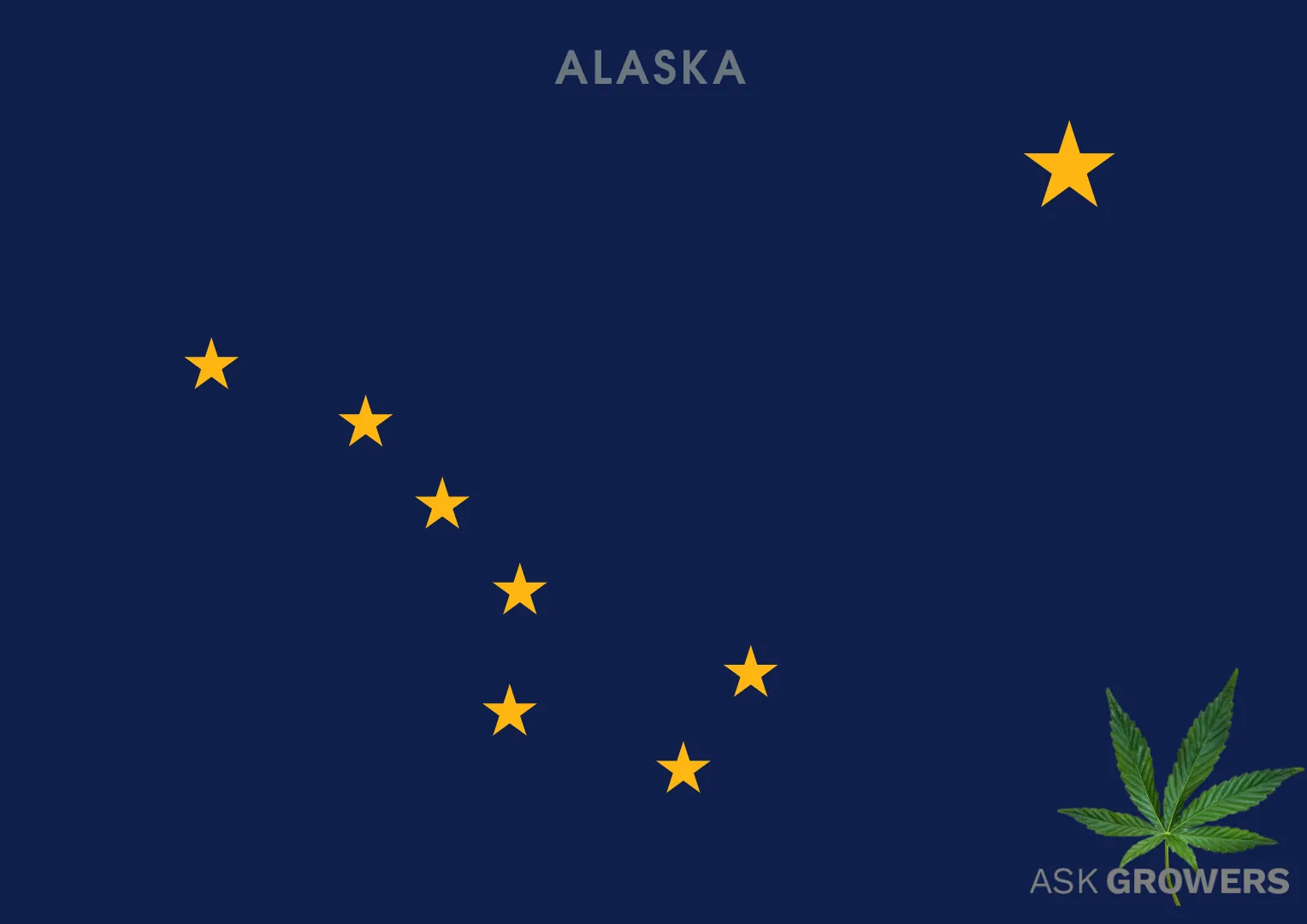 Alaska has a complicated history with cannabis, and its laws have greatly changed since the plant first appeared in the United States. According to Alaska law, marijuana is defined as stems, leaves, and flowers of this plant, as well as weed-infused products, such as tinctures, oils, edibles, and topicals. Travelers, who are heading to the state, should know all the facts about Alaska regulations and take responsible use seriously because even Alaska residents are not sure where the state stands on its legalization. The rules are very contradictory, so read this post to know what to do, expect, and avoid.
Is weed legal in Alaska?
In Alaska, cannabis for recreational administration became legal in 2015, but most people don't even know that it has been partly legal since 1975. The possession and use of marijuana in small quantities in the privacy of one's personal home was lawful and covered under the constitutional right to privacy of the state of Alaska. So, the 49th state was actually the first and the only state to argue the legality of this substance under the constitutional law. Later, there was a series of Alaska Marijuana Criminalization and Decriminalization initiatives, which either imposed a penalty for the plant possession or allowed its use. At last, medical marijuana became legal in 1998. In 2014, cannabis legalization for recreational purposes passed with a 53.2% majority vote and in 2015 the law came into force. Citizens 21 years of age and older are allowed to produce, sell, and use weed for medical and recreational purposes with some restrictions. It is allowed to possess 1 oz. (28 grams) of cannabis and 6 marijuana plants (with not more than 3 mature). Patients who consume the plant for medical purposes have the same possession limits.
Buying Marijuana in Alaska?
Alaska doesn't have any specific law that imposes purchasing limits for marijuana products. However, there is a law that allows an adult of 21 to possess 1 ounce of cannabis, which means the individual can buy only 1 oz. of weed (or 7 grams of concentrate) per day. Buying a higher amount is naturally illegal. Before purchasing the substance, a person has to show an identification card to prove his/her age. By falsifying the age, a buyer is subject to a possible fine of up to $400. Alaska residents who are aged 18-21 can purchase medical cannabis upon a valid physician's receipt. Recreational Alaska marijuana is sold in licensed stores. Use the internet directory to find the nearest retail location. In these pharmacies, your ID is also required. These medical dispensary are permitted by the state law to operate between 8 a.m. to 5 p.m. The local jurisdiction has the right to change this regulation, but most stores elect to abide by it. The delivery service of medical weed to consumers is prohibited in Alaska.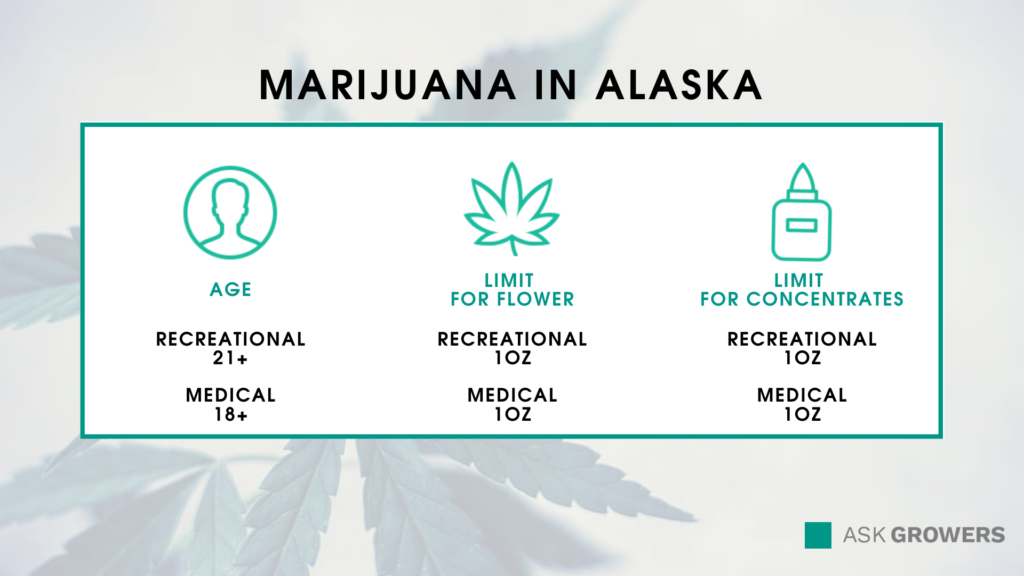 Cannabis consumption in Alaska
In Alaska, the consumption of marijuana in public is strictly banned. Individuals who violate this ban are subject to a $100 fine. The federal law regulates places where it is allowed and not allowed to use cannabis. The use of marijuana is permitted:
in your own house (or a smoker-friendly hotel if the owner does not prohibit it);
outside your private house (in the backyard out of the public view);
in licensed marijuana retail stores (Some dispensaries have been granted a permit for on-site cannabis consumption, but the opening of these designated spaces were delayed because of the pandemic 2019).
The use of marijuana is not permitted:
on federal lands, federal properties, and federally-regulated areas (national parks, forests, etc.),
in any place where smoking is prohibited;
at local parks;
in a car;
in any public place (highways, transportation facilities, school campus, hallways, places of business, playgrounds, prisons, etc.)
Gifting or sharing of 1 oz. of cannabis for non-commercial use is permitted. The cannabis industry of the state provides Alaskans with a wide range of consumption choices. It serves all types of products from edibles to medical creams, for both first-time and daily users. Also, it offers several local strains typical for its secluded landscape (Alaskan Thunder Fuck, Fruity Pebbles, etc.)
Taxes on Marijuana in Alaska
Alaska is the only state which taxes marijuana on weight. There is no common sales tax, and every cannabis grower or a cultivation facility pays an excise tax of $50 per 1 oz. sold to a dispensary. Cultivators pay $25 per 1 oz. for immature plants, $15 per 1 oz. for trim, and $1 per clone. Unlike other states that tax medical weed at a lower rate, Alaska imposes the same tax as on recreational weed. Regardless of this calculation, the final consumer is not burdened with a sales tax.
Medical Marijuana in Alaska
Despite the fact that Alaska was one of the first states that made medical weed legal (1998), the local government didn't allow creating medical dispensaries. After recreational cannabis became legal (2015), the system of distributing the substance in accordance with its purpose of use was not put in place. Medical cannabis has no benefits over recreational one and doesn't grant any possession privileges. Even with a medical marijuana card, the patient gets neither medical advice nor discounts. It has become a sort of grey area. Suppose patients under a certain medical condition need this substance for treatment. In that case, they should receive a written statement from a primary care physician and get a medical marijuana (MMJ) card, which allows them to cultivate, use, and transport this drug. Patients under 21 are eligible for obtaining this card as well. Special pharmacies serve card-carrying customers and offer them a variety of drug options.
How to Get a Medical Marijuana Card in Alaska
The process of obtaining an MMJ card in Alaska is a long and routine procedure similar to other U.S. states. It involves several steps and certain rules as described below.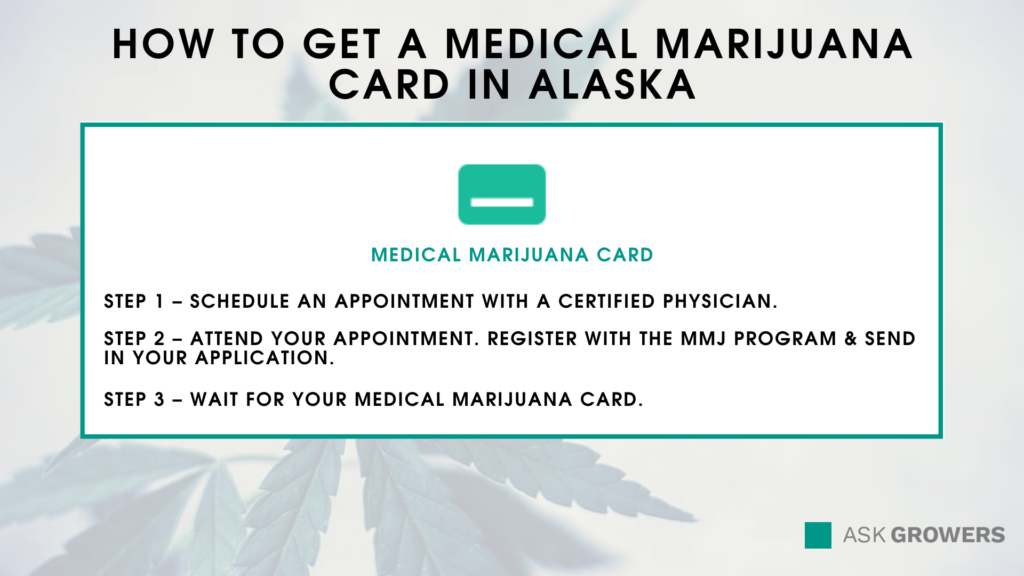 Diseases
First, an Alaskan citizen should be diagnosed by a certified MMJ therapist, licensed to have a medical practice in the state, and get a signed statement. The medical conditions that require marijuana treatment are the following:
HIV/AIDS;
cancer;
glaucoma;
multiple sclerosis.
There can be other illnesses that produce chronic or severe pain, seizures by epilepsy, muscle spasms, nausea, cachexia, etc.
Patient qualifications
The physician signs the document stating that the patient is diagnosed with the above-mentioned diseases/conditions, which are specifically identified by the law and for which the patient may get benefits from the medical use of cannabis.
Patient registry process
After obtaining the legitimate medical records from a physician with the description of the diagnosis, patients must register with the Alaska Bureau of Vital Statistics, Marijuana Registry. When you submit an application, include the original copy of the application form containing the personal information about the patient (applicant's name, physical and mailing address, date of birth, ID card number or driver's license number, etc.). Mention the name of the physician, his/her telephone number, and address. Prior to sending the application, make sure that all the requested information is completed. If the form is not complete, it will be denied. The applicant is not allowed to reapply for an MMJ card for a period of 6 months. By the way, this service is payable. The first request costs $25 with the annual renewal fee thereafter of $20. The money order/check should be mailed along with the application form. After the application is submitted, it will be reviewed by the state and determined if an Alaskan citizen should be given an MMJ card. MMJ cards from other states are not accepted in Alaska.
Caregiver qualifications
If the patient to receive an MMJ card is a minor, the submission must contain an original statement from the minor's parent (primary/alternative caregiver or legal guardian). The document should state that the parent gives permission for the minor to consume medical marijuana. The parent or the caregiver should also be registered with the state for medical cannabis use. He/she must be at least 21 years old and have no conviction of a felony controlled substances offense.
Transporting Marijuana in Alaska
It is legal to transport 1 oz. of weed (or 7 grams of concentrate) and 6 cannabis plants. The pot should be kept in a sealed box out of reach of a driver and cannot be opened during transportation. If it is kept in an open box, it should be stored in the trunk of the vehicle. If the car has no trunk space or hatchback, the substance should be stored behind the last row of car seats. Smoking cannabis in a car is forbidden regardless if the vehicle is in motion or not. It is highly illegal to drive under the influence of cannabis. Drivers who are found guilty face strict penalties and charges. The risks of driving under the influence of cannabis outweigh the benefits. In this case, smokers should use public transportation or ride-sharing apps.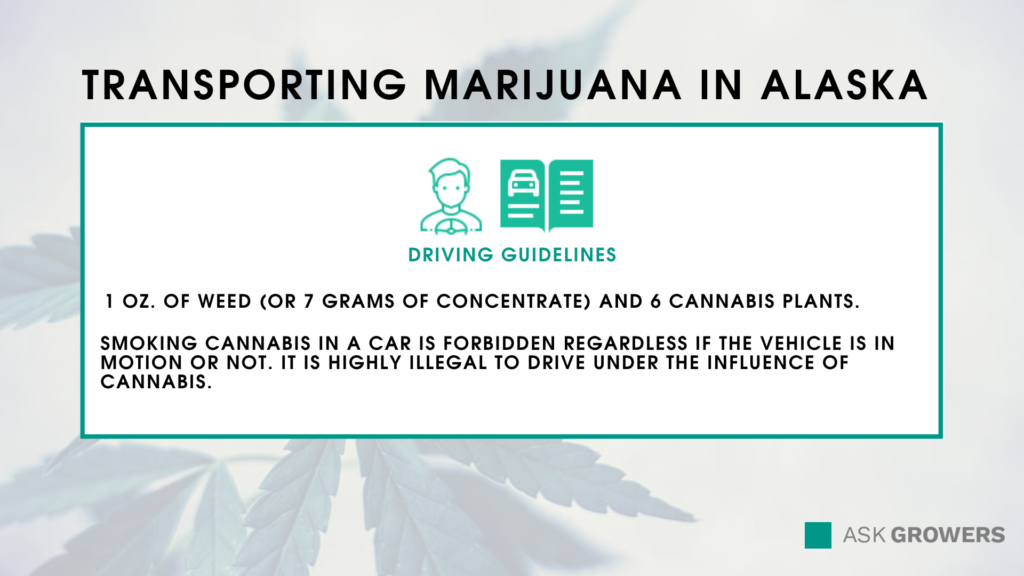 Exporting Marijuana
Exporting cannabis similar to delivery is also illegal and results in a huge penalty. If you travel, don't take the product on to a plane or ship. In case you have extra marijuana, dispose of it before you go out of the state. As an Alaska MMJ cardholder, you are permitted to travel across the state with the substance.
Growing Marijuana
Individuals of 21 and older can legally grow up to 6 plants of cannabis with not more than 3 of them flowering. The plants should be cultivated in places secured from children and unauthorized users and out of public view. These rules are applied for both medical and recreational weed used for non-commercial purposes. Cultivation should be carried out on the lawfully possessed property of the cultivator or with consent from the property owner. The violation of these cultivation laws is punishable by a $750 fine. With an MMJ card, you can grow cannabis plants for medical use and legally buy the paraphernalia associated with growing marijuana.
---
Read Also: Features Of Growing Marijuana From Seed: Secrets And Recommendations
---
Licensing for growers, manufacturers, processors, retailers, etc.
There are 6 types of licenses of marijuana establishment regarding if an applicant is planning to open a retail store, to cultivate weed, to have a product manufacturing or a testing facility. The date of license issuance depends on several factors:
a type of the requested license;
response time from a local government;
the implementation of the tracking system for cannabis inventory.
As outlined in the statue, the application process starts on the governmental website. You should indicate your business license number and have a MyAlaska account. Follow the prompts and fill in the application form. Complete all supplemental forms and your operating plan specific to the type of your license. This policy is very strict, so find a long list of further steps on the website, including even getting your fingerprints taken.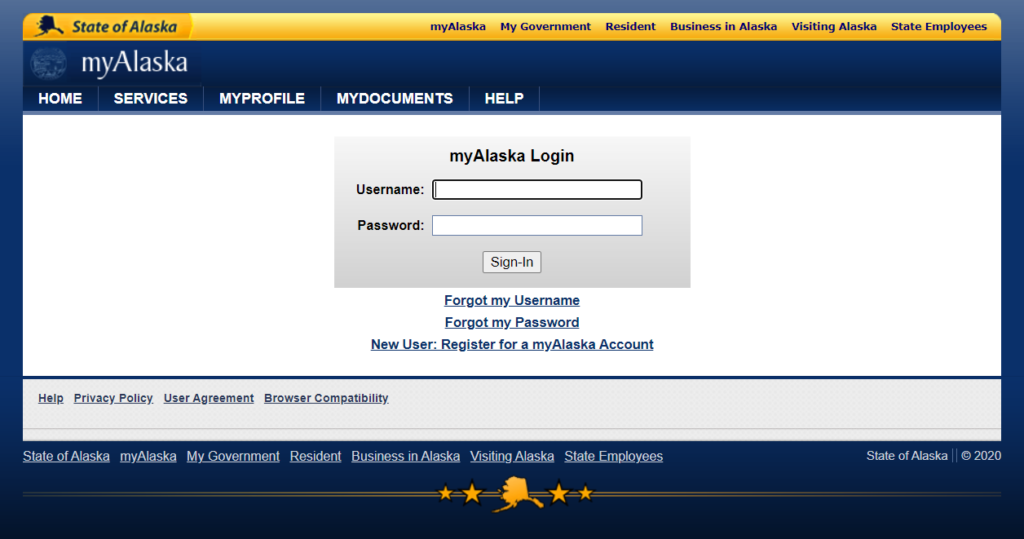 ---
Read Also: Alaska's Cannabis Industry Lost About 20% of Profits Due to Declining Tourism in 2021
---
Sources
https://www.commerce.alaska.gov/web/amco/MarijuanaFAQs.aspx
http://dhss.alaska.gov/dph/Director/Documents/marijuana/ResponsibleConsumerFactBook.pdf
https://www.adn.com/alaska-visitors-guide/2019/04/27/a-visitors-guide-to-legal-marijuana-in-alaska/
https://www.marijuanadoctors.com/medical-marijuana/ak/state-laws/
https://www.marijuanadoctors.com/medical-marijuana/ak/state-id-program/
https://norml.org/laws/alaska-penalties/
https://statelaws.findlaw.com/alaska-law/alaska-marijuana-laws.html
FAQ
Both recreational and medical marijuana is legal in Alaska. The MMJ program was initiated here in 1998, while cannabis for adult consumption has been legalized since 2015.
No, marijuana is considered a controlled substance. Federal laws prohibit marijuana transportation across the state lines. If you export cannabis, you'll be breaking the law and can face enormous fines or imprisonment.
You can carry up to 1 oz. of marijuana legally and are allowed to transport the same amount in a car. Cannabis should be kept in a sealed box or in the rear of the vehicle.
Cannabis consumption is prohibited in public places. On federal lands and federally-regulated areas, smoking is strictly forbidden.
The law allows individuals of 21 to smoke marijuana in their private residences or outside private houses away from the public. Some smoker-friendly hotels permit on-site cannabis consumption.
No, driving under the influence of cannabis as well as smoking it in a car is outlawed. The substance negatively affects the skills people need to drive safely and increases the risk of getting into an accident. You'll be fined if caught while high.
Individuals of 18 with certain diseases can become qualified patients and buy medical pot. To obtain a marijuana card, they should receive certification from a physician and register with the government medical program. Minors require parents' assistance to go through the registry procedure.
Only Alaskan citizens can receive medical marijuana cards. The state doesn't support reciprocity, so non-residents cannot make use of their cards in local dispensaries.
You can buy medical cannabis after presenting your MMJ card and state-issued ID. Purchasing marijuana for recreational use, you should only provide your photo ID to prove your age.
Recreational and medical marijuana users can cultivate cannabis at home. Adults of 21 are permitted to grow 6 plants with 3 of them flowering. The herbs should be kept in secure places out of public view and away from children. Get written consent from a property owner if you grow cannabis in a rented apartment.