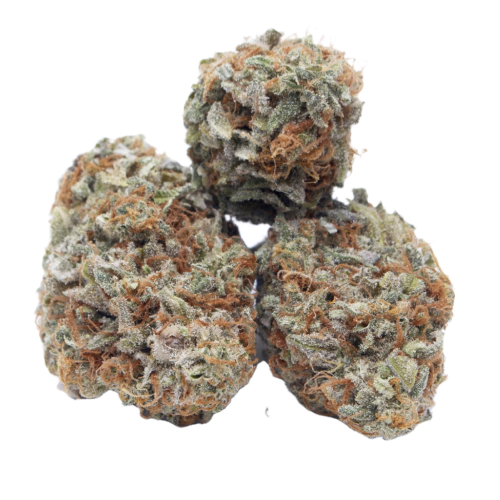 Stock photo similar to Alaskan Thunder Fuck Strain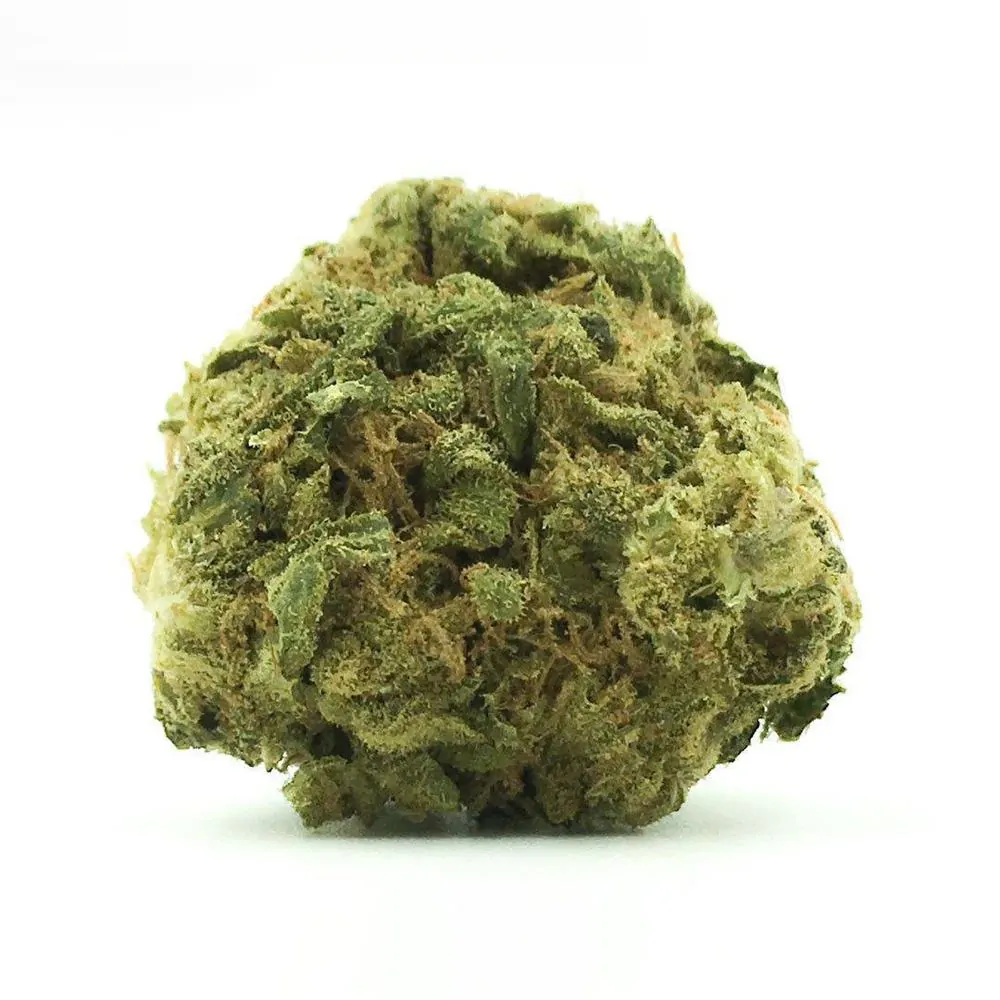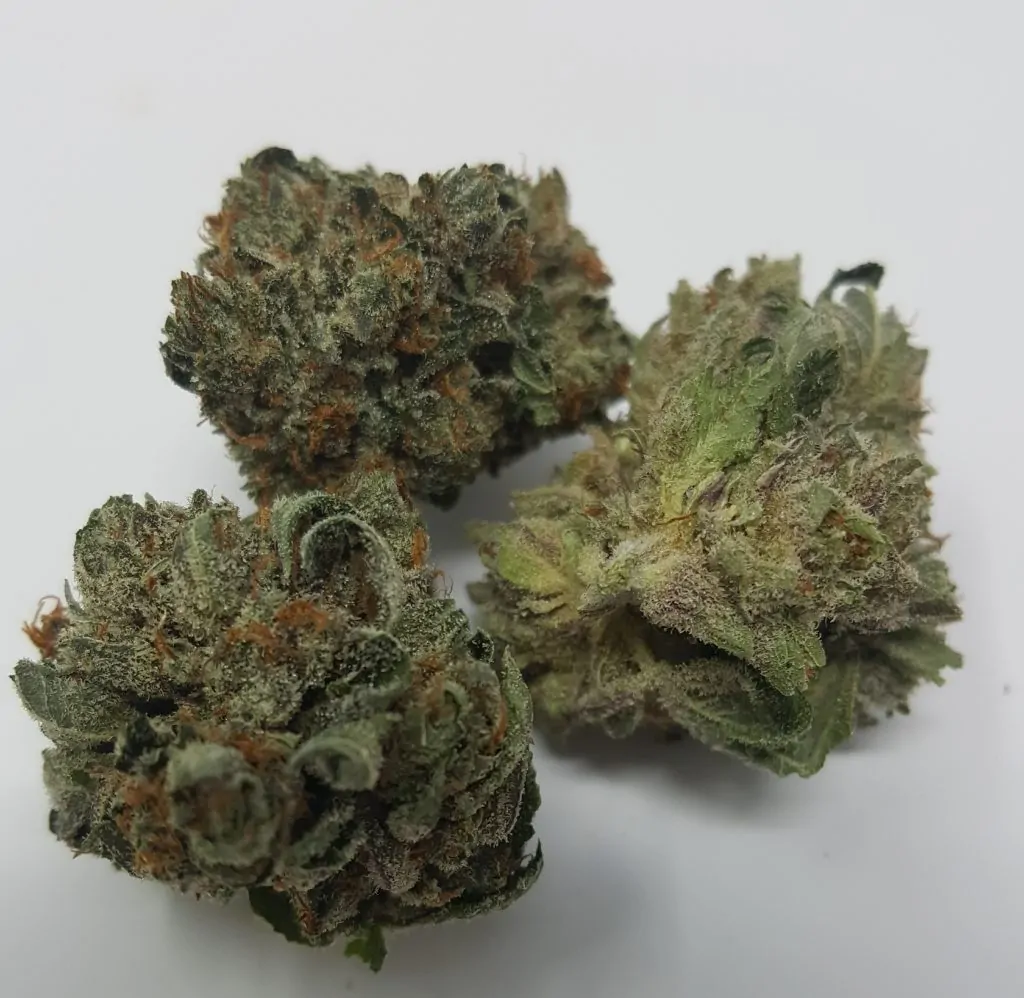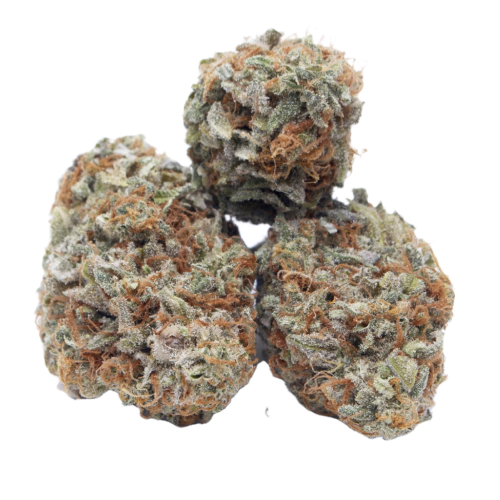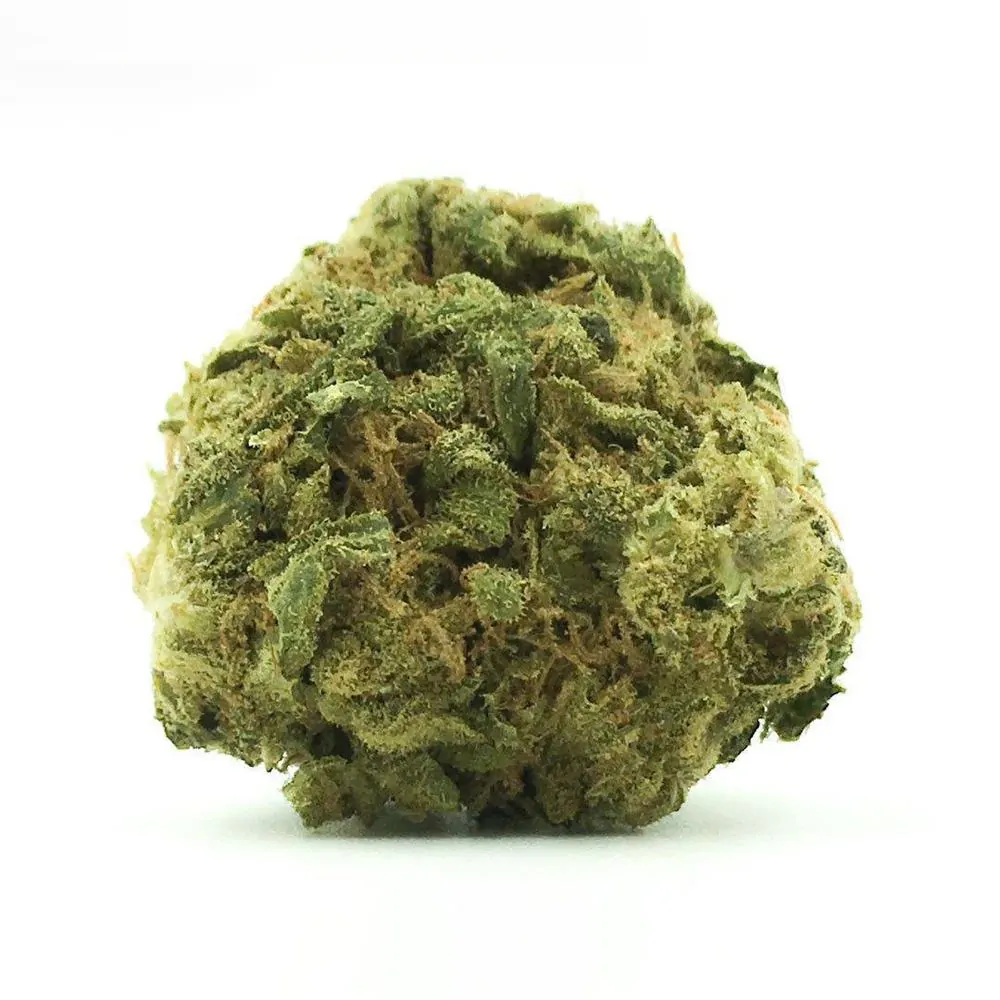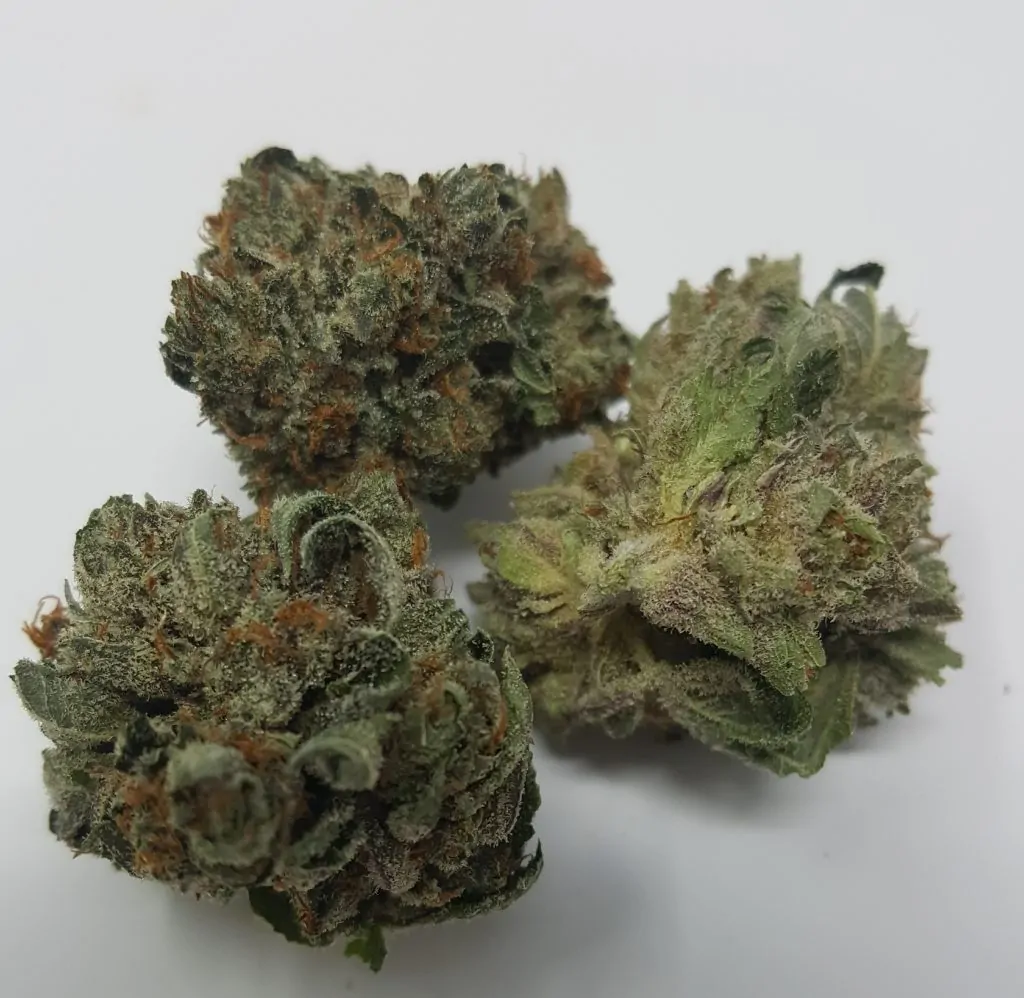 Alaskan Thunder Fuck

alaskan thunderfuck, manatuska thunderfuck, matanuska thunder fuck, ATF
Cannabinoid THC Dominant
THC 15.67 - 18.67%
CBD 0.6 - 0.91%
Effect Happy
Side Effect Thirst and dry mouth
Flavor Sweet
Alaskan Thunder Fuck Strain Information
CBD
0%
0.4%
0.8%
1.2%
1.6%
2%
Have you heard anything about Alaskan Thunder Fuck (aka ATF) before? This kush has different names, yet its properties can exceed any expectations of casual smokers. Regardless of what name for this kush you write or read about, this buzz is well-known for its combination of both medical and recreational uses. If you want to plant it in your garden you can find Alaskan Thunder Fuck seeds feminized on our website.
Once you are up for relieving your migraines or having a relaxing day, Alaskan Thunder Fuck strain can do all that in the blink of an eye. This strain has an ideal mixture of Sativa and Indica with a well-rounded coefficient of 50%/50%, which will surely satisfy even the pickiest smoker. When it comes to the attributes of this strain, the content of THC equals 20%, whereas the usual CBD properties peak at 0.9%. With that being said, let's take a closer look at the mysterious historical background of this Sativa. Let's get it started in our strain review.
What's The History Of ATF?
This Sativa with a Russian ruderalis and an interesting name has a far-reaching historical background, which is more impressive than the lineage of royal families. From what we know now from a legendary story of this strain, this buzz was once a mixture of a Northern California Sativa dominant kush, which was mixed with a Sativa with a Russian ruderalis in Matanuska Tundra.
The birth of Alaskan Thunderfuck strain itself took place in the 1970s when the mentioned hybrid of Northern California and Russian strains was crossed with Afghani Indica, which led to the birth of infamous Alaskan Thunder Fuck strain buds. We should also note that this strain has two noticeable children, which are Chocolate Thunder and Chronic Thunder, iconic buds with remarkable Afghani properties. Look, a hybrid of a Sativa with Russian ruderalis, which was further crossed with iconic Afghani kush, is a real story to tell.
What Can I Expect From Alaskan Thunderfuck Strain?
Speaking of the effects of this cannabis strain, we are happy to say that most smokers are fond of its immediate properties. Buds lovers can expect to feel happiness as well as to be euphoric, uplifting, and creative, all at the same time! This strain leans more into the direction of energy properties, even though it is not really a Sativa dominant kush.
Regardless of what you are expecting from your puffs, getting high is a great idea for those willing to smoke, alongside having a productive day forward. Some people note unique effects concerning senses, especially when it comes to sounds, while others highlight fantastic consequences on one's creativity and brainstorming. It is a well-rounded and balanced strain that originates from Afghani Indica, alongside being one of the greatest strains for staying active, maintaining a good mood, and having all the small things done during a day.
Are There Any Medical Appointments?
What makes it such a valuable strain is its application in a wide range of medical conditions. Despite its a bit low CBD content, a long-lasting lucidity of this strain helps people to cope with their mental conditions, such as depression, fatigue, or eating disorders. For instance, people with attention deficit disorders can concentrate on the completion of particular tasks and assignments, whereas other mental conditions can be eased after giving it a try.
We should also note fascinating mood enhancement properties, which allow patients to deal with depression, chronic pain relief, stress, fatigue, and anxiety. Another remark is a unique capability of Alaskan Thunderfuck to deal with muscle spasms more efficiently. You see, muscle spasms, headaches, mood disorders, and dozens of inflammatory symptoms can be fought by taking a few puffs of this strain. Easy as that!
What About Negative Conditions?
What can make almost any strain a bit problematic is a range of possible side effects. In the case of Alaskan Thunderfuck weed strain, smokers should expect to deal with dry mouth and dry eyes most often. In extreme cases, people with a bit low tolerance to THC rate can experience dizziness. Some smokers can feel paranoid or have issues with headaches, yet these side effects are infrequent among most smokers. That means that most smokers can exhale (sic!) and get ready for a proper relaxation session with a few bottles of water and eye drops.
Overview
Without any further words, just take a closer look at what you should expect from a Sativa dominant Alaskan Thunderfuck weed strain:
| | | |
| --- | --- | --- |
| Properties | Medical appointments | Negatives |
| Happiness | Eating disorders | Dry mouth |
| Euphory | Anxiety | Dry eyes |
| Creativity | Depression | Dizziness |
| Energy | Fatigue | Minor headache |
| Uplifted | Chronic pain | Anxiety |
Alright, it is now more than obvious that Alaskan Thunder Fuck is a strain with magnificent properties. Not only is it used as a chronic pain relief tool, but it's bursts of creativity and a sense of euphoria are also something that cannot be explained by words. Just try it out!
Why Should I Choose Alaskan Thunder Fuck?
For those who are in favor of convincing arguments of choosing one strain over another, we are here to present our feedback on five main aspects in our recension. In particular, we will shed light on a look, smell with aroma, taste, qualities, and other noticeable perks. Let's jump straight forward to each specific category.
Look
Alaskan Thunderfuck is a beautiful plant if we try to judge it only from this perspective. It has recognizable skunk chunky buds, accompanied by spade-themed appearance. If we take a look at leaves, they are of sea green color with noticeable fluffiness. Any grower, by the way, can easily tear them away from stems. Pistils are of orange color, which paints flowers into a vibrant palette that is also remarkable in terms of its dense collection of trichomes, both on outer and inner hairs. Once again, even a look of this flower and its hairs can amaze one smoker without any doubt.
Smell and aroma
Aroma and smell also contribute to the greatness of Alaskan Thunderfuck. What is even more prominent is that this weed has a redolent scent of a pine and cedar mixture. This aroma is also accompanied by notes of earth and lemon scents. If your smell preferences are leaning more into the direction of sweet and juicy aromas, ATF strain should not be your choice. Instead, it offers an authentic pine skunky smell, which is a super combination with aroma notes of trees.
Flavor
Regarding flavor, one can also recognize that this skunk is ideal for the fans of funky or even acrid tastes. Some even pointed out that it is a pungent strain that is often perceived as a harsh one, especially for irregular smokers. If we are talking about tastes and aftertastes, those earthy, wooden, orange, and sweet banana aromas wouldn't be the case while combusting this strong bud. Straight after taking a puff or two, a user will experience a strong diesel flavor, which has notes of citrus, lemons, and banana. Oh yeah, this orange and banana aftertaste is something that can turn on one's into insanity since this flavor isn't what regular smokers can expect from this Sativa.
Qualities
Upon consuming, the qualities of this strain are close to being associated with a creeper. The Alaskan Thunder Fuck weed strain waits for some time until all your buddies finish coughing, eventually entering a euphoric era. Smokers can feel mounting alteration, which is prominent regarding uplifting perceptions of lights and sounds. Don't forget that ATF is a strain, which activates bursts of creativity, enables sessions of brainstorming, and turns on deep analytical thinking of most smokers. Don't forget that you should never smoke this one before going to bed since your odds of getting cerebral high are close to zero.
Others
When it comes to other noticeable qualities of ATF, once can highlight its good properties on physical activity. If you have chronic pain or any adverse disorders related to the physical side of things, the energetic properties of Alaskan Thunderfuck usually come closer to the end of your smoking session. That means you are most likely to enjoy a fascinating hiking trip or a walk around, which is generally positive for those who dislike being cerebral high for hours.
Who Should Smoke Alaskan Thunderfuck?
Not everyone should smoke ATF, which is one of those hints based strictly on practical reasons. Those smokers who are in favor of having the so-called couch lock should instead choose a strain with more relaxing properties. The same goes for people who have a low tolerance for THC dose or troubles with a diesel flavor puffs.
Regarding practical hints, Manatuska Thunderfuck strain is a great option for creative people who are in favor of properties that can boost their creativity and brainstorming skills. We can also recommend ATF to people who are fond of THC smoking early in the morning. Except for these notes, be sure to take a puff of this kush by yourself and choose whether it is a match or not. Good luck!
Do Growers Like This Strain?
After having a chat with a few medium-scale growers, we recollected hints that the process of growing is problematic for inexperienced individuals. Since this kush originates from cold climates of Alaska, it requires a colder and northern environment to grow properly, which makes it challenging to grow it in other parts of the world.
Is Alaskan Thunderfuck Popular Among Growers?
When it comes to popularity, most growers who were in business for years maintain a tradition of growing significant amounts of Alaskan Thunder Fuck strain to satisfy the demand of smokers offer hints that the demand for this plant is on the rise.
How To Grow This Bud?
This bud grows with a relatively challenging nature for those enthusiasts who live not in a northern environment. More precisely, colder and northern climates are most suitable for growing this kush outdoors. It cultivates with an average large extent outdoors, whereas the indoor yield is nothing compared to the outdoor one. Since it grows in such a climate, it also means that even indoor yield requires proper preparation due to flowering. The usual height is below thirty inches, whereas the average size of the yield ranges from 1 to 3 ounces per square foot. The Alaskan Thunderfuck strain plant grows up to 9 weeks, and it grows outdoors with expected harvesting due October.
Is It Acceptable For Cooking?
Here is the time to recall another property of Alaskan Thunder Fuck strain, which is its perfect use in cooking, thanks to its banana and orange tastes. You can experiment with baking a few orange cookies or brownies with this one or even get ready to prepare orange kush milk for yourself. The experience is surely worth it!
What About Alternative Strains?
If you want to find something similar because your local dispensaries have problems with a supply of Alaskan Thunder Fuck, the choice between Green Crack, Maui Wowie, and Blue Dream is the most obvious one. These strains are close to the properties of ATF skunk, whereas their minor differences are related to having more myrcene and pinene properties.
Final Remarks
Alaskan Thunderfuck is definitely a match for the fans of diesel and earthy flavors and aromas, who are tired of the chronic pain in any muscle of their body. Except for outstanding creativity bursts and energetic properties this kush, we can also highlight its amusing implications for those who want to feel themselves better.
The orange, citrus, and banana scents of this kush will never leave one smoker without interest in this skunk. We are in love with this strain, which, we believe, has the potential of being called one of the greatest synthesized hybrids due today. After all, who would dislike a mixture that has the properties of Russian plants, Northern California Sativa, and happiness effects? You are right, no one.
Side Effects
Thirst and dry mouth
83% Voted
Give your opinion
Simply let us know how this strain tastes or write a detailed review.
Alaskan Thunder Fuck Strain Cannabinoids
| | | |
| --- | --- | --- |
| THC | Tetrahydrocannabinol, or THC, is a major cannabis chemical compound. It is a psychoactive element that stimulates dopamine release and induces euphoria or happiness. THC-rich strains may be helpful with such conditions as lack of appetite, chronic pains , etc. It is considered to be the primary active marijuana component. | 15.67 - 18.67% |
| CBD | Cannabidiol, or CBD, is a major compound in cannabis, which is non-psychoactive. It is also proved to counteract the side effects of the second major component THC. CBD is widely used for medicinal purposes in rubs, oils and so on. It is helpful in muscle pain cases, may treat arthritis and migraines. Even Greeks used it against pain, while Queen Victoria applied it to get rid of menstrual cramps. | 0.6 - 0.91% |
| CBC | Cannabichromene, or CBC, is a minor cannabinoid, meaning that its quantity in cannabis is quite little. Though it has the same origin as CBD and THC, it is different in functions. Without any psychoactive effects, it is an efficient cannabis compound in combating acne and depression. CBC produces analgesic, antibacterial and anti-inflammatory effects. | 0.27 - 0.87% |
| CBG | Cannabigerol, or CBG, is one of the minor cannabis compounds in adult plants. On the other hand, young ones contain a lot of this antibacterial and anti-inflammatory component. During the growth, CBG is converted into different cannabinoids, mostly THC and CBD. The compound itself increases appetite and decreases eye pressure. | 0.27 - 1.17% |
| CBN | Cannabinol, or CBN, is a trace element in cannabis that is considered to be mildly psychoactive. It appears from oxidation THC, exposed to light and heat. CBN is mostly contained in old cannabis and in traditional hashish. It is effective against insomnia, bacterial infections and appetite loss. | 0.32 - 0.43% |
| THCV | Tetrahydrocannabivarin, or THC-V, is a compound contained in cannabis in trace amounts. Even though it is close to THC molecularly, it is different in effects. This compound may be psychoactive only in large amounts. THC-V reduces blood sugar, controls appetite, stimulates bone growth, etc. African Sativa strains are the richest in THC-V. | 0.2 - 1.09% |
Alaskan Thunder Fuck Terpene Profile
Pinene

Pinene is one of the most widespread terpenes in nature, found in pine trees, basil, nutmeg, parsley, and rosemary. Cannabis containing terpene (alpha-pinene or α-pinene) boasts a strong pine scent. Pinene is responsible for anti-inflammatory, pain-relieving, and anti-anxiety effects.

0.05%

Myrcene

Myrcene (also known as β-myrcene) is one of the most common terpenes found in cannabis, representing more than 20% of the modern marijuana terpene profile. Myrcene has a distinct earthy, musky flavor, resembling cloves. It is responsible for calming and soothing effects of weed. Myrcene is also found in hops, thyme, mango, lemongrass, guava melon.

0.3%

Ocimene

Ocimene (derived from the Ancient Greek word Ocimum meaning basil) is a terpene with sweet and herbaceous flavors, also boasting citrusy and woody undertones. Naturally, ocimene occurs in mint, parsley, orchids, hops, kumquats, mangoes, basil, bergamot, lavender, and pepper. Offers antifungal, anti-inflammatory, and antiviral properties.

0.07%

Humulene

Humulene (also known as α-humulene) is one of the major terpenes found in cannabis, contributing to woody, earthy, spicy, herbaceous, and, mainly, floral aromas of cannabis. Used in modern medicine, humulene offers anti-inflammatory, antibacterial, and appetite suppressant effects, which have been well-researched by pharmaceutical companies.

0.05%

Limonene

Limonene (also known as d-limonene) is the second most common terpene in nature and the third most common terpene in cannabis. It has a powerful citrus aroma and can be found in all citruses, including lemons, oranges, grapefruits, limes, juniper, etc. Limonene is known to elevate moods and provide anxiety, depression, and stress relief.

0.09%

Linalool

Linalool (also known as beta linalool, linalyl alcohol, linaloyl oxide, and p-linalool) is one of the rarest terpenes found in cannabis, mostly in small quantities. Linalool is known for its spicy and lavender aroma, bringing relaxation and calming effects. It is also said to provide anti-inflammatory and analgesic properties that can be useful for athletes.

0.18%

Terpinolene

Terpinolene is one of the most common terpenes found in cannabis; however, It's usually presented in small quantities. Is responsible for piney, floral, herbaceous, and even a little bit citrusy aroma of cannabis. Terpinolene can be found in lilacs, nutmeg, and cumin. In cannabis, terpinolene contributes to the sensation of "freshness." Has the potential to reduce the risk of heart diseases.

0.04%

Phellandrene

Phellandrene (also known as alpha- and beta-phellandrene) is one of the rare terpenes found in cannabis with antihyperalgesic and antidepressive properties. Phellandrene contributes to a minty, woody, and mildly citrus aroma in cannabis. Previously confused with limonene and pinene, phellandrene was eventually distinguished as a separate terpene common for eucalyptus. Also, it could be found in mint, dill, black pepper, cinnamon, parsley, pine, and lavender.

0.04%

Caryophyllene

Caryophyllene (also known as beta or b caryophyllene) is a terpene found in many herbs and spices, such as black pepper, basil, rosemary, and oregano. Cannabis high in caryophyllene delivers a strong spicy, peppery aroma, resembling cinnamon and cloves. Caryophyllene offers potent anti-inflammatory and sedative effects.

0.17%

Total terpenes content

0.99%
Growing Info
Flowering time
49 - 63 Days
Flowering type
Autoflowering
Yield indoor
0.5 - 1 Oz/Ft² (~ 300 g/m²)
Start Grow Your Own Alaskan Thunder Fuck Strain!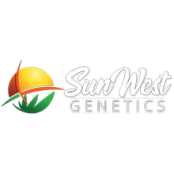 Seeds from: Sun West Genetics
Flowering time
49 - 63 Days