Top Cannabis Brands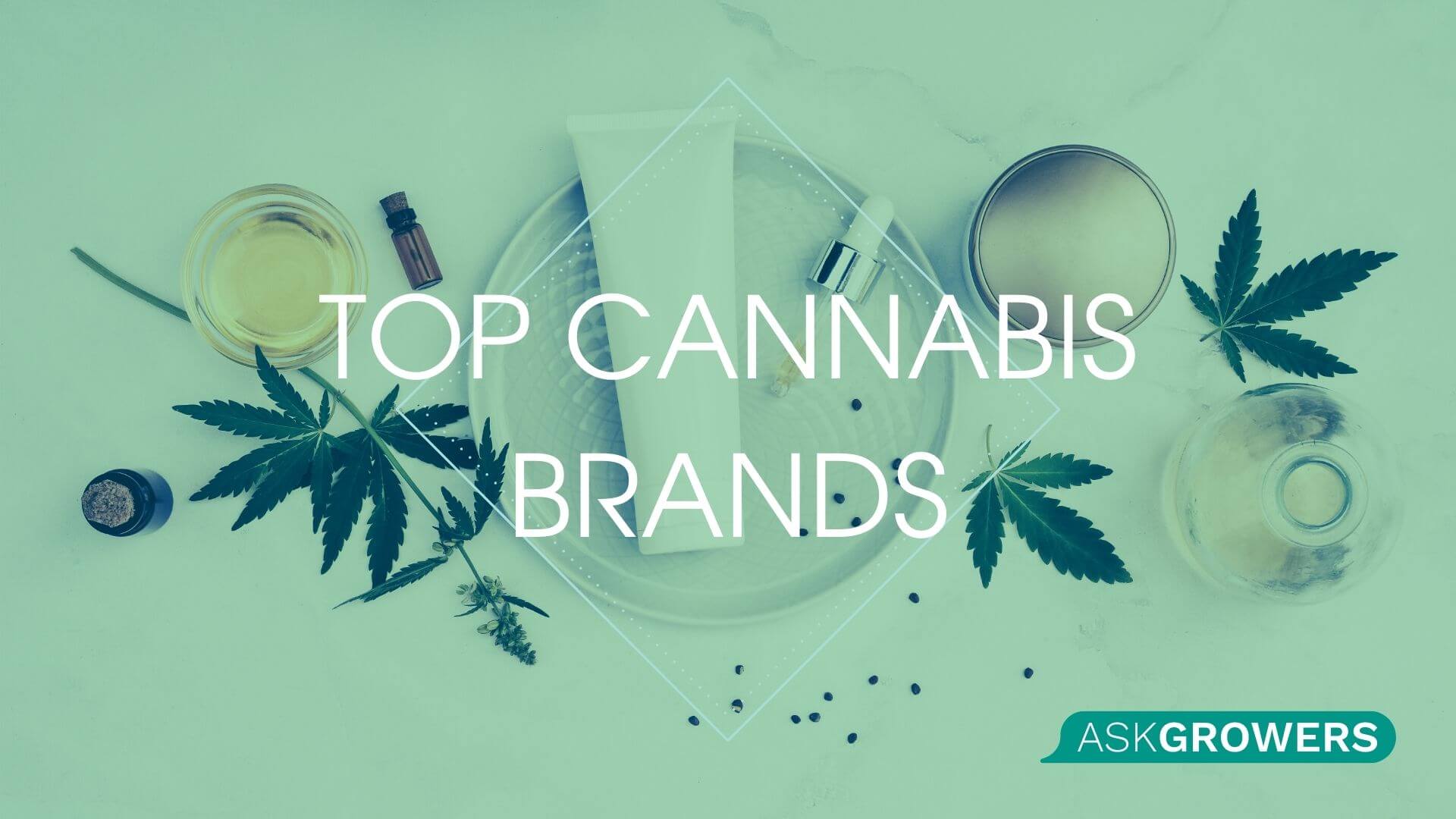 Cannabis brands are a hot topic in 2023. Top cannabis brands are a multi-billion dollar industry, and people worldwide want to sample their products.
If you are looking for weed brands that will suit your taste and lifestyle, we have compiled a list of the best brands currently available on the market. The founders of these cannabis brands have developed their business out of love for cannabis and understand the importance of medical marijuana.
Top Cannabis Brands for Flowers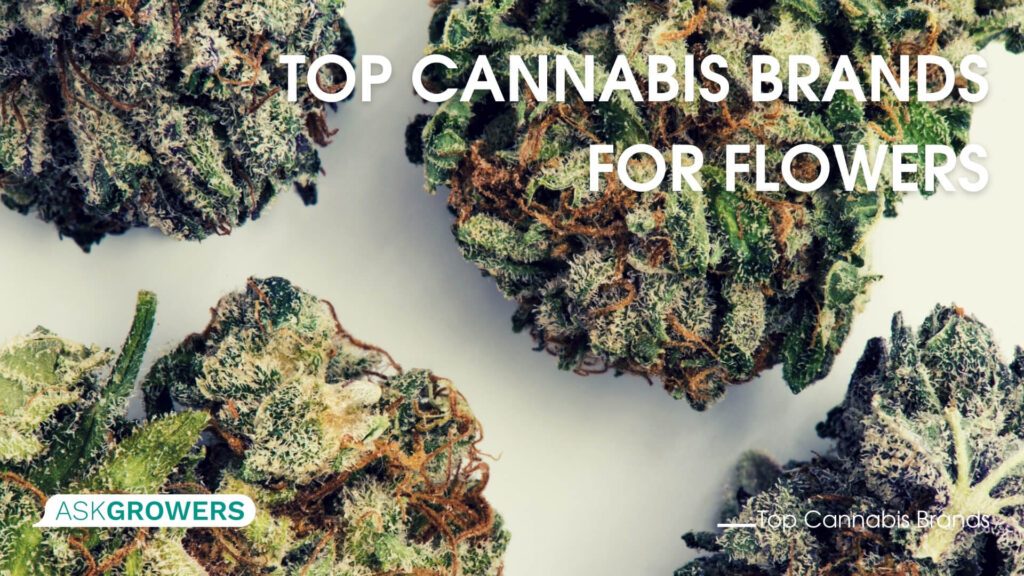 Crop King Seeds
Founded in 2005, Crop King Seeds is one of the best weed brands on the market. They hold 300 outlets and are famous for advancing the genetics of cannabis plants. What makes them unique is that all seeds are hand-picked. If you love to shop online, they also have an online store to make your purchase quickly.
As one of the largest cannabis producers, this company is federally licensed and has 40 years of healthcare and pharmaceutical experience. This company also owns a laboratory in which they test and research cannabis for medical use. If you are looking for a medical marijuana brand, this is one of our top choices.
This industrial hemp farm has a wide range of products for both retail goods and wholesale based in Colorado. Their most famous products in the USA are isolates, CBD distillate, and concentrates. However, because they have a hemp cultivation farm, they also provide high-quality cannabis seeds.
One thing that sets this brand apart from the others is its focus on protecting the environment in growing cannabis. The company manages the entire process of developing its products from cultivation to professional agronomics, production, and packaging.
If you love online shopping, you will enjoy this brand because it provides various delivery options for customers across the United States. They test their products for potency and purity, and on each package, they include detailed information about the product and how you should use it.
---
Read Also: Celebrities in Cannabis Business
---
Weed Brands for Edibles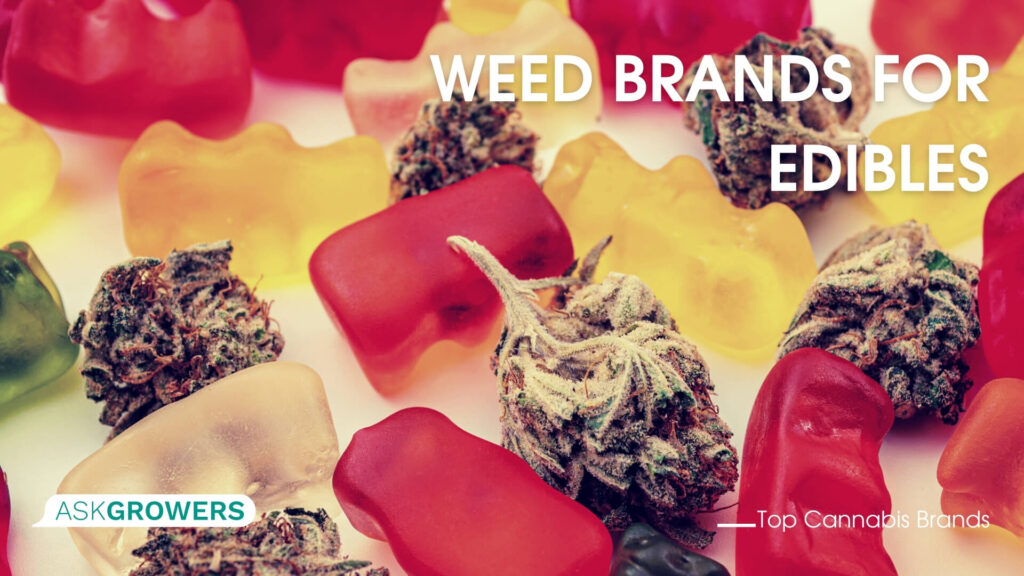 Dosist
Although this is a relatively new company, they have made their name famous with quality products and scientific research. The brand has won several awards for its dedication to cannabis and is firmly recognized in the health sector. What makes this company unique is that they include third-party testing of all products, ensuring that everything is of the highest quality.
If you are looking for delicious edibles, then look no further than Lord Jones. The brand specializes in chocolates and gumdrops that they infuse with CBD. Each product is handmade, and their collection of edibles is expanding all the time.
This brand uses CBD that is highly potent. Their goal is to make products that will truly deliver on their promise and that customers in the USA will love. All edibles are eco-friendly and organic, which is especially important for vegan customers.
What makes this brand unique is that a pharmacist founded it in 2013. She has used her knowledge and experience to produce CBD edibles that are of the highest quality and suitable for human consumption. Their focus is on human health, so if you purchase any of their products, you can expect health benefits along with them.
This brand sources all its products and packaging in the USA to support the economy. They are famous for their sweet and sour gummies, which come in various flavors. But it isn't just the flavor that is amazing. The gummies retain the hemp plant's healing properties, which means that you will feel better as well.
---
Read Also: Full Guide On Cannabis Edibles
---
Cannabis Brands for Concentrates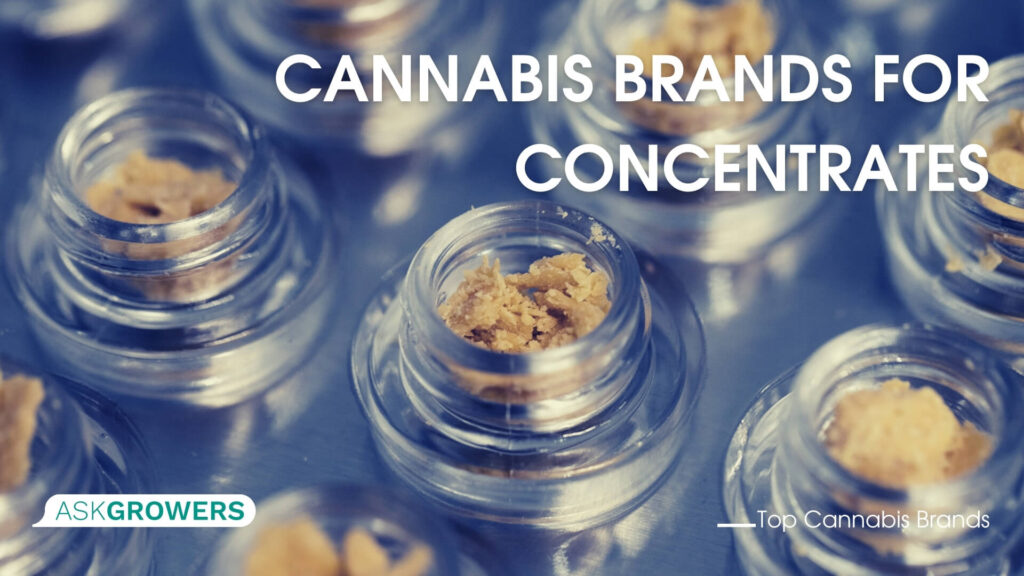 Neutron Genetics
This brand has dozens of pre-rolls on offer. They vary in taste and THC levels, which is perfect because many customers can find the right pre-roll that suits their personality and lifestyle.
This company is unique because they make sure that they eliminate all biodegradable waste turn it into carbon-neutral products. Their main farm is in Central Oregon, and they use their hemp plants to create concentrates. Their concentrates come from trusted cultivators and are of the highest quality.
The apothecary farms of this brand produce eight different forms of Ambrosia strains. They became famous for their high-quality products and unique concentrate production. They also offer wholesale options through an online purchase, so you don't even have to go anywhere to get them.
This brand stands out because they make everything by hand. This includes concentrates, chocolate edibles, and even caviar that they infuse with cannabis! Everything is also grown by hand, and they handpick all the seeds for production. This brand stands out because of the care they put into their products.
The Alis Group grow their cannabis plants both indoors and outdoors, depending on what they will use the plant for. This is what makes their concentrates different as well because they complete a lot of research for their products.
---
Read Also: Ranking US States by Cannabis Testing Standards
---
Best Cannabis Brands for CBD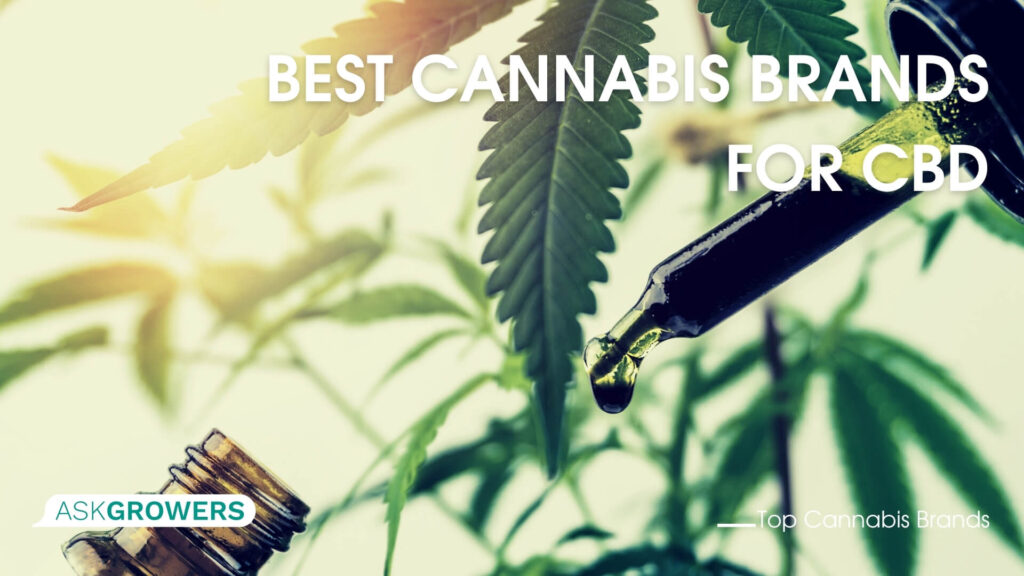 NuLeaf Naturals
If you're looking for CBD products, this brand is an excellent choice because they use third-party labs to confirm their quality and safety. This significantly reduces the chances of mold or fungi infecting the plant. They are also certified by the US Department of Agriculture.
Smoke Cartel started the brand back in 2013 and has expanded its business to Thailand, the UK, Canada, Singapore, and more. Because they are present in so many different locations, they can use scientists worldwide to produce some of the best CBD products on the market.
All CBD products from this brand are highly potent, so they are a favorite on the market. They take great care to ensure that everything is eco-friendly and organic. They deliver across the United States, and their products are famous for their health benefits, reducing stress, and providing pain relief.
This brand has a massive number of products. Everything from highly-potent CBD to gummies and supplements to boost the immune system. They are constantly expanding their research and providing new products every season.
This brand creates products that are widely popular on the market. Their goal is to make sure that as many people as possible in the US have access to high-quality help products and are available at an affordable price.
---
Read Also: How Does CBD Work
---
Marijuana Brands Names for Pre-Rolls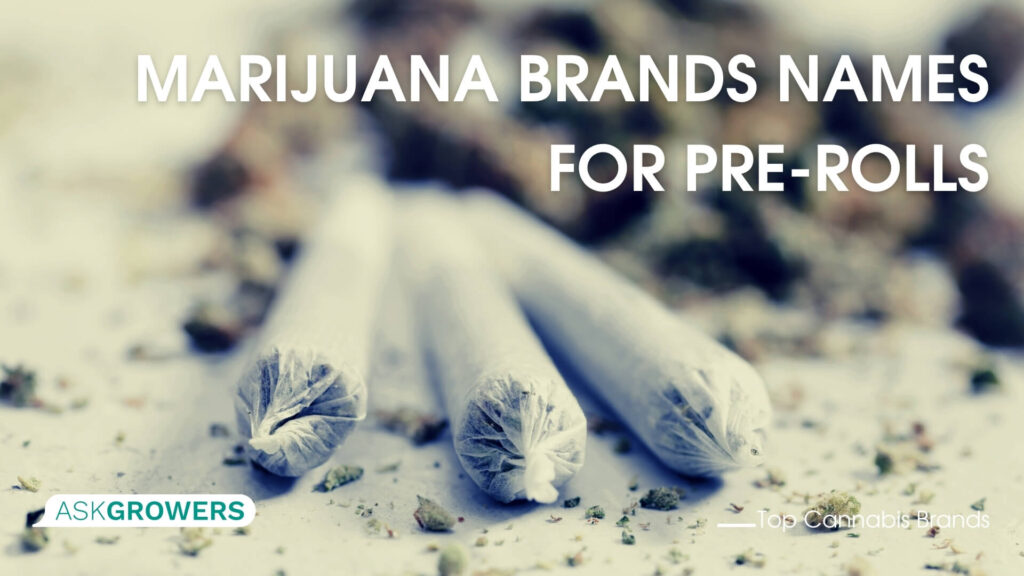 Neutron Genetics
This brand has dozens of pre-rolls on offer. They vary in taste and THC levels, which is perfect because many customers can find the right pre-roll that suits their personality and lifestyle.
This brand is not as famous as the others, but it is growing on the market with its unique research and flavors. Their pre-rolls are handmade and specially designed to suit different tastes and levels of THC.
The pre-rolls from this brand focus on the original flavors of hemp plants. They don't have crazy flavors in their collection, but this is also a strong point because many customers want to stick to a natural pre-roll.
This brand is unique because their pre-rolls come in the traditional form of a joint. They keep everything old school, and they love manufacturing a high-quality cannabis product that is still in line with the hemp plant's original nature.
This brand's pre-rolls are all made from the Ambrosia plant and do not include any artificial flavors or colors. Their top priority is to ensure that everything they make is organic and will benefit your health somehow.
Best Brands for Accessories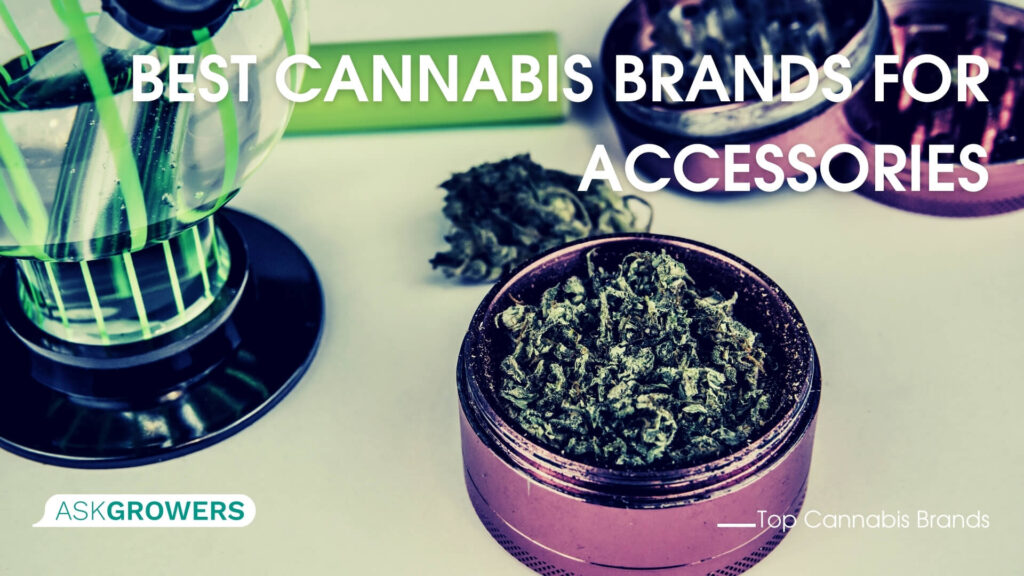 Neutron Genetics
This massive brand is doing a great job adding accessories to its products. Whether you vape, roll, or want a creative way to consume edibles, this is the brand for you.
With an already massive line of high-quality products, this brand has now also expanded into accessories. They deliver to customers across the US and ensure that they are always coming up with new ideas on making even better accessories.
If you're looking for affordable accessories, either as a beginner or as an expert cannabis user, this is the right brand for you. They are famous for their pipes and rolls, which are easy to use and healthy for the human body.
Accessories that come from this brand are incredibly unique in their design. They focus on creative patterns and eco-friendly materials. All of these things contribute to making the accessories fun to use.
This brand became popular because of its monthly gift box that you can sign up for. It includes samples from new products and new accessories, which you can use on your own or share with friends.
---
Read Also: Are Luxury Cannabis Accessories Worth Their High Price?
---
Conclusion
Each brand has a unique feature of its own. Which one you choose depends on your lifestyle and the tastes and smells of cannabis that you enjoy.
Bonus
AskGrowers focuses on conducting interviews with brands and their creators to discover how they got started and what makes them unique.
Our goal is to find the best safety brands of the highest quality available for customers across the United States.
As a bonus, we want to tell you that the AskGrowers team has already conducted over 70 interviews with various brands in the cannabis industry. We talked with both business owners and employees of different positions. We want to note that we did not emphasize communication only with large and well-known brands, because the cannabis industry is still young, and it is small brands that are the engines of the entire niche. With representatives of cannabis brands, we discussed various stages of building a business, their characteristics as companies, trends in the world and in a niche, and they also told us about their thoughts about the future of the industry as a whole. All interviews can be found in our interview section.