Like/Add to favorite
Jack Herer
All About Jack Herer Cannabis Strain
Jack Herer is an Indica strain, which received its name after a famous cannabis-legalization activist Jack Herer. It is a nine-time winner of the Cannabis Cup that is also known for its bizarre and remarkable effects. The strain owes the creation to famous Sensi Seeds from the Netherlands back in the mid-80s or early 90s. Unfortunately, the exact genetics are kept in secret, but it is considered to be a cross between Northern Lights, Haze, and Shiva Skunk.
This cannabis strain contains an average THC level that ranges between 17%-20% and a small CBD level of about 0.9%-1.4%. Jack Herer can become a sensible option for novices due to its lack of severe negative effects. It is a wake and bake strain, which is the best for morning and daytime consumption. But it is a poor choice to smoke it before bed, as it just won't let one fall asleep.
Usually, the flowers emit citrus and lemon scent with peppery tones. Another property of this stain is an unusual flavor. The pungent herbal taste delivers a chilly, refreshing feeling to the throat, in addition to a durable presence of citrusy hints. When the buds are burnt, they release a distinct floral aroma, which reminds of sage.
Typical Effects
Right with the first puff, a potent head buzz provides an energizing, mind-clearing influence. The high increases focus, creativity and purifies from unnecessary thoughts. After some time, the body will also catch up with a calming sensation without affecting its functionality. On top of that, a feeling of euphoria and ease can result in an engaging conversation or meditations.
At the same time, this weed can alleviate stress, anxiety, and depression. It is also known to have relieving effects when dealing with migraines and body pains. The side effects are mostly similar to other strains, so the only thing to avoid is overconsumption. But some reviewers state that it is possible to feel an increased frequency of heartbeats. Again, it is important to mention that it is a bad idea to treat insomnia with this marijuana.
Growing Information
Fortunately for growers, the seeds are available for purchase on the Internet. The difficulty of growing this plant is moderate due to the necessity of regular trimming and its climate requirements. It can be grown indoors or outdoors. When raising indoors, the flowering cycle takes about 10 weeks, and the plant requires constant trimming due to its height. For outdoor cultivation, it demands a Mediterranean climate with a temperature of about 72-80 degrees Fahrenheit. The harvest time is during mid and late October.
FAQ
What are the cannabis strains similar to Jack Herer?
There exists a rather high number of strains which derive from this kind of plant, the most known being Jack the Ripper, or Jack Skellington, both for their quirky names, as for their features.
How long does Jack Herer strain take to flower
Usually, for the indoor crop, flowering happens starting with the 8th week, up to the 10th. When grown on the outside, it usually flowers in mid to late October.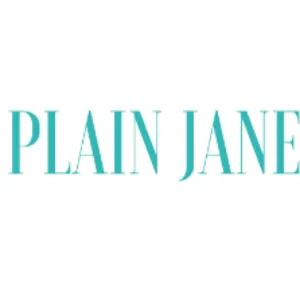 Jack Herer strain recommended by Lindsey Holthaus (owner of Plain Jane) in Grower Stories #1
Let us know how does this strain makes you feel or just simply leave a review.
Strain Cannabinoids
THC
17.0 - 20.0%
CBD
0.93 - 1.48%
CBC
0.45 - 1.49%
CBG
0.16 - 2.48%
CBN
0.08 - 0.29%
THCV
0.28 - 1.24%
Grow Info
Flowering time
49 - 57 Days
Yield indoor
1 - 2 Oz/Ft² (~ 400 g/m²)
Yield outdoor
2 - 3 Oz/plant (~ 550 g/plant)
Flowering type
Photoperiod
Relationship between terpenes and tastes