Relieving Pain in Dogs: Exploring the Best CBD Products for Pain Relief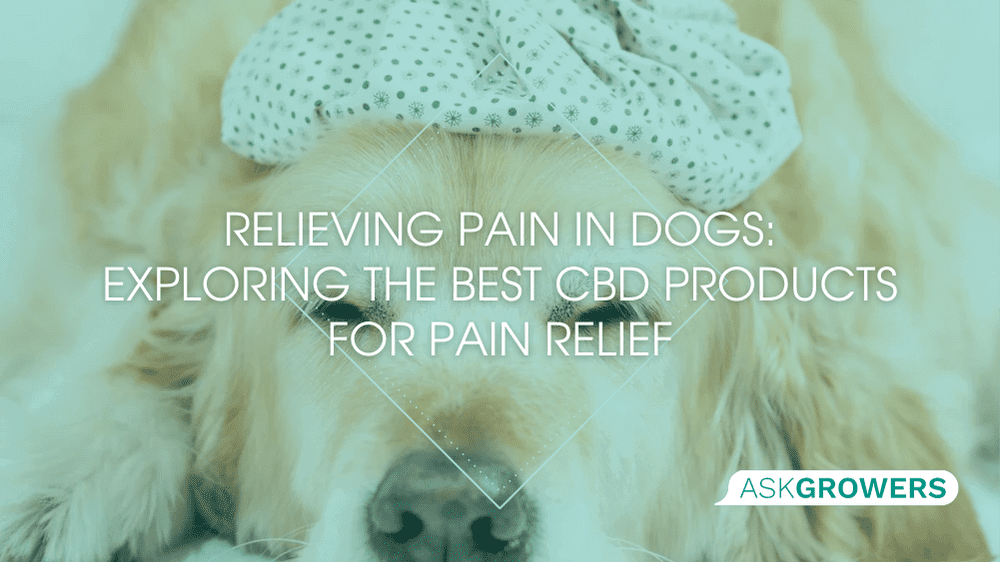 When their four-legged companions have health issues, pet owners try to find the right solution to relieve pain and make them feel better. Pain can be caused by illness, surgery, injury, and chronic diseases. Besides, hot pavements, rough terrain, and allergens often cause aches that lead to discomfort and distress. Pain management is a key treatment component to maintaining life quality for most disabled and senior dogs. While anti-inflammatory prescription medications may come with serious side effects, recent studies[1] prove that CBD for dogs pain supplementation demonstrates its effectiveness with little-to-no negative reactions.
In the last decade, cannabidiol has become incredibly popular as a tool for pain reduction. This non-psychoactive phytocompound is extracted from cannabis and hemp plants. It affects the animal's endocannabinoid system[2] and helps it run smoothly. It regulates major functions and activities and supplements your pet's body organs and systems that become deficient in endocannabinoids. Cannabidiol modulates the activation of inflammation and pain signals, helping pets experience reduced pain[3]. It is known to have soothing, calming, anti-inflammatory, and other therapeutic effects. However, more research is required to determine its long-term safety. Before giving it to your furry family member, get a veterinarian's approval and discover the potential risks for your dog.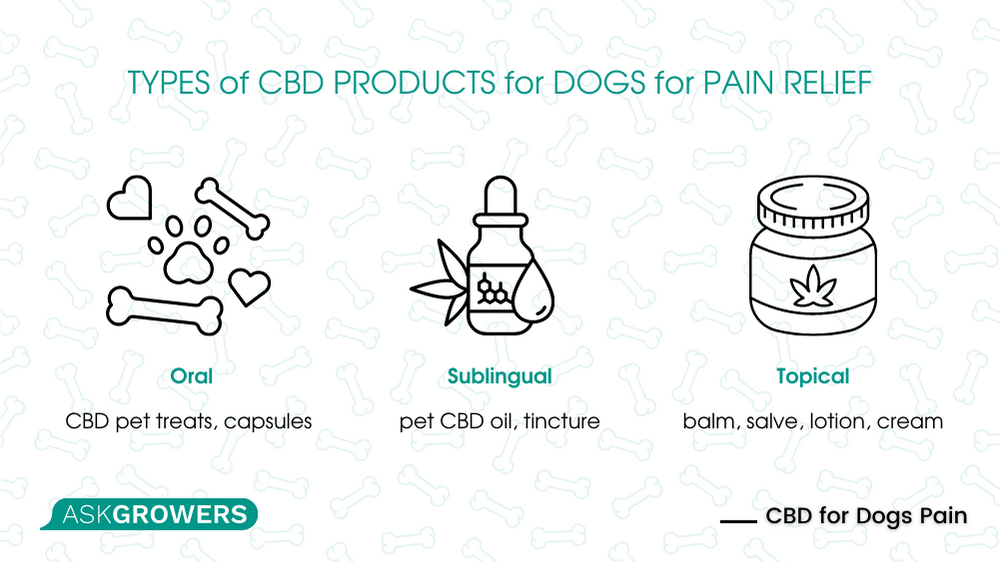 There are many products formulated with CBD oil for dogs with joint pain and arthritis. This compound can be delivered to their bodies in numerous ways, such as the following:
It is essential to discover the right goods and observe CBD dosing for dogs. To find the proper potency and dosage, consult your veterinarian to get more individualized advice, especially if your pooch takes medications.
Best CBD for Dog's Pain Relief
There are myriads of CBD products for pets available. It is crucial to find quality and safe goods that meet your canine's needs; otherwise, it can result in potential side effects and a waste of money. Based on reviews from pet owners and positive feedback, AskGrower's experts have done the extensive research and found the top 5 topicals enriched with CBD for pain in dogs.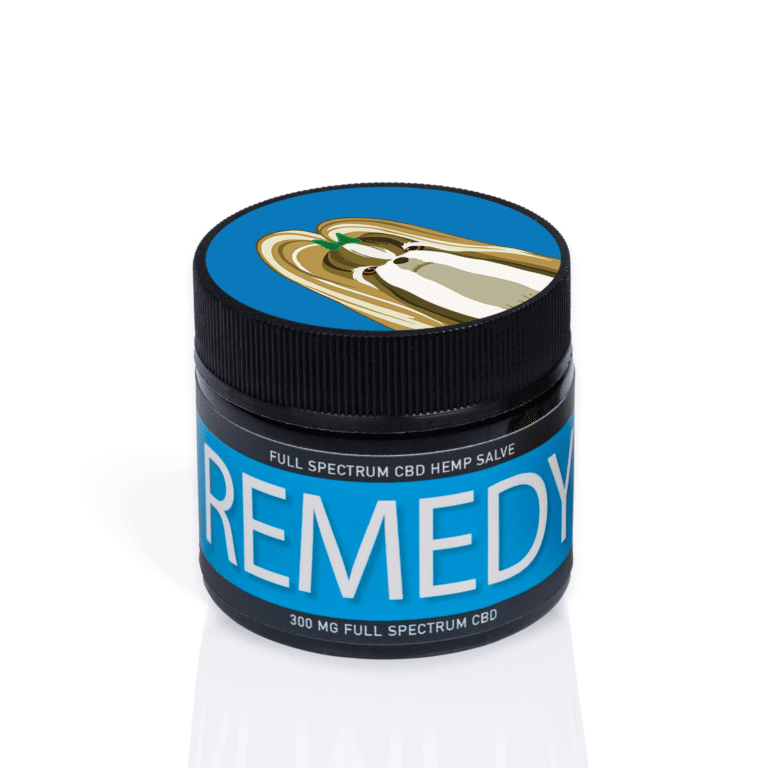 Check Price
This remedy salve is specially formulated by CBD Dog Health to help canines suffering from infections, tumors, cysts, and allergies. It is packed with full-spectrum cannabidiol rich in terpenes and minor cannabinoids that create the entourage effect. Also, the topical includes beneficial hemp seed oil and soothing botanical extracts known to trigger cancer cell death, while keeping healthy cells alive and promoting their growth. This salve helps to do the following:
Reduce inflammation

Diminish redness

Ease discomfort from itching

Alleviate skin dryness

Moderate the immune response
It helps dogs bitten by bugs and those diagnosed with Cushing's disease, dermatitis, hot spots, yeast, and pollen. The product has 300 mg of cannabidiol and comes in a 2-oz. jar.
---
Read Also: Understanding Seizures in Dogs and Exploring СBD Oil as a Therapeutic Option
---
Conclusion
All hemp-infused products are not the same. So, you should find natural, quality, consistent, and third-party lab-tested goods from trusted brands. Since full-spectrum, broad-spectrum, and isolate CBD for dogs with pain can be more or less effective for pets with certain health problems, consultation with a vet is important.
Along with health benefits[4], there are potential risks you should think over before adding cannabidiol to your dog's regimen.
Health Benefits
Health Risks

Pain relief

Inflammation reduction

Relaxation

Increased immune response

Improved sleep

Stabilized mood

Promotion of an active lifestyle

Skin protection

Dry mouth

Drowsiness

Diarrhea

Nausea

Restlessness

Pale gums

Rapid breathing
Though there is not enough science behind cannabidiol suggesting it is 100% helpful for dogs, CBD pet drops and CBD treats for dog can be valuable for keeping your pet healthy and happy. The risks[5] associated with giving this hemp compound to your canine seem to be minimal with the right knowledge and care.
Sources
Enrico Gugliandolo, Patrizia Licata, Alessio Filippo Peritore (2021) Effect of cannabidiol (CBD) on canine inflammatory response: An ex vivo study on LPS stimulated whole blood. U.S. National Library of Medicine. Available at: https://www.ncbi.nlm.nih.gov/pmc/articles/PMC8473042/.

Robert J. Silver (2019) The endocannabinoid system of animals. Multidisciplinary Digital Publishing Institute (MDPI). Available at: https://www.mdpi.com/2076-2615/9/9/686/.

Chris D Verrico, Shonda Wesson, Vanaja Konduri (2020) A randomized, double-blind, placebo-controlled study of daily cannabidiol for the treatment of canine osteoarthritis pain. U.S. National Library of Medicine. Available at: https://pubmed.ncbi.nlm.nih.gov/32345916/.

Cindy H.J. Yu, H.P. Vasantha Rupasinghe (2021) Cannabidiol-based natural health products for companion animals: Recent advances in the management of anxiety, pain, and inflammation. ScienceDirect Platform. Available at: https://www.sciencedirect.com/science/article/abs/pii/S0034528821002538/.

Lauri-Jo Gamble, Jordyn M. Boesch, Christopher W. Frye (2018) Pharmacokinetics, safety, and clinical efficacy of cannabidiol treatment in osteoarthritic dogs. Frontiers in Veterinary Science. Available at: https://www.frontiersin.org/articles/10.3389/fvets.2018.00165/full?fbclid=IwAR1S16ZSa-DktbvZ1wHFczaD_JV8Eg8mjQqtlNJi8Z0t0xpBGskl2J364no.
FAQ
Typically, dogs feel cannabidiol effects for 4-12 hours. In single cases, you can expect them to last up to 24 hours. The time depends on numerous factors – your canine's size, age, activity level, diet, metabolism, and dose strength. The reason you use hemp products is also significant. If you treat anxiety, the effects will be more obvious. However, it is hard to tell when your pet feels better while determining the effects caused by CBD oil for dogs in canines diagnosed with seizures.
Pet owners should check the instructions on the packaging and study the product's dosing chart. Start with a low dose once a day to see the dog's reaction and work up to a higher dose until you notice the effects you need. You may need some trial to figure out the right serving. Most manufacturers recommend a twice-daily schedule with an interval of 8-12 hours between doses.
No, you can't. Dogs may be sensitive to some ingredients found in human-grade oils. For example, grapeseed oil and xylitol can be toxic to canines. Also, products with CBD oils for pain relief for dogs have a specific formula that includes a THC amount of 0.3% or less. Otherwise, this hemp derivative can cause temporary incoordination, incontinence, or other side effects.
Typically, the action onset is 30 minutes, but it may take less time for smaller dogs. You can easily recognize that the hemp-enriched remedy works by spotting the difference in your dog's behavior. The animals will become more visibly relaxed if given the supplement to cope with anxiety and start moving freely if given CBD oil for dogs arthritis to manage mobility issues.